The Netherlands is one of the most popular job relocation destinations among software developers and IT professionals – and for good reason(s)! In recent years, the country has swiftly emerged as a tech powerhouse, captivating the attention of top tech companies and startups worldwide. And here's why: boasting an exceptional digital infrastructure, a booming economy, generous R&D incentives, and a strong governmental focus on technological advancement, the Netherlands offers an ideal environment for innovation and tech excellence.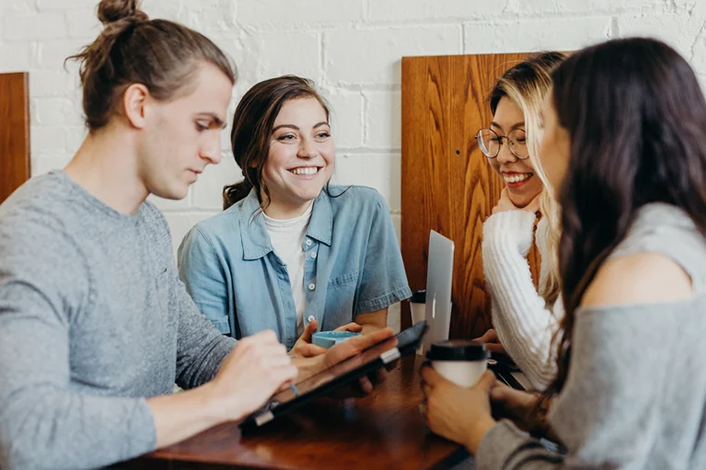 But the Dutch tech scene isn't just about glitz and glamour; it's backed by substance. Reports reveal a significant shortage of skilled tech professionals in the country, creating a fascinating dynamic of abundant job vacancies in tech roles and a scarcity of qualified candidates. This imbalance in supply and demand opens up unprecedented opportunities for talented individuals like you to make their mark in this thriving industry. So, if you're eager to kick-start your career in tech and thrive, look no further.
In this article, Templeton's tech recruitment experts will guide you through the essential steps to embark on a successful journey in the Dutch tech industry. From exploring the most promising cities and professions for tech opportunities to understanding why the country is one of the best places to work in tech, we've got you covered. Whether you're a recent graduate, an experienced professional, or someone looking to make a career switch, this article will provide you with valuable insights and practical advice to navigate the tech landscape in the Netherlands.
Are you ready to unlock exciting opportunities in one of Europe's leading tech hubs?
The Dutch Tech Scene: A Thriving Hub for Innovation and Opportunity
The Netherlands is not only known for its picturesque landscapes and vibrant culture but also for its thriving tech scene. With a strong focus on innovation, a highly educated workforce, and a supportive business environment, the Dutch tech industry has become a magnet for top companies, startups, and tech professionals around the world.
A Growing Sector
Often referred to as Europe's most wired country, the Netherlands boasts a highly developed digital infrastructure that supports the growth of the tech industry. The country's commitment to innovation and technology is evident in its investment in research and development and its strong governmental support for entrepreneurship. As a result, global tech giants like Amazon, Google, Facebook, IBM, Microsoft, Apple, Netflix, and Cisco have established their offices in cities such as Amsterdam, Rotterdam, Utrecht, and Eindhoven, offering a wide range of workplaces and opportunities.
Furthermore, the Netherlands has a flourishing tech ecosystem with a vibrant startup culture. In 2021 alone, Dutch startups raised €2.3 billion in venture capital funding, making it one of the top five nations in Europe by the number of startups per capita. This dynamic environment provides IT professionals with exciting and challenging projects, making the country an attractive destination for those looking to advance their careers in the tech industry.
A Tech-Savvy Nation
The Netherlands has long been recognised as a tech-savvy nation. With a highly-skilled, multilingual, and international workforce, the country offers a fertile ground for technological advancements. According to OECD Data, the Netherlands enjoyed a GDP of $63,419 USD per capita in 2021, indicating its strong economic performance.
The education system in the Netherlands has been instrumental in nurturing a talented pool of professionals in the tech field. With a wide range of educational institutions offering courses and degrees related to technology, there is a steady supply of skilled tech workers. The country's commitment to education is also evident in its continually rising education spending, which reached 5.2% of GDP in 2017. This investment has resulted in a highly educated labour force, with more than 50,000 students enrolled in computer science programs in the academic year 2021/2022.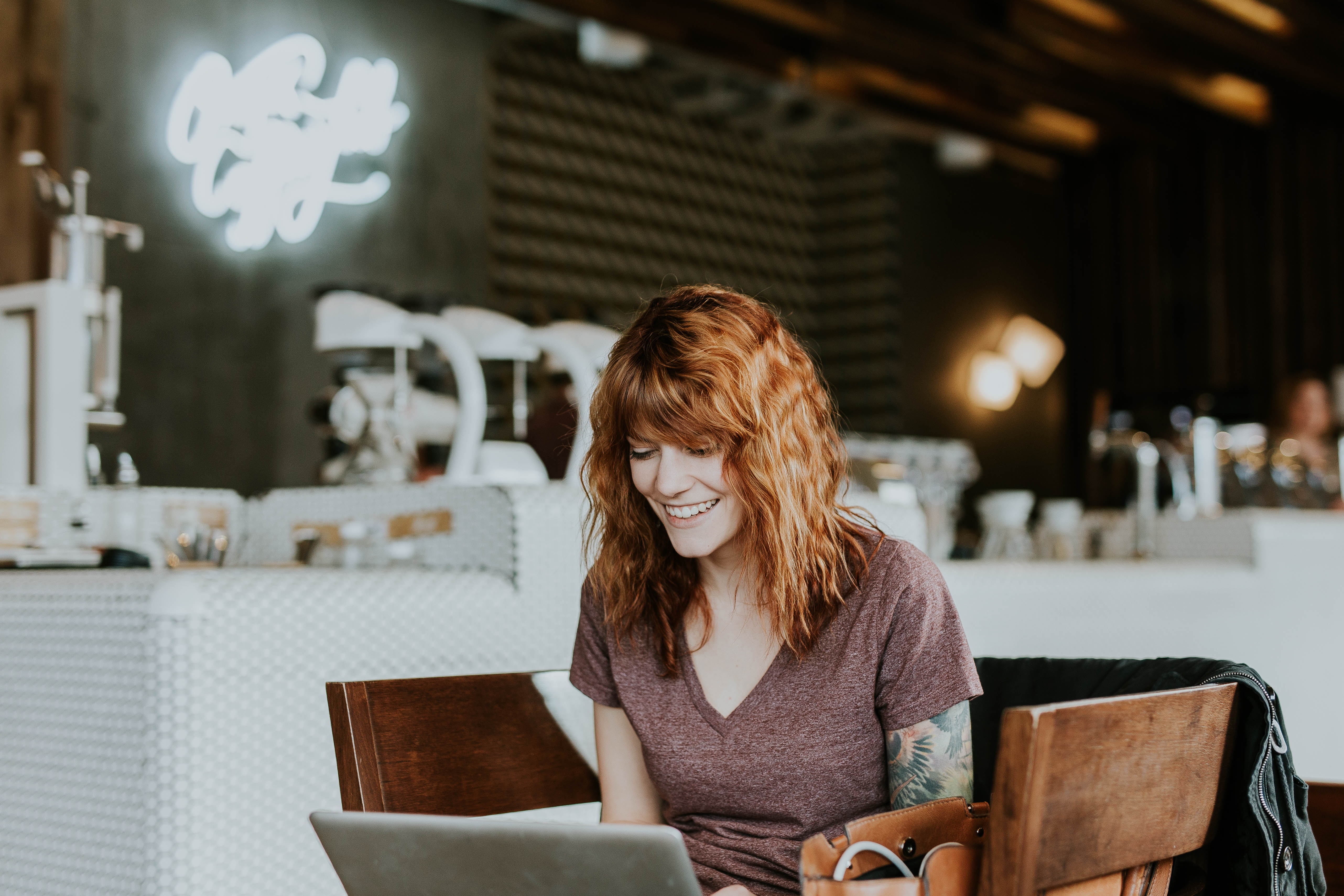 A Catalyst for Innovation and Entrepreneurship
Within the past decade, the Dutch government has implemented various programmes and initiatives to encourage entrepreneurship and innovation. Through organisations like the Netherlands Enterprise Agency (RVO) and the Dutch Chamber of Commerce (KVK), the government provides support, guidance, and access to funding for startups and businesses. These programmes aim to stimulate growth, facilitate international collaborations, and nurture a favourable environment for technology-driven ventures.
To no surprise, the Dutch tech scene continues to thrive as a catalyst for innovation and economic growth. In the 2022 World Intellectual Property Organization's Global Innovation Index (GII) report, which took into account the challenges posed by the ongoing COVID-19 pandemic and slow productivity growth, the Netherlands received a remarkable score of 58.0. This achievement positioned the country as the 5th most innovative economy in the world and the 4th in Europe, underscoring its commitment to fostering innovation and technological advancement.
The State of Tech Talent: Skills, Salaries and Satisfaction
The Netherlands has established itself as a prominent player in the European tech scene, boasting a robust community of skilled IT professionals and a thriving IT sector. According to the State of European Tech 2019 report, the Netherlands is home to over 320,900 software developers. The most popular skills among software engineers and developers in the country include JavaScript, Java, SQL, C#, and Python. Data specialists commonly rely on Python and SQL for their work, highlighting their significance in the field.
In terms of salaries, the technology sector in the Netherlands offers highly competitive compensation, particularly in fields such as software engineering, data science, and artificial intelligence. The average monthly income in the Dutch IT sector hovers around €4,950. Information security analysts earn the highest average salary, with an average monthly income of €5,400, while Scrum masters earn the lowest average salary at €3,860 per month. It's important to note that salaries can vary based on factors such as job role, years of experience, location, and the size of the organisation. For instance, tech hubs like Amsterdam often provide higher salaries compared to other areas, reflecting the concentration of innovative companies and startups in these regions. Professionals with extensive experience and specialised talents can command higher salaries, while entry-level or junior employees may start at lower income levels.
The Netherlands has also garnered a reputation for high job satisfaction for tech professionals, as revealed by the Developer Happiness Index (DHI) created by Honeypot in 2021. The country ranks third in terms of developer satisfaction, tied with Switzerland and Austria. This high level of satisfaction is attributed to several factors, including career growth opportunities, a good work-life balance, and a supportive work culture.
The Best Cities in the Netherlands to Start a Career in Tech
The Netherlands offers a favourable environment for tech professionals, with several cities standing out as top destinations for starting a career in tech. From Amsterdam to Rotterdam, The Hague to Eindhoven, and Utrecht, each one of them has its unique features and advantages. Whether you're interested in working for established tech giants or joining an innovative startup, the possibilities are endless.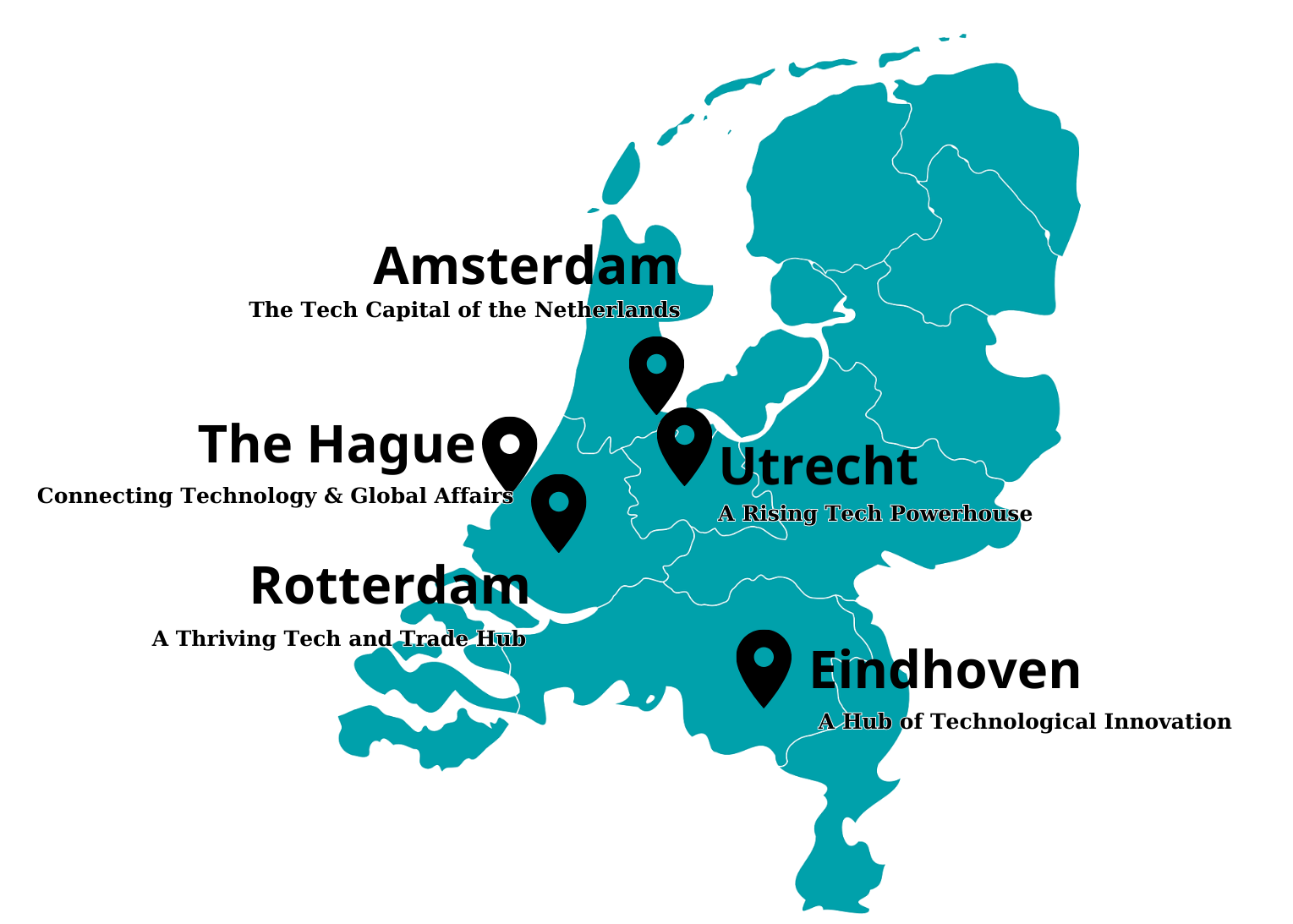 Amsterdam: The Tech Capital of the Netherlands
Amsterdam, the capital city of the Netherlands, is not only a cultural hub but also a major player in the tech industry. With its rich history and forward-thinking mindset, Amsterdam offers a perfect blend of tradition and innovation. The city is home to a diverse range of companies, from established tech giants like Cisco, IBM, Microsoft, and Oracle to international enterprises like ABN AMRO and Booking.com and a multitude of startups, scale-ups, and grownups.
The city offers an excellent quality of life, a highly educated workforce, and a favourable business climate. It has been named the 3rd-best startup city and 5th-best scale-up city in Europe. Initiatives like Amsterdam Science Park and Startup Village support new tech companies and foster innovation in the city.
Eindhoven: A Hub of Technological Innovation
Eindhoven's strong focus on innovation dates back to its history as the birthplace of Philips Electronics. The city has two major tech hubs, Brainport Industries Campus and High Tech Campus Eindhoven, which house around 380 companies. International tech enterprises like ASML and NXP Semiconductors have also chosen Eindhoven as their base. With over 5,000 tech companies in the Brainport region, Eindhoven offers ample opportunities for tech professionals to thrive.
The city is also a breeding ground for startups like Axelera AI, Microsure, and Sketch. Supported by top-notch educational institutions like the Eindhoven University of Technology and Fontys University of Applied Sciences, Eindhoven is not only an excellent choice for tech professionals looking to start or advance their careers but also a hotspot for tech education.
Rotterdam: A Thriving Tech and Trade Hub
While Rotterdam is primarily known for its economic significance as the largest port in Europe, the city is also making strides in the digital technologies space. The city strongly supports startups and scale-ups, with initiatives like IT Campus Rotterdam, CIC Rotterdam, and Erasmus Centre for Data Analytics fostering innovation.
Rotterdam's tech scene is supported by leading educational institutions like the Erasmus University Rotterdam and the Rotterdam University of Applied Sciences. These institutions provide tech-related programmes in areas such as game design and VR/AR/MR applications. With its focus on innovation and a supportive ecosystem for tech professionals, Rotterdam offers promising opportunities for those looking to build a career in the tech industry.
The Hague: Connecting Technology and Global Affairs
The Hague, known as the political heart of the Netherlands, is also a thriving city for technology. As the seat of the Dutch government and host to numerous international organisations, the city attracts many national and international companies in the IT and tech sectors. Supported by the presence of major IT companies like Amazon, Apple, and Google, global giants like Aegon NV, ASN Bank, and Shell and over 1500 startups, the Hague has emerged as one of Europe's fastest-growing tech hubs.
The city is also home to agencies like the International Court of Justice and Europol, generating a genuinely global community. Additionally, it offers a diverse range of educational institutions, including The Hague University of Applied Sciences and the Open University of the Netherlands. These institutions provide tech-related programmes in areas such as environmental sciences, computer science, and information science.
Utrecht: A Rising Tech Powerhouse
Utrecht offers a vibrant tech scene with a focus on cutting-edge innovations. The city's proximity to Amsterdam and its well-connected transport system make it an attractive location for tech professionals and international enterprises. Utrecht's economy is driven by large organisations like Nederlandse Spoorwegen, Douwe Egberts, ProRail, and Rabobank, which have their headquarters in the city. Utrecht's entrepreneurial-friendly atmosphere and well-educated workforce make it an appealing destination for companies in various sectors, including banking, ICT, healthcare, logistics, and the creative industry.
The city is also home to renowned educational institutions like Utrecht University, ranked as the top university in the Netherlands, and the University of Applied Sciences Utrecht, with programmes in big data, business innovation, and engineering, attracting tech enthusiasts from around the world.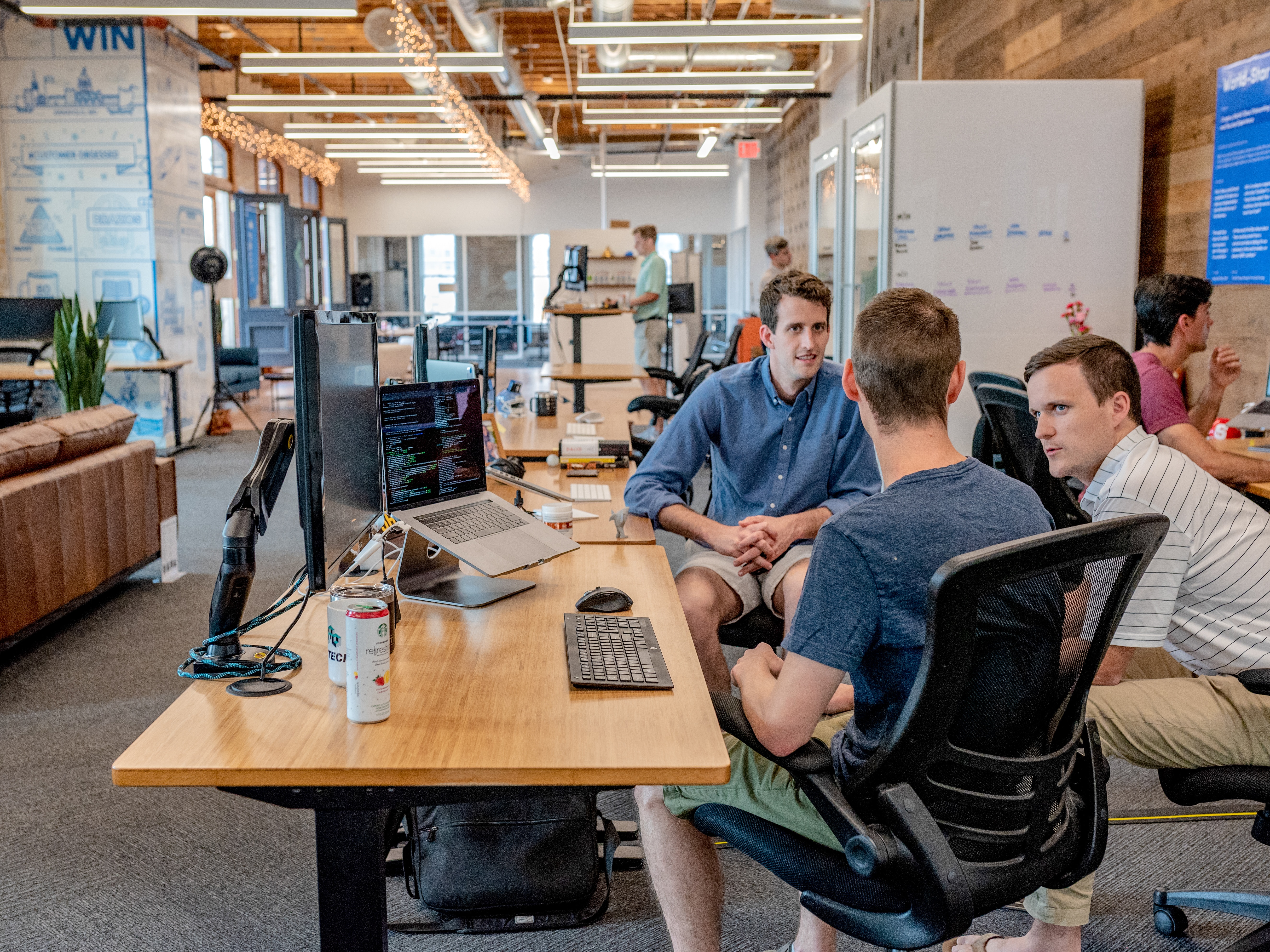 The Most In-Demand Tech Jobs in the Netherlands
With its employee-friendly policies and higher standards of living, the Netherlands offers a rewarding environment for those in the tech industry. The below list of the most in-demand tech jobs in the Netherlands, with insights into the growth opportunities and the skills required for each role, will help you navigate the job market and make informed decisions about your professional path.
Product Manager
As technology continues to evolve, the role of a product manager becomes increasingly crucial in ensuring the success of digital products and services. A product manager is responsible for understanding and representing user needs while monitoring the market to develop competitive analysis. In the Netherlands, the demand for product managers is soaring, with hundreds of monthly job openings. Between 2020 and 2022, the number of jobs for product managers witnessed a remarkable 20% increase. To thrive in this role, product managers need to have a deep understanding of market trends, excellent communication skills, and the ability to align stakeholders around a product's vision.
DevOps Engineer
DevOps engineers are responsible for bridging the gap between software development and operations. They work closely with software developers, systems administrators, and testers to maintain efficient workflows. The average salary for DevOps engineers has grown by 14% since 2021, reflecting the increasing demand for professionals with expertise in implementing new tools and technologies for managing day-to-day operations.
Quality Assurance Tester
Software quality is a top priority for businesses in the Netherlands, leading to a high demand for quality assurance testers. These professionals play a vital role in checking software applications to determine whether they meet industry standards. Their primary responsibility is to test mobile applications, gaming systems, and other technologies that require improvement or maintenance. With the increasing need for cutting-edge and reliable software, Dutch businesses offer competitive salaries and attractive employment benefits to quality assurance testers.
Web Developer
As the digital presence of businesses becomes more critical, web developers are in high demand in the Netherlands. These software experts are responsible for designing the appearance, content, and navigation of business websites. They utilise various programming languages, including HTML, CSS, and JavaScript, to manage applications, content, and graphics based on clients' needs. The demand for web developers is projected to grow by more than 15% by 2026, creating lucrative opportunities for those interested in pursuing a career in web design and development.
You might be interested in – Let's Talk Tech: An Exclusive Interview with a Software Developer
IT Security Specialist / Cybersecurity
In an era where cybersecurity is a top concern for businesses, IT security specialists like cybersecurity engineers and architects play a vital role in designing and implementing protective solutions. These professionals work across different industries to create and maintain digital security strategies, including safeguarding intellectual property and ensuring the security of a company's data. In the Netherlands, information security analysts and digital data protection experts have experienced an 8% growth between 2020 and 2021, reflecting the increased demand for individuals with expertise in security architecture, threat modelling, compliance, and risk management.
Computer Programmer
Computer programmers with experience and skills are always in high demand. They write software programs using various programming languages such as C++, Python, CSS, JavaScript, PHP, and HTML, among others. In the Netherlands, the employment of computer programmers is expected to grow by 10% between 2020 and 2030. This growth is driven by the increasing need for software development and the continuous demand for skilled programmers. If you have expertise in computer programming, you can find numerous job openings in the Netherlands and make a rewarding career in this field.
Systems Analyst
System analysts are IT experts who play a crucial role in reviewing design elements and resolving business issues. Their primary responsibility is to check infrastructure requirements and develop strategies to streamline IT operations. In the Netherlands, the employment of system analysts is expected to grow by 7% between 2020 and 2030. Companies in various industries rely on system analysts to optimise their business processes and generate higher returns on investments.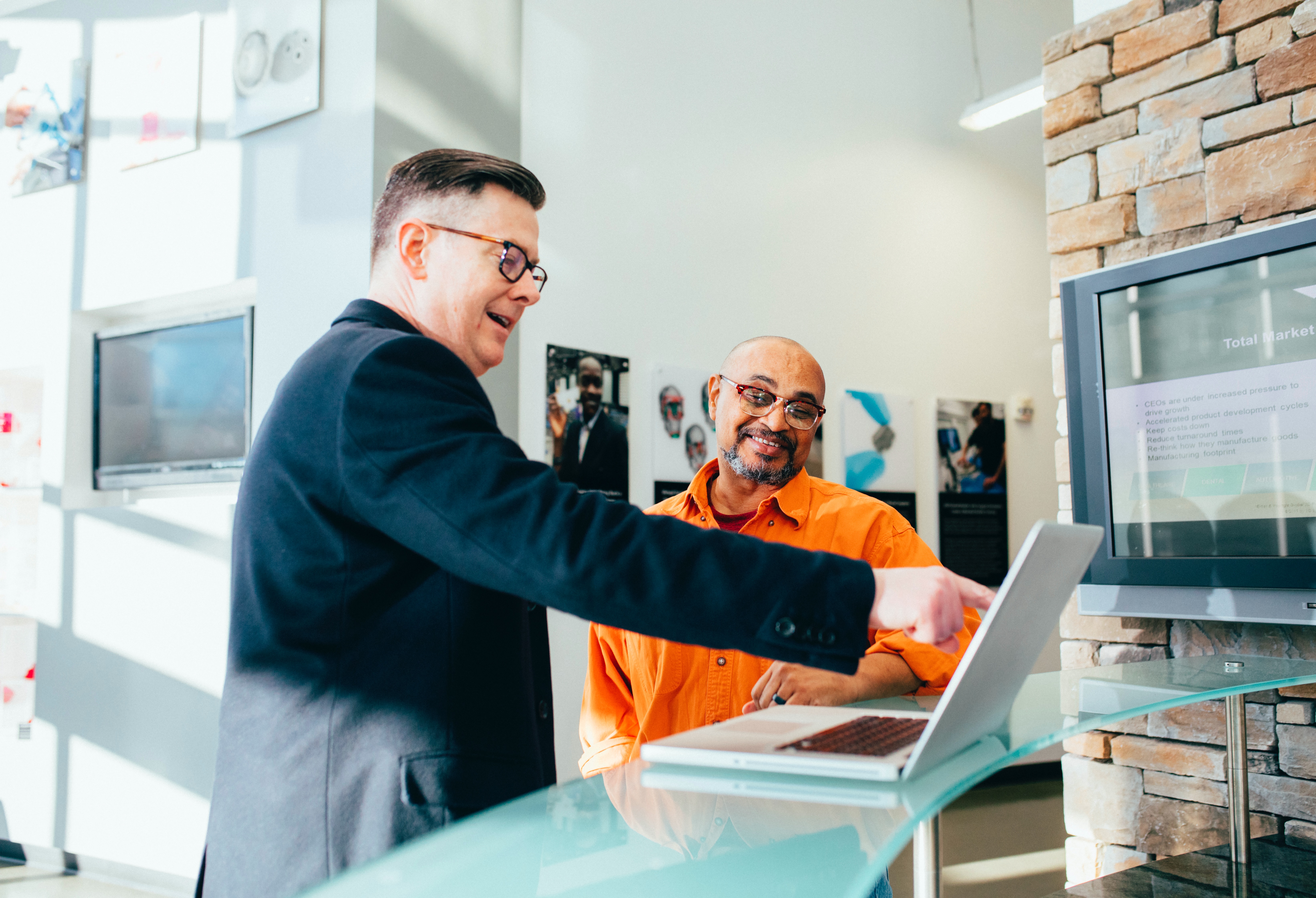 Don't miss out on – How to Land Your First Tech Job.
How to Launch Your Tech Career in the Netherlands
As we already established, the Netherlands is ample with exciting career opportunities. With its robust infrastructure, innovative startups, and multinational corporations, the country offers a favourable environment for those looking to kick-start their tech careers.
If you're too considering pursuing a tech career in the Netherlands, here are some essential steps to get started.
Understand the Visa and Work Permit Requirements
Before embarking on your journey in the Netherlands, it's crucial to ensure that you have the necessary visas, work permits, and other stay requirements, which may vary depending on your nationality. It is essential to research and understand the specific requirements that apply to you.
Find out here if you are eligible to move and work in the Netherlands and how you can apply for a visa.
Choose the Right Educational Path
The Netherlands boasts several renowned universities and educational institutions that offer tech-related courses and programmes. Consider enrolling in relevant training and online courses or even pursuing higher education to acquire specialised skills and certifications.
The Netherlands has 4th best education system in the world, with 14 universities, 34 professional education universities, and a number of other educational institutions. The SCImago Institutions Rankings (SIR) ranked the Delft University of Technology in the Top 20 overall academic and research-related institutions in European Union. The Eindhoven University of Technology, University of Twente, and Wageningen University and Research Centre are also among the top world universities lists.
Sharpen Your Technical and Soft Skills
To excel in the competitive tech industry, continuous learning and upskilling are essential. Evaluate your existing skill set and identify areas where you can improve. While technical skills are crucial, soft skills are equally important for success. Here are some essential skills you need to thrive in the tech industry:
Technical Skills
Programming Languages: Java, Python, C++, JavaScript, or similar languages are fundamental for coding.
Database Management: Mastering SQL and NoSQL is essential for managing databases and extracting and manipulating data.
Data Analysis: Knowing how to collect, filter, and analyse data using tools like Excel, Tableau, and R Analytics is crucial.
System Architecture: Understanding complex systems and infrastructures like cloud architecture, virtualisation, and distributed systems is important.
Web Development: Proficiency in front-end and back-end development using HTML, CSS, JavaScript, and React is highly valued.
Machine Learning and AI: Familiarity with algorithms and networks in machine learning and AI is increasingly important.
Cybersecurity and Network Security: A general understanding of concepts like firewalls, encryption, and secure coding practices is crucial to protect data.
Soft Skills
Verbal and Written Communication: Being able to explain technical concepts clearly and effectively is essential.
Teamwork: Collaboration is key in tech companies, and the ability to work effectively with others is invaluable.
Problem-solving and Critical Thinking: Complex problems are a daily challenge, and the ability to approach them from different perspectives and find innovative solutions is crucial.
Creativity: Thinking outside the box to find innovative ways to serve users and approach problems is highly valued.
Organisation: Strong organisational skills are necessary for managing multiple intricate tech projects.
Flexibility: Being adaptable to change is vital in a constantly evolving tech industry.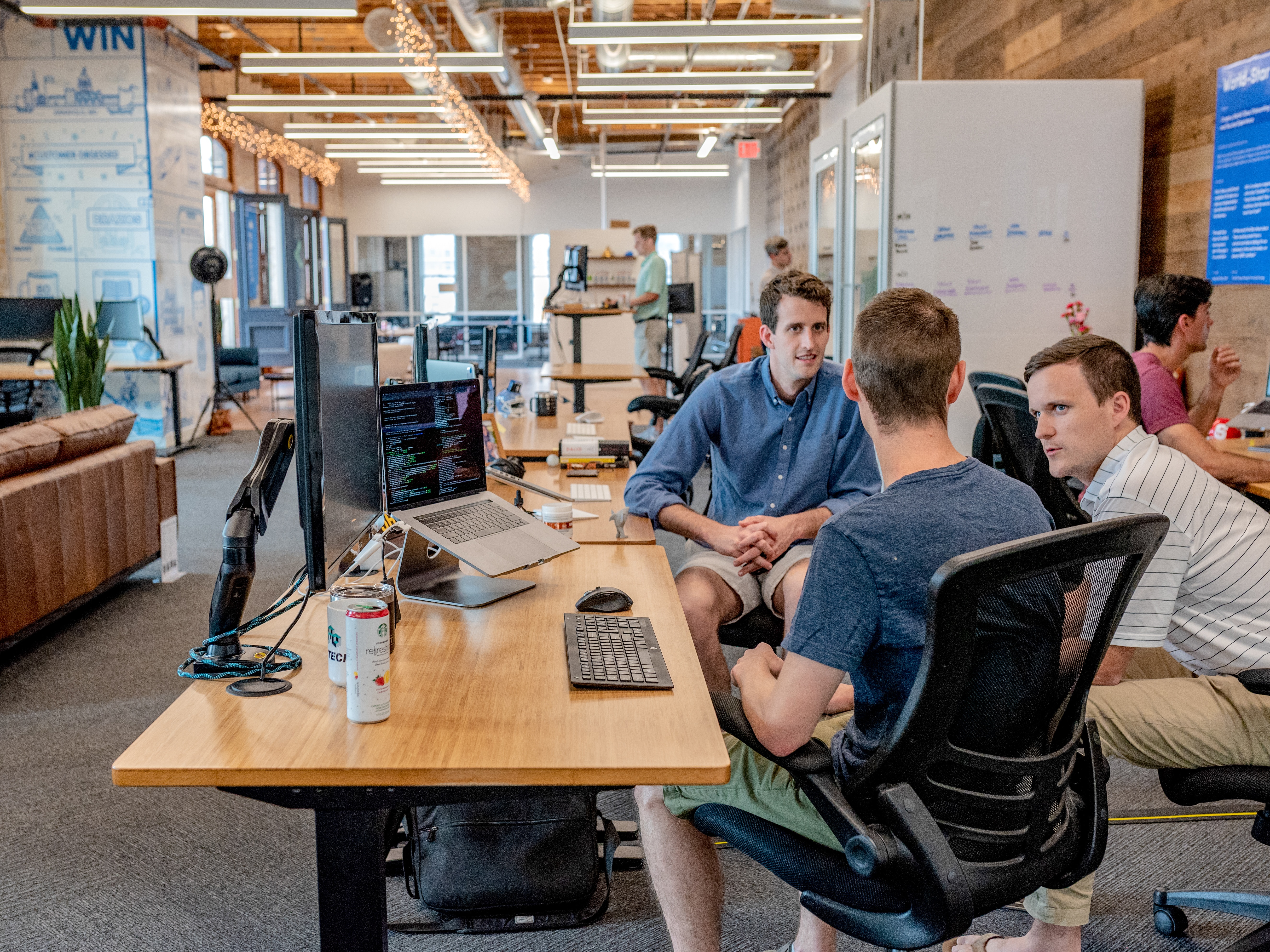 Invest in Continuous Development and Networking
Continuous professional development is crucial in the tech industry. The Amsterdam School of Data Science offers more than 250 programmes taught by experts from Google, Facebook, and Philips. Additionally, there are numerous meetups and hackathons, such as the Holland FinTech Meetup, Holochain Hackathon, Global Goals Jam, and Girls Code. Consider getting involved in initiatives that bring technology to the classroom to inspire the next generation of IT professionals.
Additionally, networking also plays a vital role in finding job opportunities and building professional relationships in the Netherlands. Attend industry events, meetups, and conferences to connect with professionals and employers. Join online tech communities and forums to engage with like-minded individuals, seek advice, and stay updated on industry trends. LinkedIn is an excellent platform for networking and showcasing your skills to potential employers.
Gain Experience Through Internships
Internship and traineeship programs can be an excellent entry point into the Dutch tech industry. These programmes are designed to provide training and hands-on experience in real tech company settings, making it easier to transition into a full-time role afterwards. In the Netherlands, many prestigious companies, such as ASML, Booking.com, Shell, Philips, and KPMG, offer such opportunities to aspiring national and international tech professionals.
To seize the opportunity to learn directly from experienced professionals, build your network, and gain real-life experience and skills, look for opportunities through company websites and job portals, or reach out directly to organisations that align with your interests.
Build a Strong CV and Prepare for Job Interviews
Your CV and cover letter are essential tools for showcasing your skills and experiences to potential employers. Tailor them to align with the expectations of the Dutch job market. Highlight your relevant skills, experiences, and projects that showcase your expertise. Pay attention to the format, keeping it concise, clear, and error-free. Research the company and the role you are applying for and customise your application accordingly to demonstrate your enthusiasm and understanding.
With a strong CV and cover letter, securing a tech job interview should be easy. But remember, thorough preparation is key. Research the company's background, products, and recent developments. Understand the role you are interviewing for and prepare answers to common technical and behavioural questions. Be ready to discuss your experience, technical skills, and problem-solving abilities. Familiarise yourself with the Dutch work culture and be prepared to address questions related to teamwork and collaboration.
Leverage Online Job Portals and Recruitment Agencies
Online job portals and recruitment agencies are a great way to search for job opportunities in the Netherlands. Popular job portals like LinkedIn Jobs, Glassdoor, and Monster are great resources. Additionally, tech-specific job platforms like Stack Overflow Jobs and Dutch Startup Jobs cater specifically to tech professionals. You can also consider reaching out to recruitment agencies specialising in the tech industry, such as Templeton and Partners, as they not only often have access to exclusive opportunities but also provide ongoing support throughout every stage of your recruitment journey.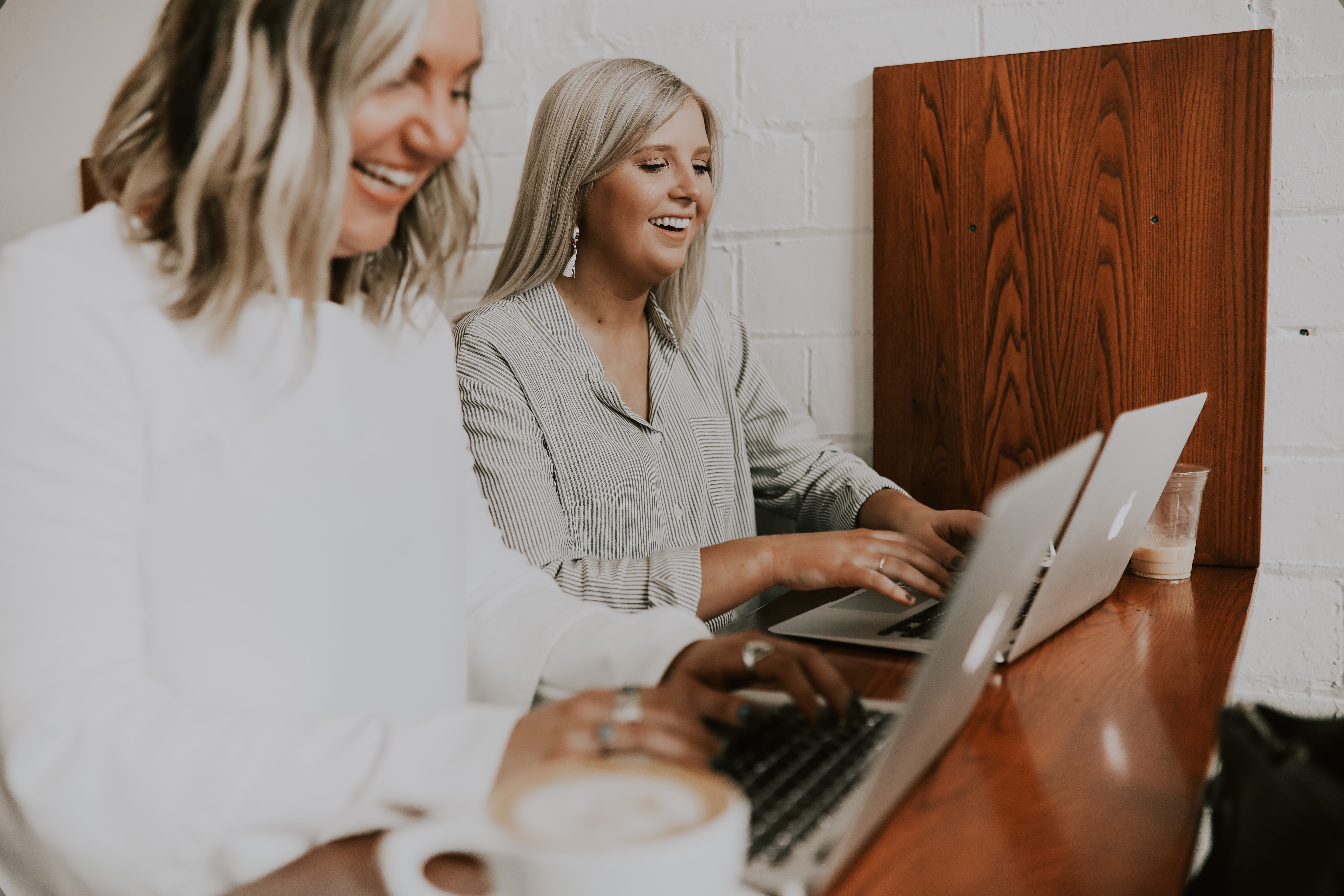 Discover – How to Find the Best Tech Recruitment Agency to Work With
Are You Ready for the Next Big Step?
Moving to the Netherlands to pursue a career in the tech industry is an incredible opportunity. However, relocating to a new country requires careful planning and preparation. To ensure a successful and smooth start to your journey, we have prepared for you a comprehensive guide that covers all the necessary steps and information, including details about the country's culture, requirements, and legal paperwork for relocation, finding employment and accommodation, cost of living, tax system, and much more.
Check out the guide to kick-start your tech career in the Netherlands with confidence.