Saying the tech job market worldwide is growing would be an understatement. It is booming – and for good reason. The technology field offers flexibility and an abundance of employment opportunities. Additionally, the salaries within the industry tend to be very competitive, and it's relatively easy picking up the right skills, as there is plenty of information out there to learn any technology.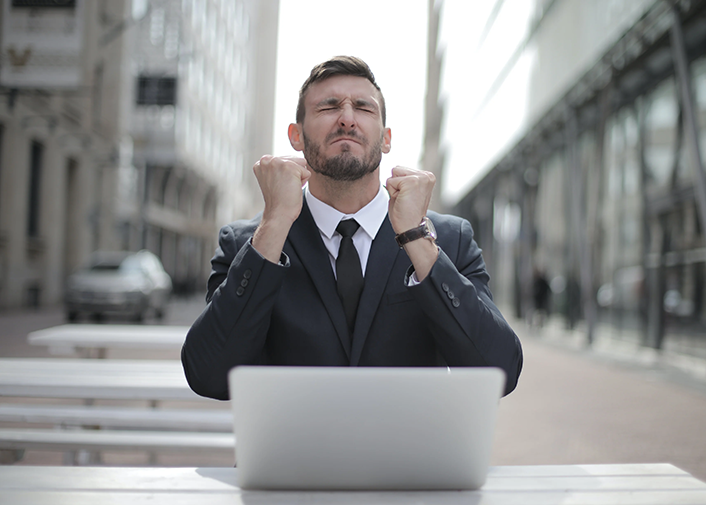 However, along with great opportunities comes great competition. While the industry is growing and hiring, so is the demand for more experienced and agile tech workers around the world. Software Developers, Data Analysts, Cloud Engineers, UI Designers and every other IT professional is competing with everyone else in the global market. So, how do you match strength when you have little or no experience at all in the field?
Well, we've got you covered. Templeton's tech recruitment specialists, having over 26 years' experience in matching skilled tech specialists with top IT job opportunities, know all the tips and tricks to help you kick-start your career in tech.
In this article, we're sharing helpful and practical advice about how to land your first tech job, as well as how to get the experience and skills you need to get hired.
Why Even Consider a Job in Tech?
Most companies have already been leveraging digital transformation to spark innovation and growth or are about to start the integration of digital technology into all areas of their business. To achieve that, more and more organisations are establishing their own IT departments or outsourcing IT professionals to do those tasks. This alone makes technology a very popular employment field right now, with plentiful career options to match every skill set.
Yet, there are plenty of other reasons why a career in tech is worth pursuing:
The Sector Pays Well
Due to increased demand for individuals with technical skills, tech jobs offer higher salaries than most industries. And the best part is that they are only getting better. In fact, salaries for IT professionals have risen up to 6% just within the last year and the wage growth for tech workers who switched jobs was 12.2%. Additionally, more opportunities for upward mobility emerge and sweep along a faster pace in career progression, making the sector a great place to be – today and in the future.
Flexible Work Models
Tech professions are well-known for the flexibility they offer, allowing you to achieve more of that work-life balance everyone seems to be talking about. Depending on the nature of your role, as well as on each company's policy, this flexibility could range from remote working and telecommuting to freelancing or working as a contractor for global organisations from the peace and quiet of your living room. The bottom line is that you won't be tied to a strict nine-to-five working schedule like most employees. This will give you the freedom to manage your own agenda and the time to pursue your other passions.
Great Culture and Perks
Are you searching for a challenging, fun and supportive working environment where you can feel engaged, creative and happy? Well, it's very likely to find a workplace like this within the sector. Most tech organisations place priority on employee happiness and wellbeing, through attractive perks and benefits, such as extra days off, free meals, flexible working schedules, gym memberships, discounts and fun activities. However, it's the people who work in the field that actually make the tech culture great. Most IT professionals are incredibly talented, open-minded and dedicated to a constant culture of learning.
Personal Growth and Progression
Technology is an ever-changing, fast-paced field, which requires you to stay on top of technological advances. To maintain a competitive advantage in the job market, you need to constantly develop, adapt, discover and attain new skills. At the same time, you might need to work on various projects and different roles, improving and expanding your knowledge. Therefore, IT would be an ideal fit for you if you're searching for a career that will always motivate you to reach and achieve your highest standards.
Play a Part in Transforming the Future
From 3D-printed implants to smart AI solutions that produce more crops, technology improves our lives in so many ways beyond just making our lifestyles more convenient. As an IT expert, you'll have the opportunity to make a positive impact in the world through innovation. Along with other like-minded individuals you could address and solve real heavy-weighted problems, from medical breakthroughs to ways of improving the climate crisis.
Career Opportunities for All
Because technology is such a broad term, the tech industry can offer a wide variety of career paths for all, and even more fascinating specialisations within the digital world. In fact, the range of job opportunities in tech could expand far beyond the sector's bounds – from Graphic Designers and Marketing professionals to Project Managers and Data Scientists. Hence, you don't necessarily need to be tech-savvy to work in tech. In fact, in many cases, you don't even need to hold an IT-related degree or exhibit relative work experience to get employed in the field.
Ready to find your first tech gig? Find your next career opportunity with a click!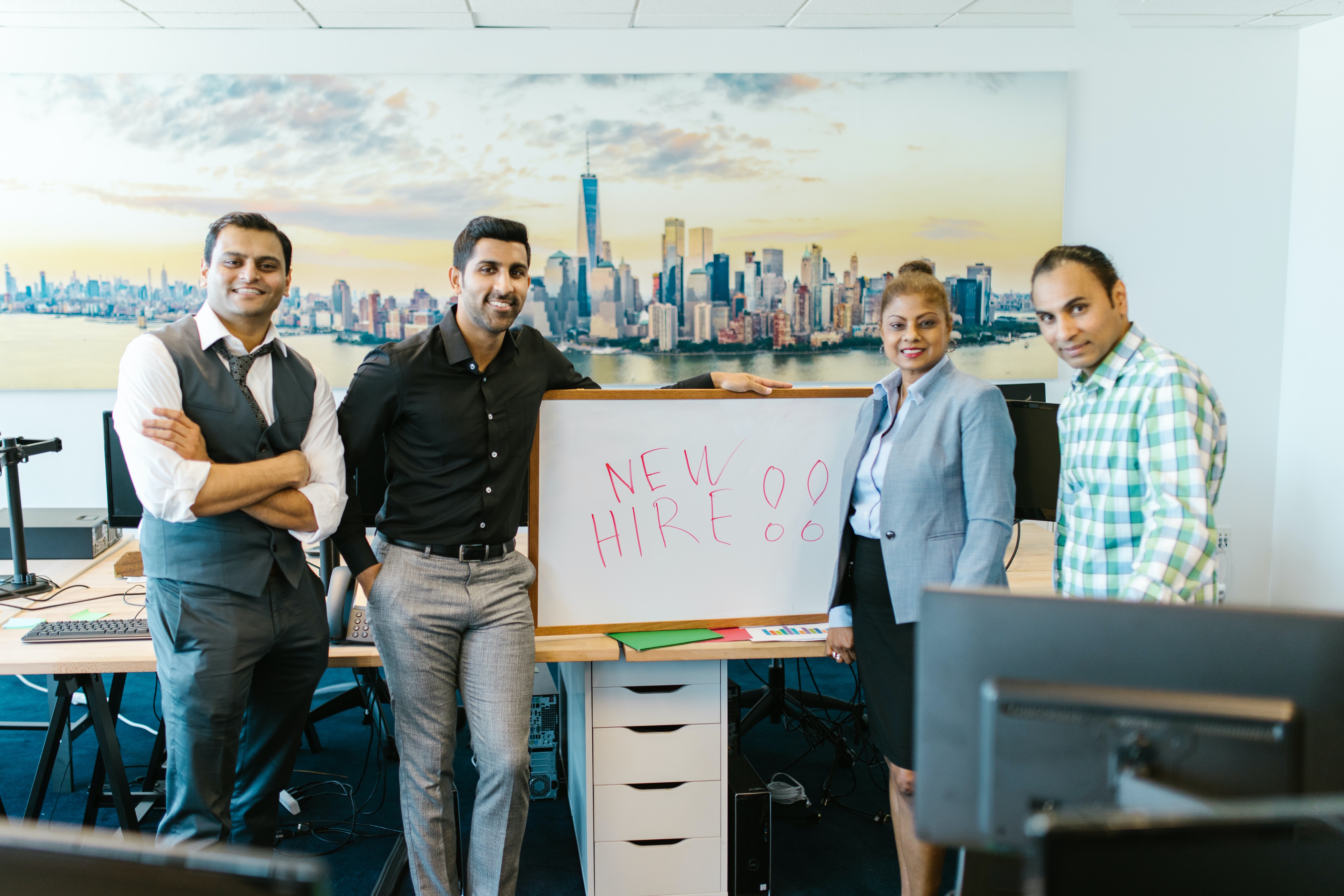 3 Steps to Laying the Groundwork for Your First Tech Job
Here's the prevailing dilemma for most industries: Companies won't hire you without previous experience and you won't be getting any working experience without getting hired by companies. In the tech industry, though, the case is slightly different: there are plenty of job openings at any given time as well as many ways to gain valuable experience and skills by yourself. Here are three simple steps to make yourself appealing to tech recruiters and organisations.
Pick Your Niche in the Tech World
Your first step should be clearly defining the kind of job you want to be doing (for the next few years at least) and then going after it. Contrary to what many people believe, you don't need to be good in tech – or even know everything tech-related – to get your foot in the door of the IT industry. While some roles, like Developers and Software or DevOps Engineers, will need to know how to code, there are plenty of other positions in tech that require different kinds of skills. So, do yourself a favour and don't waste valuable time and effort learning coding and programming if your creative nature calls you to be a UX Designer or a Graphic Designer, for example.
Some of the most popular and profitable niches in IT you could consider are:
Web Design and Development
Mobile App Development
Social Media Management
Information Security/Cybersecurity
Project Management
Artificial Intelligence
Robotics Engineering
Graphic Design
Video Game Design
Application Architect
Software Engineering
DevOps Engineering
Data Science and Data Engineering
Server/Database Engineering and Administration
IT Customer Support and Help Desk
In the beginning, you might need to experiment with different roles to get to know the various areas of tech and see which one would be a good fit for you. But once you find out the niche that interests you, you can then determine what training you need to start, where you need to upskill and what kind of experience will get you hired.
Start Educating Yourself on Your Niche
After you identify and pick your niche, you need to get to know the industry and the area that interests you. This one is actually a two-step process:
Familiarise yourself with the tech industry
When you lack experience, it's crucial to learn everything you can about the industry and have a holistic understanding of how your role would fit into the larger picture. You can accomplish this by reading blogs and listening to podcasts related to the field to keep yourself up to date with the latest developments in tech. You can also follow tech leaders on LinkedIn to get valuable insights into the conversations surrounding the industry.
Moreover, talking to people who have the kinds of jobs you're interested in or looking at job postings with your ideal role can help you have a better understanding of what recruiters and tech companies are looking for in a candidate. This includes gaining knowledge of how the companies in your preferred sector work, the problems they're trying to solve, what their values and culture are like, and so on.
Specialise in your preferred area
Specialising is almost never a bad move. Especially when you're first starting in tech, the number of things to learn can feel overwhelming - new languages, technologies and methodologies pop up constantly. As it's impossible to stay on top of them all, choosing a distinct discipline can speed up your learning and make you a more attractive candidate in your niche.
Depending on your chosen field, you might be interested in learning how to create websites with WordPress, getting a better understanding of Salesforce or learning more depth tech methodologies like Agile and Scrum. These might sound all Greek to you, but once you start advancing your skills, you'll be able to add them to your resume. Anything, from e-books and blog posts to hands-on tutorials and online courses, can help you acquire new skills or reinforce old ones.
Do you want to adapt to future roles and responsibilities within the sector? Discover the Top Ten Tech Skills for 2022 and Beyond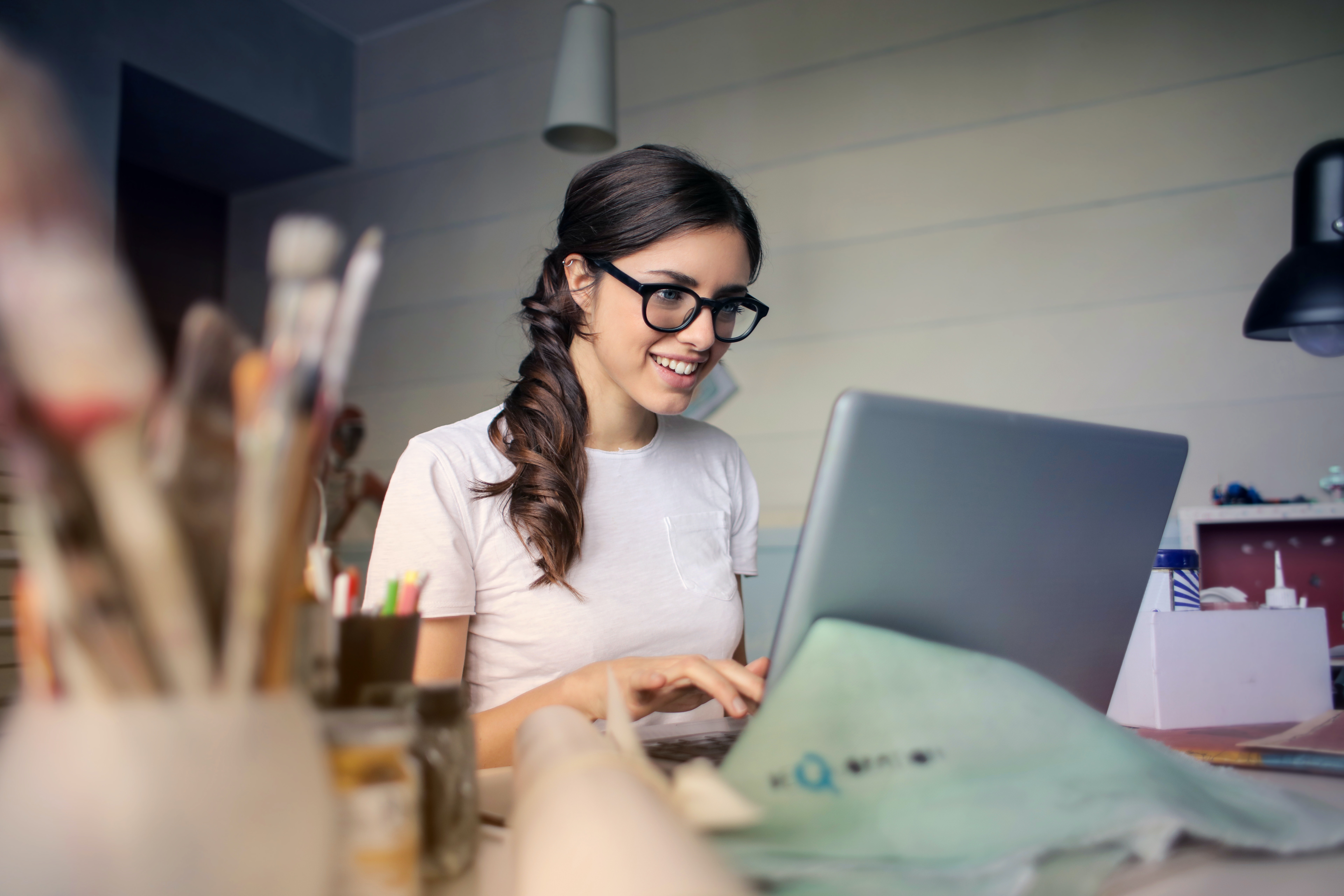 Get Your Hands on the Job
Reading as much as you can about your desired IT role and following tutorials can be valuable – especially at the beginning – but at some point, you need to actually begin building your own projects. This is the only way to face real-life problems, develop solutions and, eventually, gain the required experience to land your first job in tech. There are plenty of ways to get real-life experience while preparing for employment:
Start building an app or software that reflects your interests.
Create websites for friends or local charities for free or at a lower cost.
Build a portfolio of the kind of projects you want to do as a professional.
Use virtual labs to practice your digital and IT skills within a safe environment. This will allow you to get hands-on experience with real servers, without the fear of crushing anything.
Get on GitHub. Most employers would want to see your GitHub portfolio and the projects that you have published there.
Start an internship at a tech company. Internships can provide insight into how a tech company works while offering you valuable working experience. As an intern, you can also determine which aspects of the tech field you want to focus on as you advance in your career.
How to Enter the Tech Field with No Experience?
Whether you're a newly minted graduate or a career-changer looking to jump into tech, the sector has many employment opportunities to offer, regardless of your background and type of skill sets. If you have a passion for tech but you lack the experience, you're still welcome to join this thriving industry. However, this doesn't mean you can just walk into an interview and get the job. You still have to compete with highly-skilled individuals and IT experts to earn the attention of companies.
So how do you compete if you have no previous experience in the field? Below are things you can do to increase the chances of landing your first job in tech:
Building a professional network is essential if you want to get an IT job with no experience. You may as well be surprised by how powerful your connections can be. This is because most employers, when looking to fill a position, are more interested in hiring someone based on a recommendation than interviewing a stranger with no referrals. In fact, employee referrals are the top source of hires, according to SHRM.
So, how to build a strong network that could help you get hired in tech?
Go to conferences, tech boot camps and meetups. Joining in person is always better, but you can also attend virtual networking events or join online professional groups (like Slack tech groups) and make digital connections. These events and groups provide an excellent space to talk to people and let them know that you are seeking a job in the tech industry. And who knows what opportunities could be one conversation away from you?

Build up an online presence and a community of people that share the same interests as you. You can do this by running your own blog, contributing to GitHub and Stack Overflow, or just making the right use of your social media platforms. Having a following on any social media network can serve as evidence of your reputation.

Get a LinkedIn profile. If used correctly, LinkedIn is a very convenient and powerful tool for professional networking. You can connect with people associated with the tech world, start conversations with them and reach out to people who work at companies you are also interested in working at. They might recommend you or let you know when they're hiring. You can also put a post out there, letting your network know that you're looking for a job in the IT sector.
To summarise, making the right connections can give you a huge head start in your career. Within your network, you can find people to guide you and learn from their experience, make friends and build things together, as well as find opportunities that you never expected.
Upskill/Reskill within Your Tech Niche
Over the years, the shortage of niche tech skills has become increasingly evident as businesses across the globe are trying to adapt to the age of digital transformation. If you're just starting in the tech field, this might be a huge opportunity for you.
Upskilling and reskilling within your niche can give you a competitive advantage in the tech job market. By learning new skills and improving those that you've already acquired, you keep yourself more relevant to today's industry needs and more up-to-date with the latest technologies. You can expand and improve your skill sets by taking online courses, attending workshops or getting hands-on experience.
Find out the 10 Most In-demand Skills Needed in Tech for 2022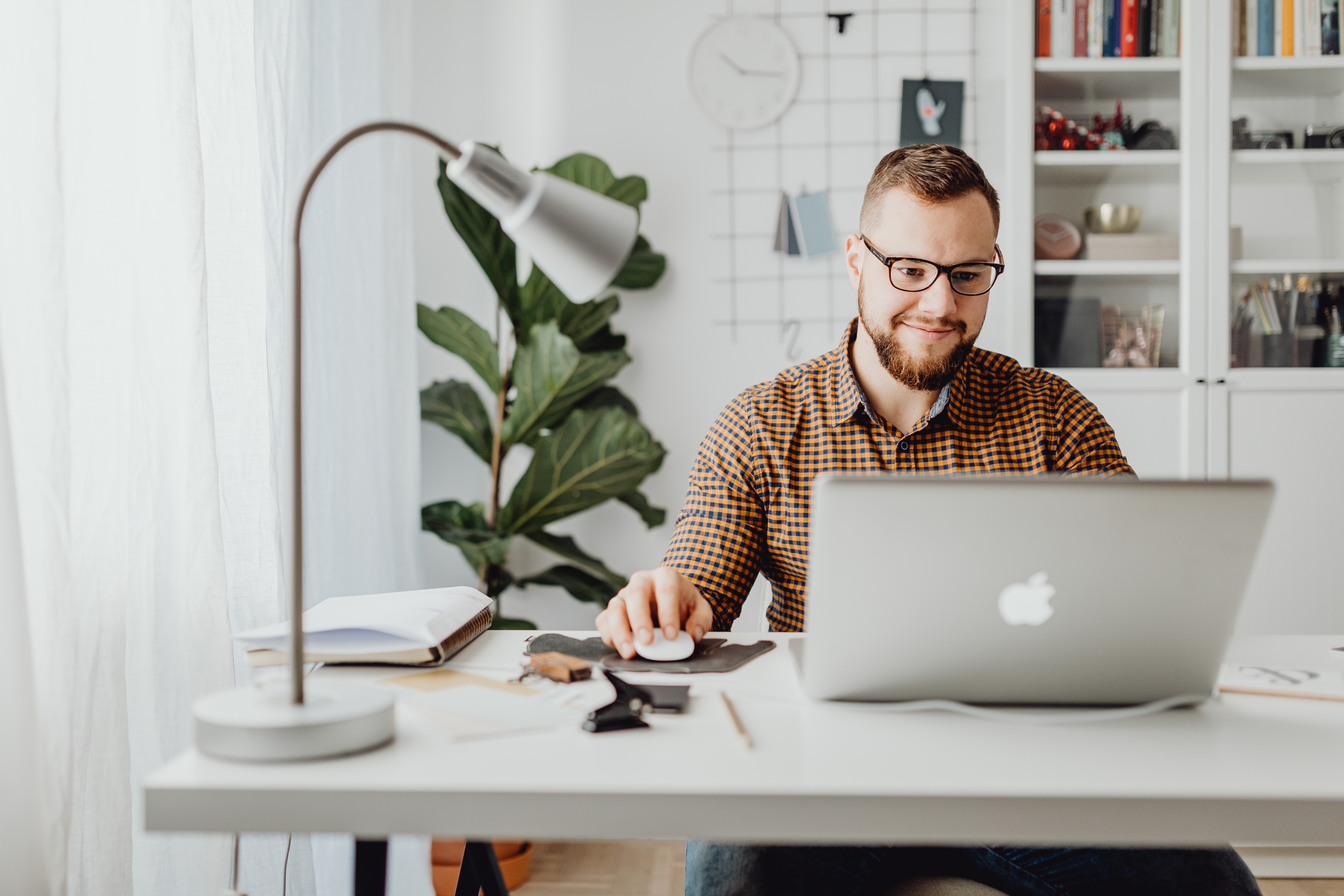 Contribute to Open-Source
One of the most popular ways to get hands-on experience in tech is by contributing to open-source projects. Unlike most beliefs, participating in these kinds of projects isn't an exclusive reserve for Developers and Programmers. There are available opportunities in just about any tech niche and the best part is that open-source experience is highly appreciated by almost any employers in the field.
Besides contributing to a project's code, you can also gain valuable experience in technical writing, project management, digital marketing, design and many more by participating in an open-source task. You can write the documentation for software projects, get involved in the designing of mobile apps or help with their branding and promotion.
In fact, some of the open-source projects get so successful that references of your involvement with them can prove to be an asset on your resume. At the same time, more and more tech companies embrace the open-source movement, increasing the opportunities for contribution in every tech niche.
Work as a Freelancer or Tech Contractor
Starting freelancing or contracting within your niche is probably the easiest way to get noticed by tech recruiters. Moreover, it's one of the most targeted ways to gain the kind of experience you need to succeed in just about any IT role.
Thanks to a number of freelancing marketplaces and recruitment companies working specifically with tech contractors, you can acquire valuable working experience in a short time. You can target your search for beginner-level roles – that may not always come with attractive pay, but can weigh favourably on your resume.
In addition to that, working as a tech contractor or freelancer means that you get to be your own boss, make more money along the way and have more flexibility in your working schedule. It also means that you get to try a variety of different companies and roles, which can help you develop a diverse set of skills and a highly shout-out CV.
As a beginner in tech, working with a recruiter can be a great strategy for you. If you are just starting, you probably don't have yet the network of people to help you land your first role. That's where a recruiter comes in handy, to help you compensate for the lack of contacts in your field by using their connections to get you noticed.
There are many ways to connect with tech recruiters. Social media is a top choice, as the majority of them use platforms like LinkedIn to search for potential candidates. With this in mind, make sure to keep your LinkedIn profile always polished and updated. Another way to get noticed by recruiters is to upload your resume on job boards related to your field.
You can also be proactive and find recruiters on your own. You can approach them and let them know that you are open to new career opportunities by sending them an email or a private message on LinkedIn. However, it's always best to do your research first, as you would want to make sure that the recruiter you're contacting has previous experience in your niche. For example, if a tech recruiter has only successfully placed Software Developers, but all your experience is in cybersecurity, that recruiter might not be a good fit for you.
All in all, you can only benefit from tech recruiters' expertise. They can simplify your job search and most probably will help you land your first job. After that, it should be much easier to start building a strong network, getting your talents noticed and making it easier to find future work within the tech industry.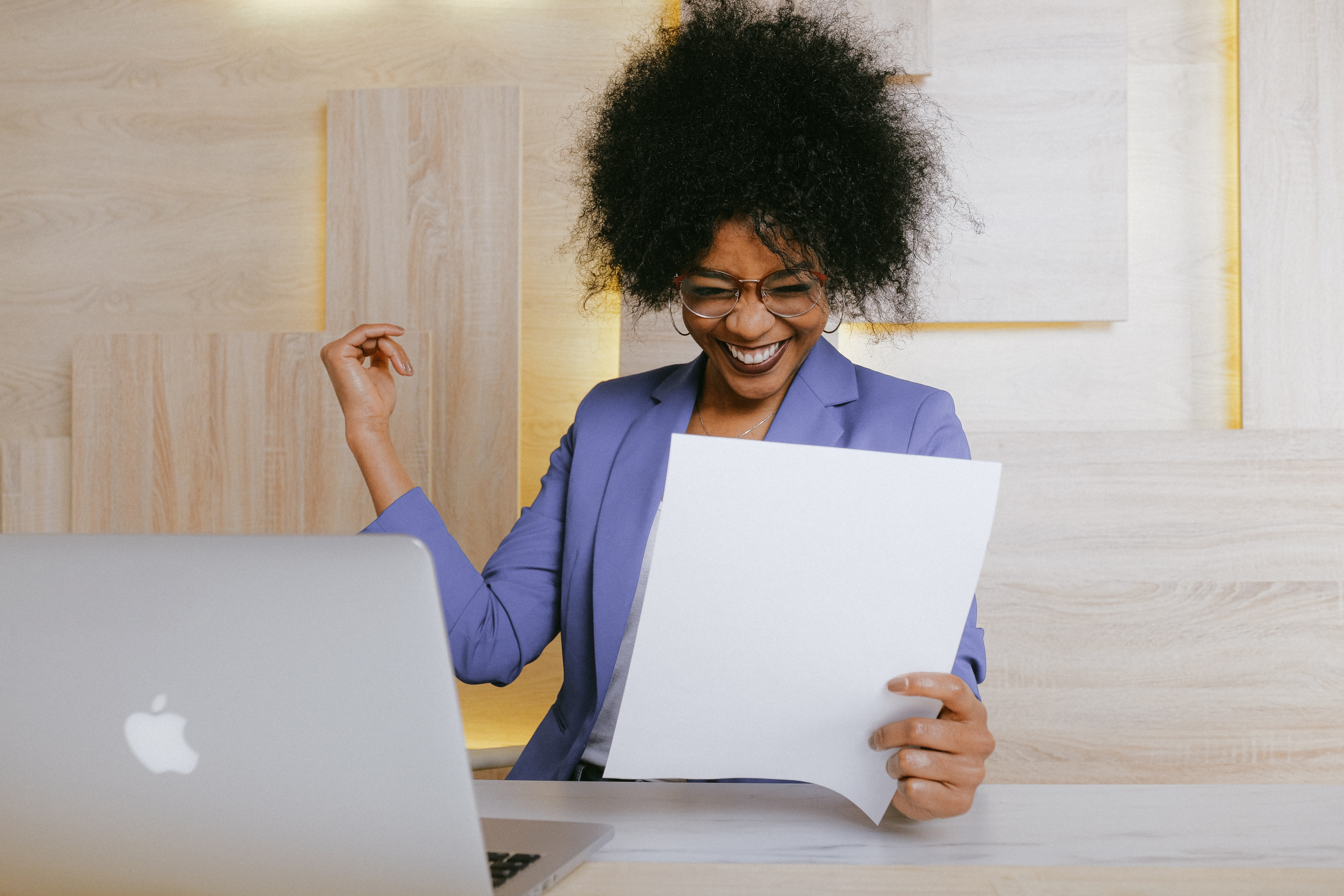 Ready to Get Hired in Tech?
Now that you have laid the groundwork for becoming a good candidate, how about maximising the chances of landing your first great role in tech?
Templeton & Partners have over 26 years' experience providing contract tech jobs in 40 countries across the world and our diverse, international team is on a mission to find the right one for you. Get in touch with us today!
Explore 5 Career Lessons from Some of the World's Most Inspiring Tech Leaders