In recent years, the Indian tech industry has experienced an impressive upward trajectory, marked by consistent growth in both revenue and employment. Today, the country has firmly established itself as one of the world's leading tech hubs, boasting a thriving job market that shows no signs of slowing down. As India continues to innovate and digitise, there may never have been a better time to start or advance your career in one of the country's most booming fields: the tech industry.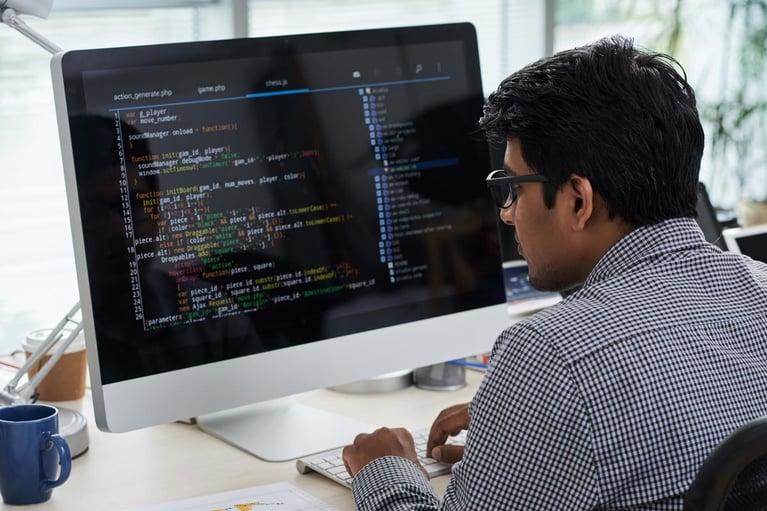 While the Indian technological landscape continues to grow, so does the demand for highly skilled IT professionals. This has resulted in a fiercely competitive battle among organisations of all sizes to secure top tech talent, with many willing to pay a premium for those who possess the necessary qualifications and expertise to bridge the rising tech skill gap. IT professionals who are already in the job market, as well as those seeking to transition into the tech sector, are now recognising the need to continually develop their skills and acquire new ones if they want to stay ahead of the curve and remain competitive.
In this article, Templeton and Partners provide an insightful analysis of the current state of the tech job market in India, highlighting the most sought-after IT jobs and essential tech skills in the country, as well as valuable tips and advice on how to grow your tech career in India, stay up-to-date with the latest technology trends, and cultivate the skills necessary to succeed in this dynamic and exciting industry.
Whether you're just starting your career in tech or looking to take it to the next level, this comprehensive guide will provide you with the knowledge and insights you need to succeed in India's thriving tech industry.
An Overview of the Indian Tech Ecosystem
India is a prime location for those looking to advance their tech careers as the country's economy is expected to grow by 8% in 2023, mainly due to government and private investments in infrastructures and technologies like artificial intelligence (AI), data analytics, and big data.
India is today one of the fastest-growing tech ecosystems in the world, boasting 2.8 million employees and exports amounting to nearly $70 billion. A recent NASSCOM-McKinsey report highlighted that the global position of India's IT industry depends on five key factors:
an abundance of talent
urban infrastructure
operational success
conducive business environment
the continued growth of the domestic sector
One of the most significant developments in the Indian technological ecosystem in recent years has been the rapid growth of the mobile internet. With over 700 million smartphone users, India is now the world's second-largest market for mobile devices. This has led to a boom in mobile app development and emerging startups in a wide range of sectors, from e-commerce and fintech to healthcare and education.
Major Players in Indian IT Sector
TCS
Infosys
HCL Technologies
Tech Mahindra
Mindtree
Wipro Technologies
Cognizant
Genpact
Google
Yahoo!
Godrej Infotech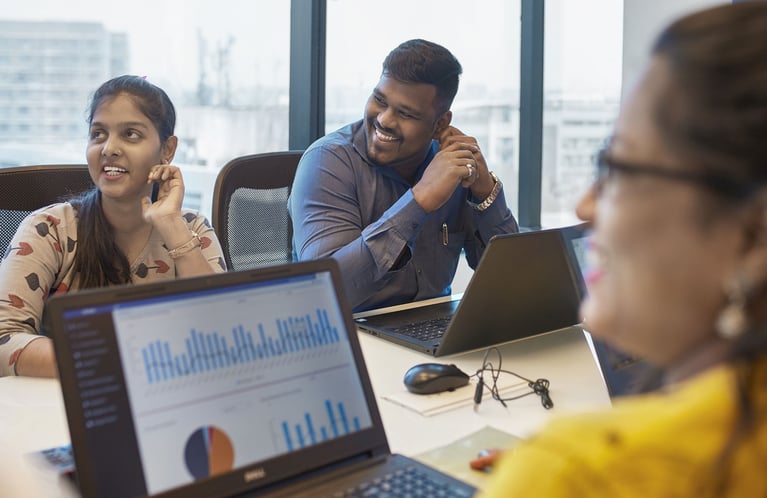 Tech hubs in India
Most of the tech employment in India is concentrated in the major cities and hubs, including:
Bengaluru
Hyderabad
Delhi
Gurgaon
Noida
Mumbai
Pune
Demand and Skills Shortages
By 2026, India will need 30 million digitally skilled professionals, but the current workforce is not equipped to meet this demand, according to a report released by TeamLease. The report also reveals that only 49% of the country's youth (22-25 years old) are employable, while 75% of companies face skill gaps in the industry. Apart from a profound gap in education, this also indicates a significant mismatch between the demand and supply of skilled workers.
To bridge the digital skills gap, at least 50% of the current workforce needs to acquire expertise in digital technologies such as artificial intelligence, big data analytics, IoT, and cloud computing. Additionally, companies need to realign their skill strategy to address the evolving needs of the digital space. According to the World Economic Forum, investing in upskilling could potentially boost India's economy by $6.5 trillion and create 5.3 million new jobs globally by 2030.
Most In-Demand IT Jobs in India
The tech job market in India is vast and diverse, with a high demand for skilled professionals in various fields. From software development to data science and artificial intelligence, the opportunities are endless for those looking to enter the tech industry or take their career to the next level.
Some of the most in-demand IT jobs in India today include:
Data Scientists
DevOps Engineers
Cloud Architects
Big Data Engineers
Full Stack Developers
IoT Solutions Architects
Blockchain Developers
Artificial Intelligence (AI) Engineers
Machine Learning (ML) Engineers
These jobs are expected to grow exponentially in the coming years as companies across sectors continue their digital transformation journey and rely more on technology.
Good to know before continuing reading:
1 Indian Rupee equals 0.0099 Pounds Sterling

For those not from India, Lakh in India equates to a hundred thousand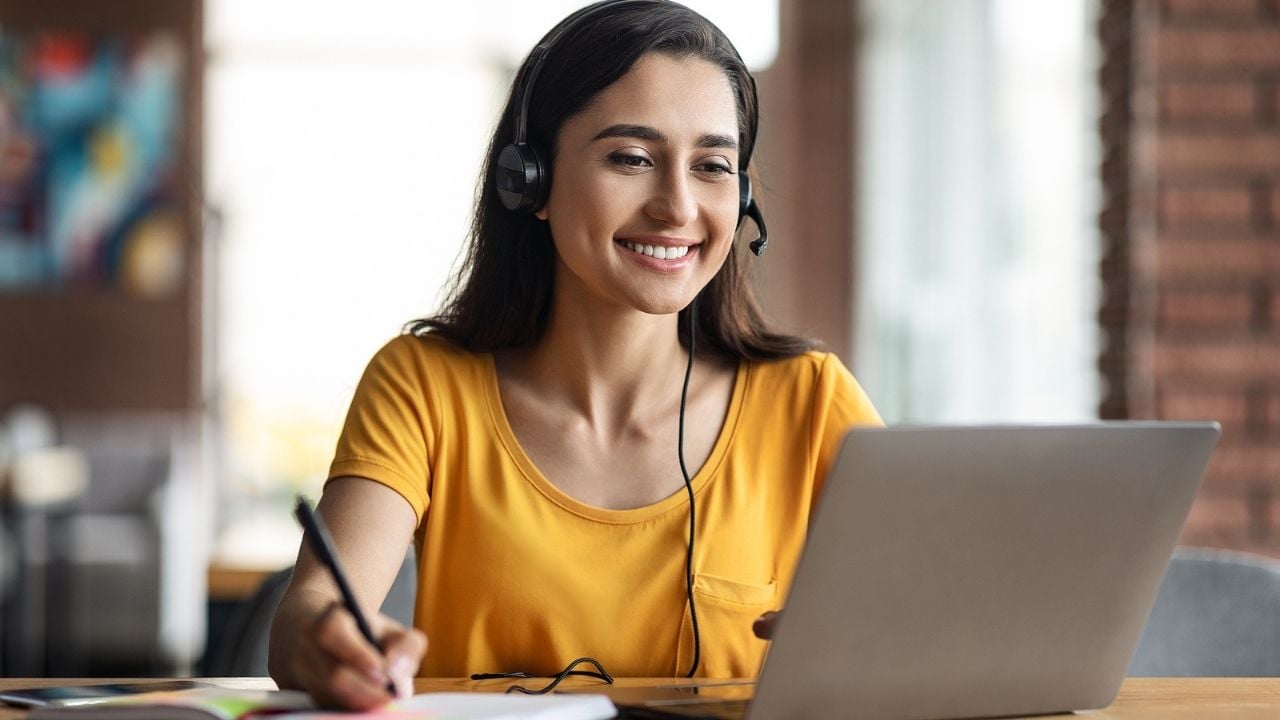 Data Scientist
Data scientists analyse and organise large amounts of complex data, finding patterns and gaining insights to drive business strategies. This is done by designing and producing predictive data models. Probably the most technical and demanding IT roles, data scientists are becoming increasingly sought after across industries, not only in India but globally. Data scientists' salary in India ranges between ₹4.5 Lakhs to ₹25.2 Lakhs, with an annual average salary of ₹10.6 Lakhs.
Skills You'll Need
Fluency in data science programming languages such as SQL, Python, SAS and R, as well as a deep understanding of business strategy, machine learning methods, data modelling and visualisation, among other technical and analytical skills.
DevOps Engineer
DevOps engineers play a crucial role in managing the operations of software development by streamlining software updates using engineering tools and knowledge of the software development process. It is one of the top 10 tech jobs for the future and one of the highest-paying jobs in India, with an average annual salary of ₹7.0 Lakhs. The country's recent shift towards computing in a serverless framework further boosted the demand for DevOps engineers. According to Global Market Insights, the market size for DevOps is expected to grow at a CAGR of 20% between 2020 and 2026, from $4 billion in 2019.
Skills You'll Need
Wide-ranging knowledge of both development and operations, including cloud technology, infrastructure automation, deployment automation, and DevOps toolkits like Git, Jenkins, and Linux. Familiarity with coding in programming languages like Python, JavaScript, Ruby, C, and Go is also beneficial.
Cloud Architect
With global forecasts predicting that this year the public cloud service globally will reach $331 billion, there's no wonder why cloud computing is increasingly in-demand and one of the highest-paid software jobs. In India, cloud architects have an average annual salary of ₹21.0 Lakhs. Cloud architects are responsible for developing an organisation's cloud computing strategy that includes the design, implementation, management, and maintenance of all cloud computing components.
Skills You'll Need
A strong background in computer operating systems, programming languages (like Java, Python and C#), networking, and security. As a cloud architect, you'll also need to have a deep understanding of main cloud providers like Azure, Google Cloud and Amazon Web Services (AWS) and effective communication skills.
Big Data Engineer
With more than 2.5 quintillion bytes of data being created daily, there's no wonder why there is a high demand for big data specialists worldwide. Big data engineers interact with massive data processing systems and databases in large-scale computing environments. They sort through the sweeping data to find relevant sets for analysis, which organisations then use to predict behaviour. The annual salary for big data engineers in India ranges from ₹4.2 Lakhs to ₹21.9 Lakhs, depending on factors such as years of experience, location, industry, and company size.
Skills You'll Need
Technical expertise in multi-cloud computing, software utilities (such as Hadoop, Spark, NoSQL), abstraction tools like Kubernetes, data warehousing technologies, database design and configuration, data visualisation, programming, and communication.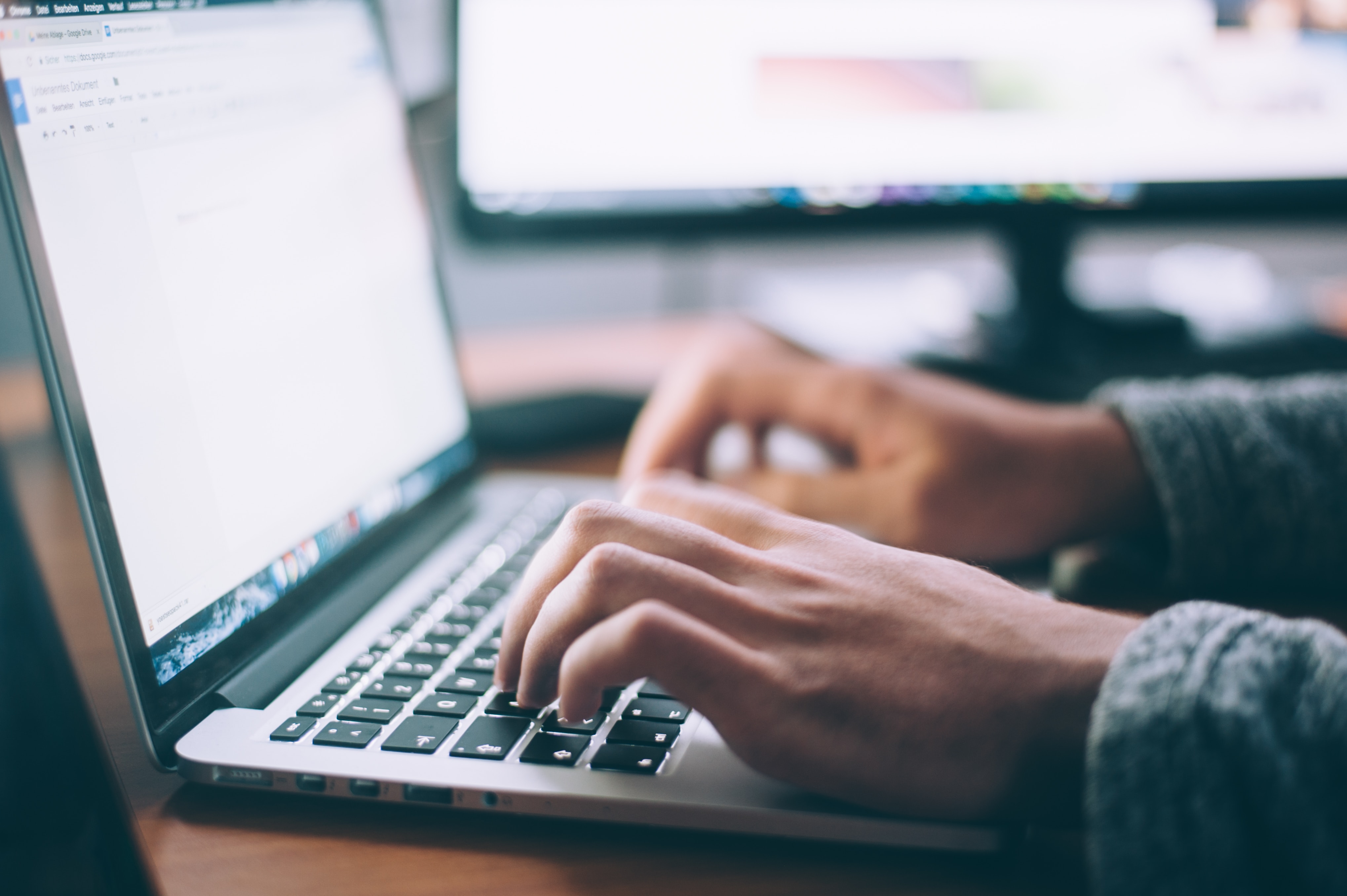 Discover – Surprising Data Trends and Challenges for 2023
Full-stack Developer
The role of a full-stack developer is highly valued in India, and for good reason. These tech professionals are the Jacks of all trades, responsible for managing all aspects of databases, servers, systems engineering, and clients, requiring expertise in both front-end and back-end technologies. Full-stack developers in India can expect to earn a salary ranging from ₹2.4 Lakhs to ₹18.7 Lakhs, with an average annual salary of ₹6.5 Lakhs.
Skills You'll Need
The desired skillet of full-stack development varies from coding and using third-party libraries and frameworks like MEAN (MongoDB, Express, Angular, and Node) for web and app web development to database technologies knowledge and basic design ability.
IoT Solutions Architect
IoT solutions architects play a leadership role in strategy-making within organizations, participating in design-related activities and contributing to the translation of business needs into technological solutions. IoT is one of the most popular and in-demand technologies in the IT sector today, and this role is becoming increasingly important as demand for IoT solutions grows. By 2024, the IoT solutions market is expected to reach $278.9 billion at a CAGR of 14.9%. In India, IoT solutions architects are among the highest-paid professionals, with an average annual salary of ₹30.5 Lakhs.
Skills You'll Need
A solid knowledge of IoT technology and deployment strategies, experience in hardware design and architecture, knowledge of software programming languages like Python and Java, as well as a good knowledge of networking and other components connected with IoT devices and technology.
Blockchain Engineer
Blockchain engineers are responsible for designing, developing, and implementing blockchain technology solutions and architectures. According to the International Data Corporation, blockchain solutions will exceed $15 billion by 2024. As digital payments become more popular in India and demand for Bitcoin and Ethereum rises, the need for skilled professionals in the field of blockchain is increasing, with the job market currently facing a significant shortage of talent. Blockchain engineering is now one of the highest-paying jobs in India, with an average annual salary of ₹21.0 Lakhs.
Skills You'll Need
Programming proficiency, in-depth understanding of technologies like Bitcoin, Ethereum, Ripple, and R3, a thorough knowledge of consensus methodologies, and a solid command of security protocol stacks and crypto libraries.
Artificial Intelligence (AI) Engineer
Artificial Intelligence is rapidly emerging as a dominant force in the technology industry, with strong demand and impressive growth prospects for skilled professionals in the field. AI engineers play a critical role in developing and driving AI initiatives across a range of operations, including analysis, storage, and application creation. They are responsible for designing AI models that leverage machine learning algorithms and neural networks to enable machines to sense and predict future events. In India, an AI Engineer's salary can range from ₹3.4 Lakhs to ₹23.8 Lakhs.
Skills You'll Need
A strong foundation in programming languages like Python, R, Java, and C++, as well as in-depth knowledge of linear algebra, probability, and statistics. A thorough understanding of big data technologies, such as Apache Spark, Hadoop, Cassandra, and MongoDB, is also important.
Machine Learning (ML) Engineer
To automate predictive models and solve modern-day business challenges, ML engineers research, build and design AI systems with self-learning capabilities. Machine learning remains a go-to IT career choice in India, and specialisations within it are expected to grow more. Since machine learning is a fairly new domain, there are plenty of job opportunities for ML professionals in every major city of the country, with an average annual salary of ₹7.2 Lakhs.
Skills You'll Need
A firm understanding of data structures, software engineering, quantitative analysis methods and building out data pipelines, as well as the programming fundamentals.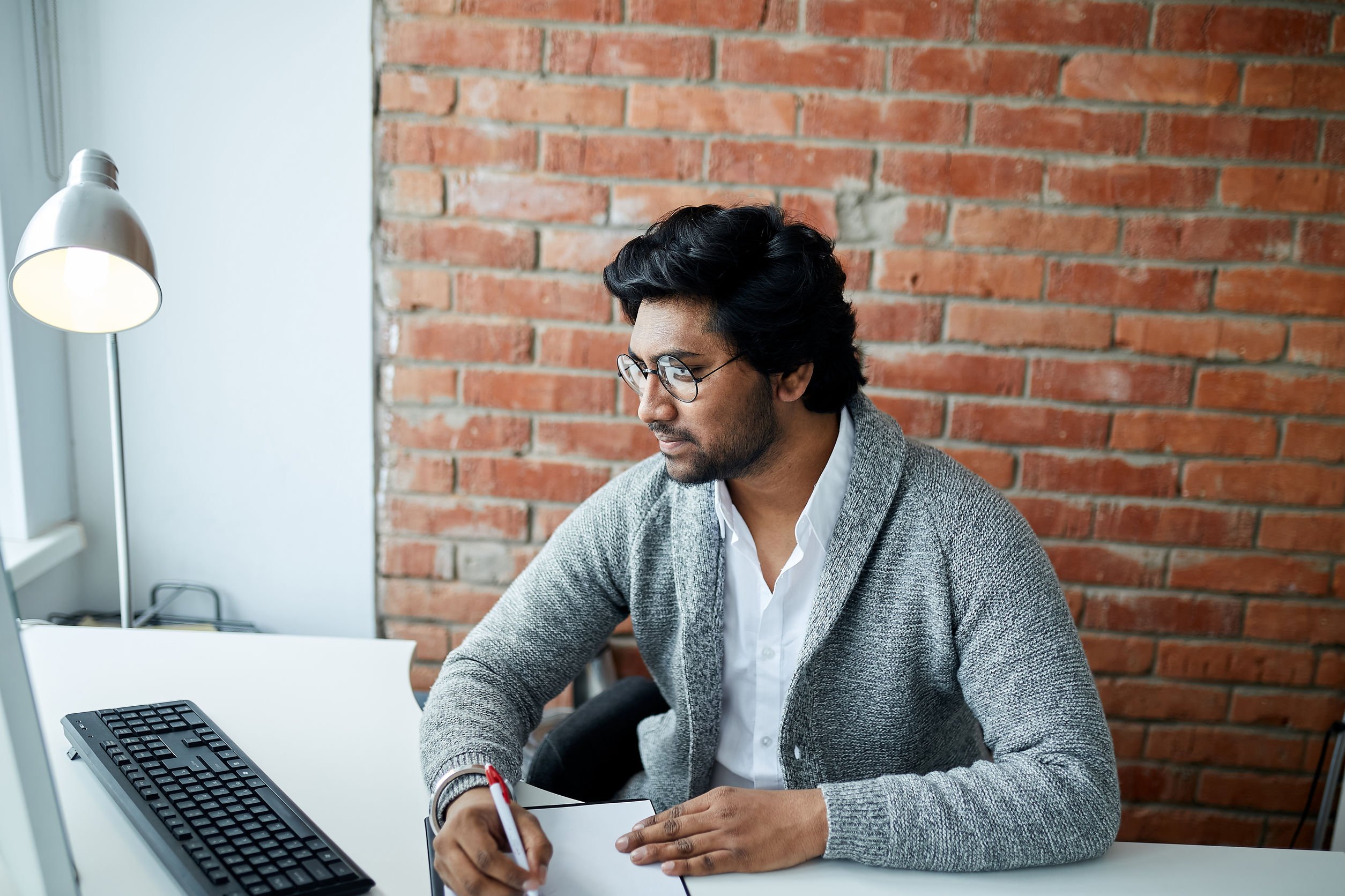 8+1 Ways to Advance Your Tech Career in India
India's booming tech industry offers a plethora of opportunities for professionals looking to jumpstart their careers in the field of technology. This means that there is always a growing demand for professionals with great tech skills. But once you've broken into tech, how can you ensure you have what it takes to move your career to the next level?
As with the technology industry, change is constant for IT professionals. As the technology sector continues to evolve rapidly, it's more important than ever for them to stay current in their skills and invest in their personal development, not only to progress but also not to be left behind in this highly competitive job market.
And while networking, reskilling, and staying up-to-date with the technological advancements in your field are great but often quoted tips, some of the ways to achieve better career prospects aren't always that obvious.
Here's some of our tech recruitment specialists' best advice on setting yourself apart and growing your career in tech:
Keep Learning New "Tricks"
Improving your tech career involves honing your tech skills. To remain relevant in the constantly evolving tech industry, you must take charge of your own learning and professional development.
While furthering your education with an additional or more advanced degree can be extremely beneficial, particularly if you're trying to make a pivot in your career, learning doesn't have to be formal or certificate-based. From seminars and conferences to tech bootcamps and online classes, there are tons of other ways out there to build new skills. For example, online learning platforms like Coursera, Udemy, and Codecademy offer a range of courses, from basic to advanced levels, to help tech professionals of different backgrounds stay updated on the latest technologies and industry best practices.
Luckily, formal certifications are not always necessary in tech. But if you want to advance and succeed in the field, a thirst for knowledge and the drive to continuously improve your current skills (upskilling) and learn new ones (reskilling) is crucial.
Find a Mentor
One of the best ways to advance your tech career is by finding a mentor who can provide honest feedback and help you identify and reach your goals. Apart from encouraging, supporting and empowering you to reach your full potential, mentors are also a source of knowledge that can hold you accountable.
Luckily, there are many creative and talented people in IT who harbour fantastic skills ready to be passed on. Many of them are also willing to share their experience and knowledge with people looking for a career jump or a career change in the tech industry. However, finding a mentor that matches your personality and needs is not always easy.
To find a worthy mentor, you might need to stretch beyond your comfort zone. If you can't find someone you trust and admire within your organisation, you need to expand your search outside your immediate circle. Going to industry events, meetups, or joining online communities can be a good way not only to find new trusted allies but also to expand your network. Another way to find potential mentors is through LinkedIn. Start by identifying someone to whom you aspire, ideally someone who has walked a career path that fits your goals, and connect with them.
Sharpen Your Soft Skills
When it comes to future-proofing your career in tech, soft skills are just as crucial as hard skills and technical knowledge. In fact, your programming skills will be of little use if you lack adequate soft skills.
Soft skills refer to personal attributes and qualities that are essential for effective collaboration and communication with others. These skills include communication, problem-solving, leadership, and critical thinking, among others – all key for future career advancement. Bypassing the common myth that people are "born communicators" or "born leaders", these skills can be developed over time through practice, learning from mistakes, and feedback from managers and peers.
Developing your soft skills is a compulsory part of any career growth path. One tried-and-trusted way to improve soft skills is to ask your manager for stretch assignments that take you outside your regular routine and job description. For example, you might ask for tasks that place a premium on communication skills and empathy, such as presenting to a client or joining a cross-functional team to solve a challenging problem.
Network, and Then Network Some More
Building a targeted and robust network should be a top priority if you want to advance your tech career. Networking opportunities can arise from various sources, such as social media, industry events, and everyday interactions. It's crucial to be mindful of the connections you make, as they could potentially lead to new exciting job opportunities, enhance your reputation both personally and professionally, and even establish links with highly respected brands.
LinkedIn is a valuable platform to expand your network and stay updated with industry trends. When networking, it's essential to connect with the right audience. Exposure is incredibly important to those who can help to advance your career or support your career goals in any way possible. By prioritising networking, you can take your tech career to new heights.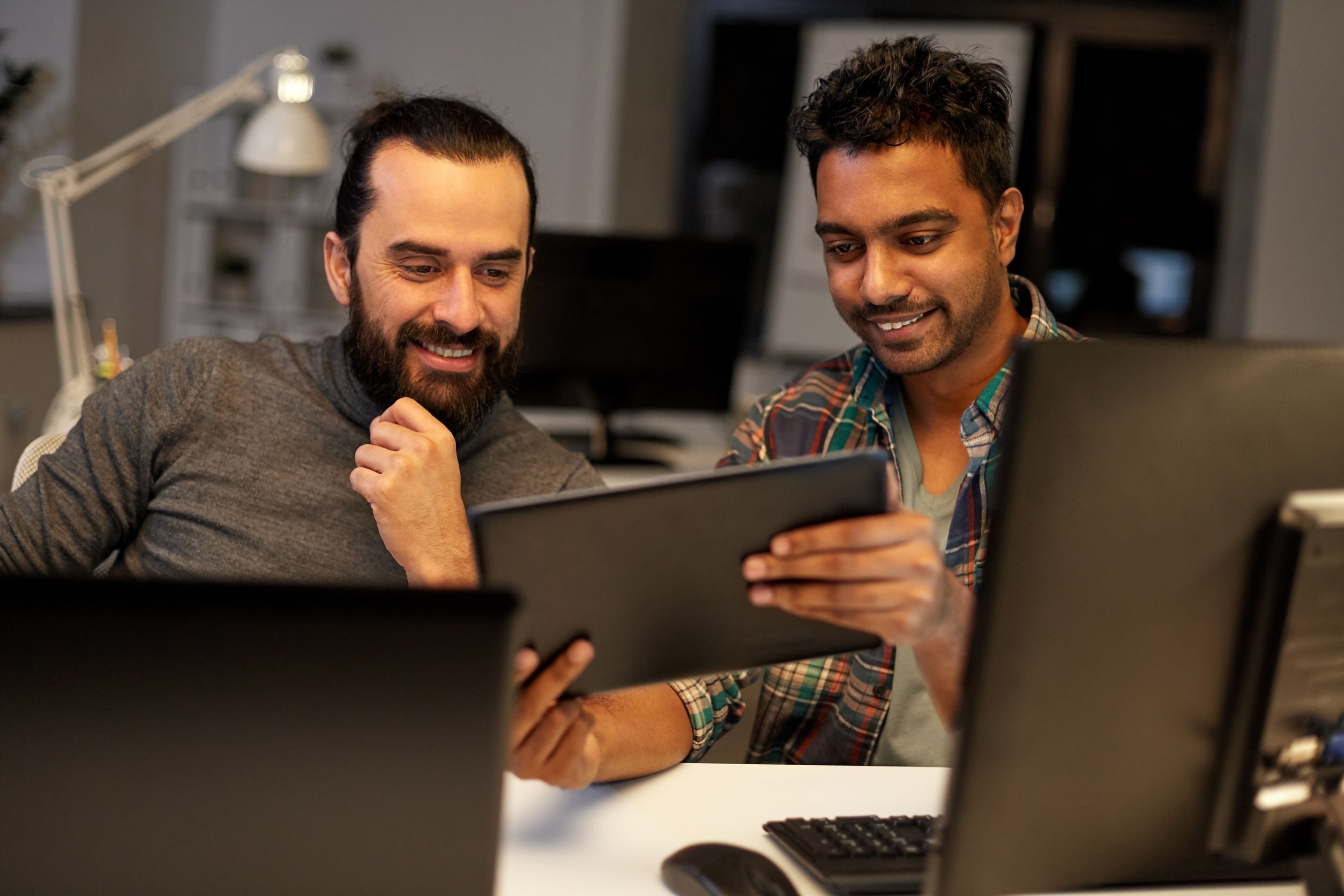 Promote Your Personal Brand
Networking is a must-have skill for tech professionals, but it's not all about making new contacts or increasing your follower count on LinkedIn. To catch the attention of recruiters or potential employers, you need to build and establish a personal brand on such networking platforms.
Here's how you can leverage your digital channels to advance your career:
Regularly update your social media profiles with relevant skills and qualifications that enhance your personal brand and remove those that are no longer relevant.
Follow industry experts in your areas of interest, engage with their content by sharing or reposting it, and seek advice on how to achieve similar success.
Engage in discussions on niche forums. Even the most obscure programming languages have their own subreddits or Facebook groups where passionate and highly engaged experts share industry insights and valuable tips for career progression.
Define What Success Means to You
Before enrolling in tech meetups and coding bootcamps, it's important to take some time to consider your desired career trajectory (and income) several years from now. Setting clear career goals is, above all, what will help you advance your career. Without them, it can be challenging to create a career plan and you may end up wasting time acquiring skills and qualifications that have no use to you.
However, before you target emerging technologies and top jobs, make sure to consult with people you trust, like your manager, colleagues, and other contacts, to gather input on IT roles that align with your skill set. Then, research the necessary experience and educational qualifications for those positions.
When doing your research, it's also smart to keep an eye out for opportunities in growing tech fields. New and rapidly advancing fields, like AI, cloud computing or cybersecurity, might offer far more job openings as well as a greater potential to advance. If you always have your next career move in mind while keeping an eye out for these sorts of opportunities, you may find it far easier to take your career to the next level.
Go the Extra Mile
Going above and beyond what's expected of you automatically sets you up for success in any field. Especially in tech, this can put you ahead of your competition. So next time you're assigned a task, make sure to also add a little extra to impress and stand out from the crowd.
Volunteering for projects that others shy away from is also an excellent way to get noticed and fast-track your career progression. Those who avoid stepping out of their comfort zone are unlikely to succeed in the IT world. Even if your ultimate goal is to lead, taking tasks that no one else wants or helping out colleagues, even if it's not your responsibility, will position you as a valuable team player who is willing to learn and improve. Ultimately, this will help you gain visibility and recognition within your organisation and industry.
Know Your Worth
When you want to take your career to the next level, whether by getting a promotion/raise or jumping into a new role, sometimes the easiest and most effective way is to simply take the leap and ask for it. However, negotiation can be challenging for many and even quite tricky for those who feel uncomfortable discussing money. The key in such situations is to have the knowledge and confidence of the value you add to the business or potential role.
Embracing the power of negotiation and knowing your worth can not only help you secure your dream career path but also other benefits like a higher salary, flexible working hours or additional vacation time.
Finally…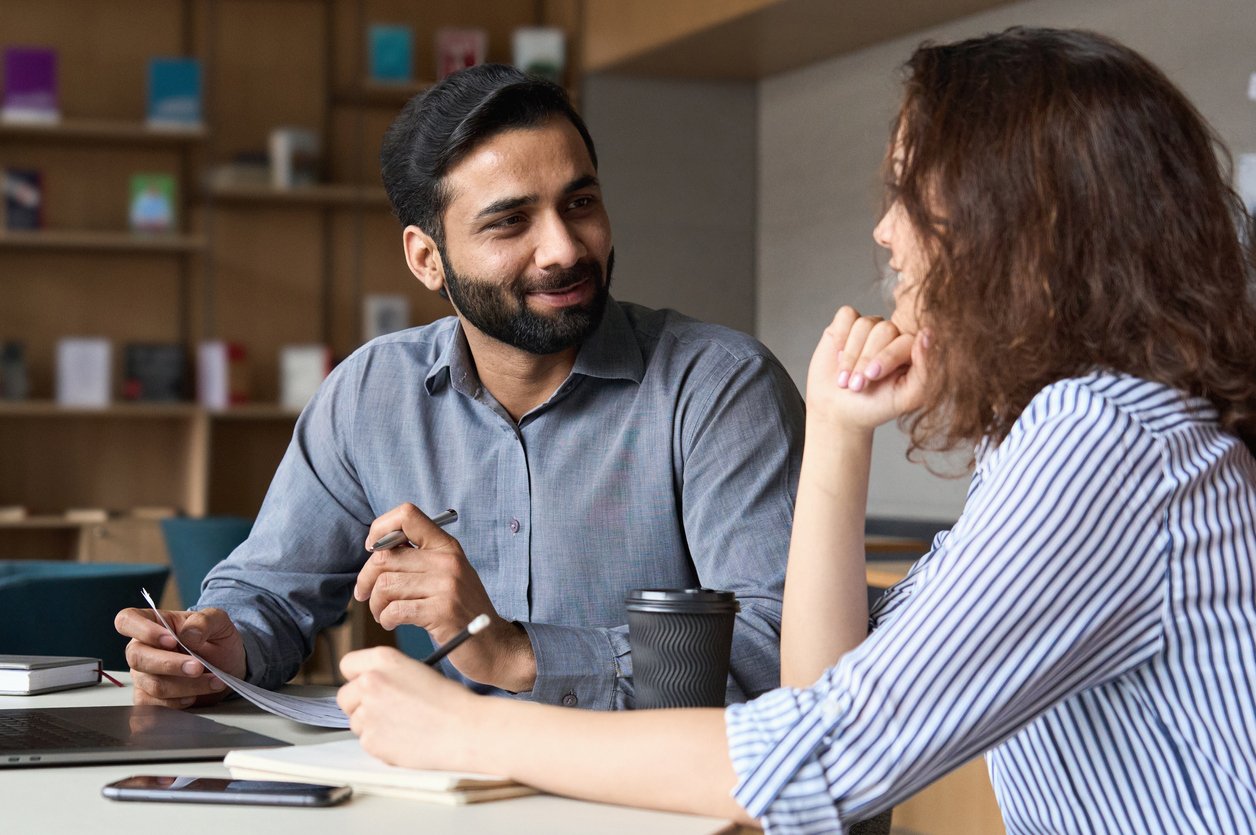 Reach Out to a Recruiter
Recruiters can be a valuable resource for tech professionals seeking to advance their careers. With their industry knowledge and insight into hiring trends, they can help you discover opportunities that align with your career goals. Additionally, recruiters can expand your network and guide you through the job search process, providing valuable support and advice along the way.
However, before committing to a recruiter or recruitment agency, make sure to do your research and find the right one for you. Ideally, you'll want to work with a recruiter that specialises in your industry, have expertise in your niche, and has a deep understanding of your country's or region's job market.
If you're a skilled tech professional in India, reach out to one of our specialist consultants today and take the first step towards achieving your career goals. Our India office has an extensive history of finding jobs for candidates across the country, ideally positioning us to help you in your next career move.
Don't miss out on - Myths vs Facts: Career as an IT Contractor in India