As technology is constantly evolving at a rapid pace, there's no standing still for businesses wishing to stay competitive in the digital world. The once nice-to-have digital transformation is becoming today an ever-more-important strategy to achieve operational efficiency, profitability, success, and competitive advantage.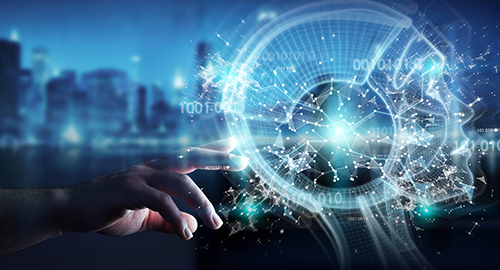 The global digital transformation market is expected to grow at a compound annual growth rate (CAGR) of 23.1% from 2022 to 2030 to reach $3,810.05 billion by 2030. These figures alone demonstrate just how fast this trend is seeping into every single industry around the globe. "Digitise to survive" is the buzzword of our era, and digital transformation is the "inevitable reimagining of business" in the years ahead.
In this article, you can explore what digital transformation means for organisations across all industries and sectors and how it drives efficiencies and productivity while enhancing the customer experience. We have gathered all the need-to-know digital transformation statistics, projections, and trends that are gaining momentum today to help you find out what others are doing and what you need to do to stay competitive in the digital era.
Our comprehensive list of digital transformation facts and statistics comes from authoritative sources such as Gartner, Mckinsey, Statista, Deloitte, Harvard Business Review, PwC, etc., with the most up-to-date data. The list is broken down into different categories, so you can focus on what's most important for your business.
The stats outline both the opportunity and pitfalls of the digital transformation process, which is crucial in assessing your digitisation needs, creating an effective action plan, and better preparing for the future.
What is Digital Transformation?
Digital transformation is today the primary driving force for innovation and operational efficiencies. However, many business leaders are still unclear on what digital transformation means.
If we had to come up with the term, we would probably define digital transformation (DT or DX) as the process of leveraging digital technologies to improve overall business practices, boost customer experience and drive business growth. Fundamentally, DX changes how businesses operate and deliver value to their customers.
Simply put, digital transformation is the step that takes the business world officially into the digital era by forcing organisations to continually challenge the status quo, experiment more, become more agile in their ability to respond to customers and rivals, and get comfortable with failure.
There are many technologies that fall under the digital transformation umbrella, including cloud, artificial intelligence (AI), machine learning (ML), big data, and the Internet of Things (ΙοΤ).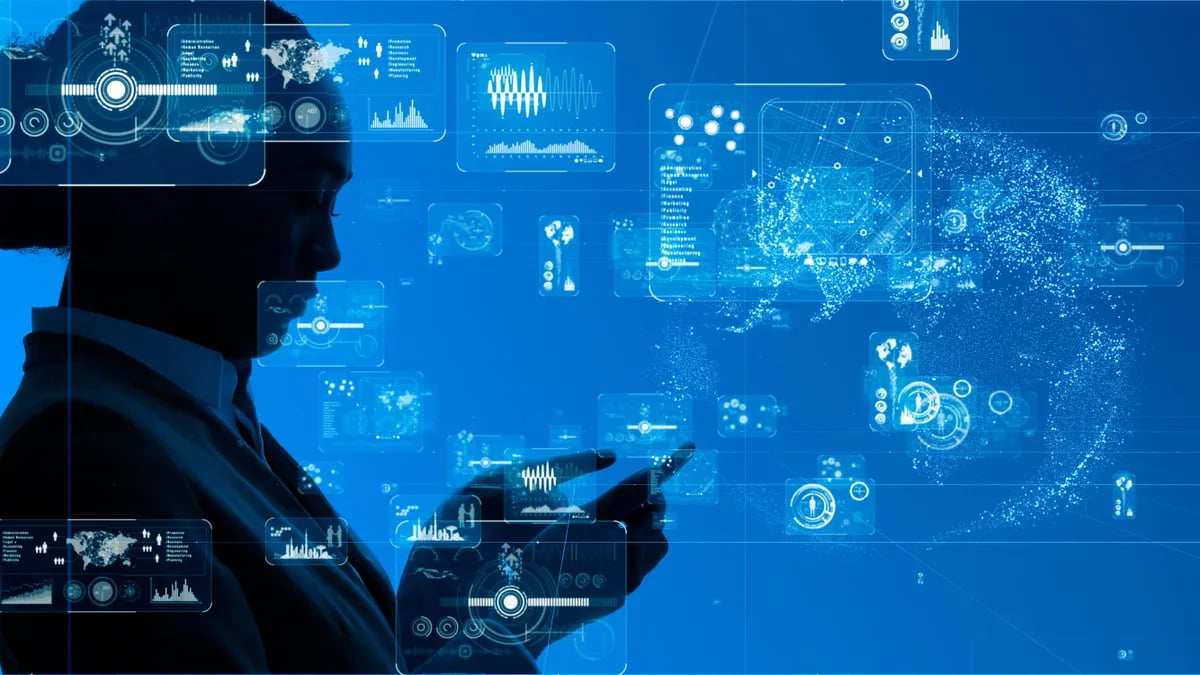 The Importance of Digital Transformation
Not long ago, the COVID-19 pandemic brought new urgency to achieving digital transformation goals, forcing many organisations to accelerate their transformation journey.
Today, digital transformation is imperative for all businesses, from small companies to large enterprises. Every study, research, and article underlines its importance when it comes to how they can remain competitive and relevant as the world becomes increasingly digital.
Some of the benefits of digital transformation include the following:
Improved data collection
Higher-quality customer insights
Better customer experience
Boosted productivity
Increased profits
Digital transformation is likely to change the entire market and organisations that fail to build a digital strategy may face the risk of getting left behind.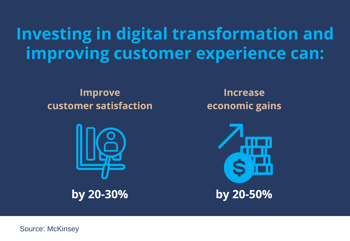 87% of senior business leaders say digitalisation is a company priority, yet only 40% of organisations have brought digital initiatives to scale.
Data from PwC reveals that 60% of senior executives believe that digital transformation will be critical for business growth this year.
A study conducted by the Digital Marketing Institute reveals that 1 in 3 companies believe that digital transformation is a matter of survival.
56% of CEOs report that their digital improvements have already increased profits.
In comparison to competitors, companies that adopt digital-first strategies are 64% more likely to achieve their business goals.
Research shows that digitally mature companies are significantly more likely to have revenues over $1 billion than their digitally novice counterparts.
CEOs report that digital transformation has the greatest impact on operational efficiency (40%), time to market (36%), and customer satisfaction (35%).
According to McKinsey

,

investing in digital transformation and improving customer experience can increase customer satisfaction by 20-30% and increase economic gains by 20-50%.
The State of Digital Transformation Today
In recent years, digital transformation has dominated the conversations around Industry 4.0, and for good reason. Global technological advancements have changed all aspects of life drastically, and the business world is no exception. In fact, the change there is faster, and organisations across sectors are racing to catch up. So, what's the state of digital transformation in the business world?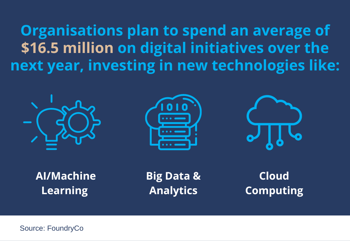 Over 90% of organisations are engaged in some form of digital initiative today

, according to

Gartner

.

89% of all companies have already adopted a

digital-first business strategy

or are planning to do so. Specifically, organisations plan to spend an average of $16.5 million on digital initiatives over the next 12 months, investing in new technologies such as artificial intelligence (AI)/machine learning (ML), data & analytics, and public cloud.

To achieve their digital transformation goals, 93% of companies believe that innovative technologies are essential.
Only 23% of companies are not dependent on digital products or operations.
Despite the growing awareness of human factors in digital transformation - such as employee experiences and organisational cultures - most transformation efforts continue to focus on modernising customer touchpoints (54%) and enabling infrastructure (45%).
Global Key Players in Digital Transformation
Some of the prominent players operating in the global digital transformation market are:
Accenture plc
Apple Inc.
Adobe Systems Incorporated
CA Technologies
Dell EMC
Hewlett Packard (HP) Enterprise Co.
International Business Machines (IBM) Corporation
Microsoft Corporation
Google Inc.
SAP SE
Oracle Corporation
Intel Corporation
Nvidia Corporation
Capgemini SE
Deloitte Touche Tohmatsu Limited
Salesforce.com, Inc.
Cisco Systems, Inc.
The Driving Forces of Digital Transformation
Digital transformation market growth is primarily driven by factors such as perpetually growing internet users and smart devices, technological advancements, and government initiatives toward digitisation. In addition, untapped opportunities to enhance sales efficiency, streamline business processes, and take advantage of market dynamics are all contributing to market growth.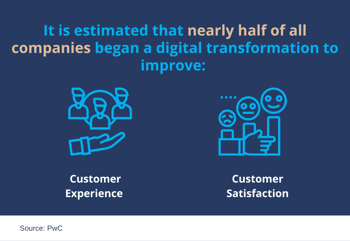 Most digital transformation efforts are driven by growth opportunities (51%), followed by increased competitive pressure (41%). In addition to high-profile data breach scandals, new regulatory standards like GDPR are also motivating organisations to transform (38%).
It is estimated that nearly half of all companies began a digital transformation to improve customer experience and customer satisfaction.
The Role of IT Decision-Makers in DX Success
C-suite executives are also a major driving force behind digital transformation. As organisations' ability to evolve with the market and continually add value to customers depends critically on technology, CEOs are pivotal to digital transformation success. CIOs are also at the forefront of digital adoption efforts.
Investment in Digital Transformation
As technologies continue to evolve and emerge, companies need to keep up by investing in their own transformations. However, striking the right balance in investment between maintenance and innovation will be an ongoing challenge, according to projections. The figures below highlight the significant growth in investment in digital transformation.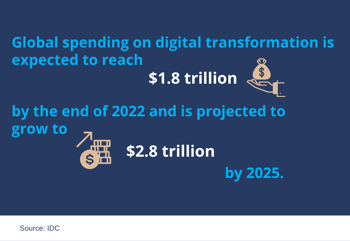 Digital Transformation Challenges
Digital transformation is already a reality for most organisations, ushering in new ways of doing business virtually. Yet most IT leaders are still struggling with challenges like budgeting, skills gaps and talent shortages, resistance to change, and compliance concerns.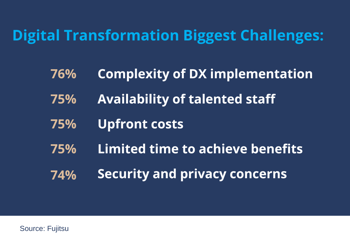 Reasons Behind Digital Transformation Failure
For businesses across sectors, digital transformation is a primary driver for improved efficiencies and enhanced customer satisfaction. However, not all employers have the necessary skills and knowledge for DX. The employee digital skills gap and the internal resistance to change are probably the biggest challenges companies are facing today – and the main reasons for digital transformation failure.
The Digital Skills Gap
Businesses face a dual challenge as digitisation advances and new forms of work emerge. On the one hand, they must resolve the issue of the already scarce numbers of experts with technological skills - which are so difficult to recruit for classic industrial businesses and service providers. On the other hand, it is essential that the majority of the remaining workforce be given the new digital qualifications they need in Workforce 4.0.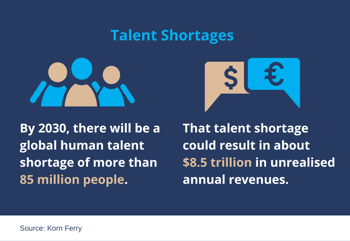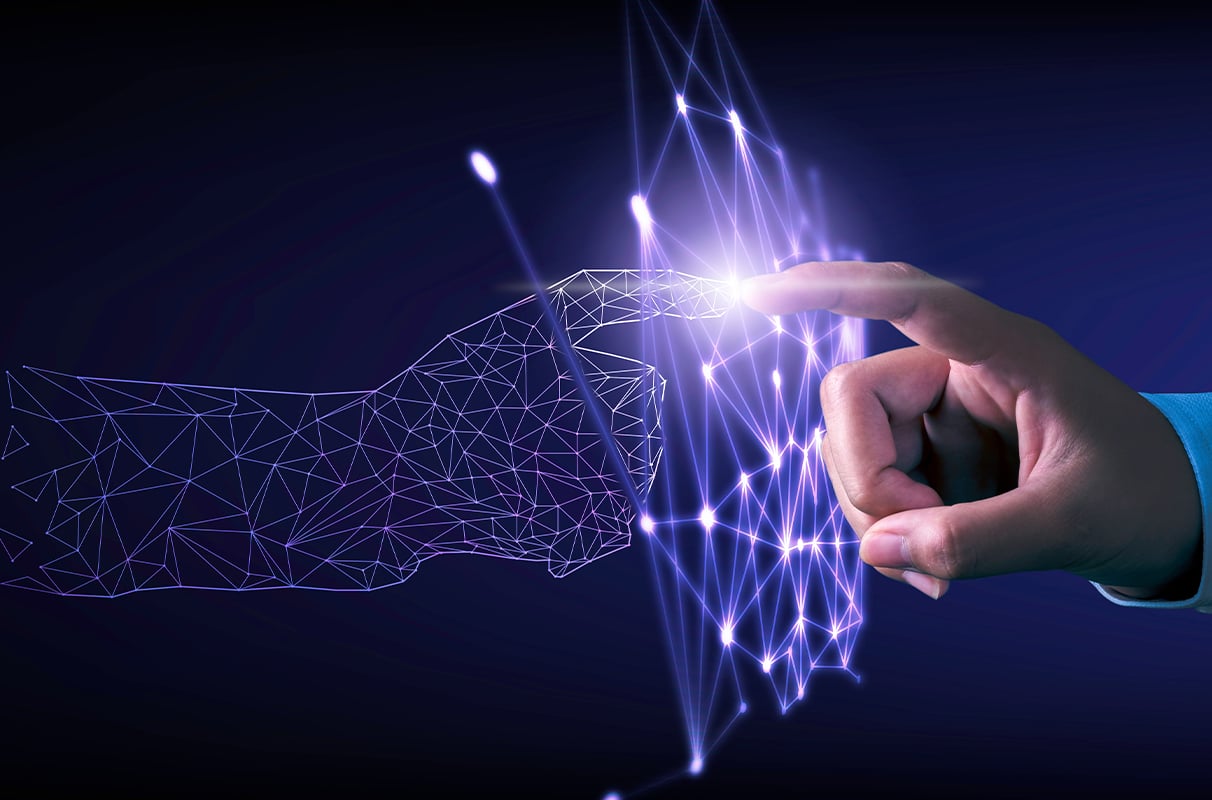 Are you struggling to find the best tech talent for your team? We can help. Discover our multi-award-winning recruitment services.
The Impact of Digital on Employees
Apart from the digital skills gap, digital transformation is impacting employees in many other ways. Workers across the globe face problems with work overload, distractions, and access to the right technology and tools. Furthermore, access to high-speed broadband remains an issue for many, and as hybrid working is forecast to grow, this could become a much bigger issue in the future.
Addressing the employee digital skills gap should be a top priority for DX strategies, but so should employee engagement and retention, especially now that the Great Resignation is in full swing. Employee well-being should be at the centre of every business strategy, and the below stats highlight the need for a human-centric approach to transformation.
Industry-Specific Digital Transformation Statistics
Digital transformation is happening at a pace across the globe. The vast majority of organisations already have some digital transformation initiatives in place, but this often means something completely different from business to business, depending on their sector. The way one industry adopts new technologies will be vastly different from another. Here's what digital transformation currently means for each sector.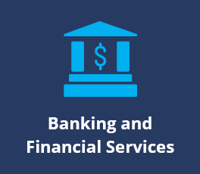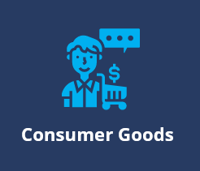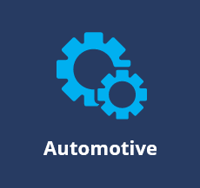 The global autonomous vehicles market is estimated to grow to more than $2 billion by 2030, at a 39.1% CAGR. Advanced driver assistance systems combined with a gradual introduction of automated vehicles will prevent 47,000 serious accidents and save 3,900 lives by 2030, and create 420,000 new jobs across automotive, telecoms, and digital.
Shared mobility through cloud computing and data-driven services could expand Automotive revenue pools by 30% by 2030.
According to TIM, in the year 2025, there will be an estimated 100 million connected cars. And for Toyota, the challenge for connected cars is receiving and sending large amounts of data to and from the cloud.
Predictive maintenance based on IoT connectivity tools will enable vehicles to analyse and optimise without human intervention, predict failure in advance and deliver improvements of over 30% in maintenance uptime.
Automotive leaders believe that by 2025, vehicles will have cognitive capabilities to learn the behaviours of the driver, occupants, and environment to continually optimise. As the vehicle learns more, it will be able to expand its advice to other mobility services options.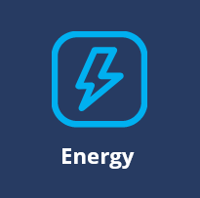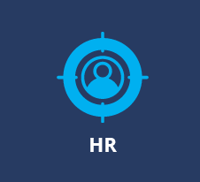 Other Industries
According to IDG, the top industries for digital-first business strategies are 95% in services, 93% in financial services, and 92% in healthcare.
Healthcare: Up to $250 billion of current US healthcare expenditure (20% of total expenditure) is available for virtualisation.
Healthcare: The use of telehealth has increased from 11% to 76% after the pandemic, according to McKinsey.
Manufacturing: In the manufacturing market, in 2020, digital transformation was valued at $263 billion. It is expected to reach $767 billion by 2026 and work at a growth rate of 19.48% over the forecast period 2021-2026, according to Mordor Intelligence.
Technology-Specific Statistics and Trends
In 2023, companies will continue to invest in technologies like artificial intelligence (AI), the Internet of Things (IoT), cloud computing, big data and analytics, blockchain, and more to optimise operations, minimise efforts, and boost efficiency.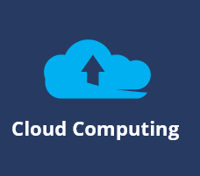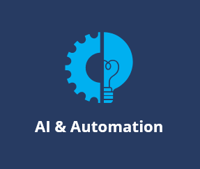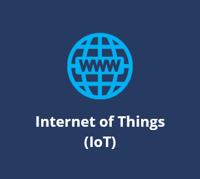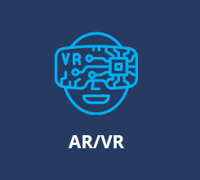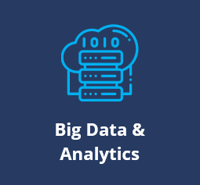 The Future of Digital Transformation
Digital technologies are already integral to most industries and show no signs of stopping. With that in mind, investing in new technologies like AI, big data, and cloud-based solutions is, in fact, investing in the future.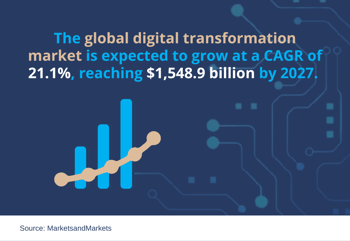 The global digital transformation market is expected to grow at a compound annual growth rate (CAGR) of 21.1% during 2022-2027, reaching $1,548.9 billion by 2027 from $594.5 billion in 2022. The main reasons driving the market expansion in the coming years are the rise in the usage of Big Data and other associated technologies, as well as the adoption and implementation of digital initiatives. The introduction of machine learning and artificial intelligence, the rapid development of mobile phones and applications, and the affordability of cloud-based digital transformation solutions are some more significant factors expected to drive market growth during the forecast period.
Digitally transformed enterprises accounted for $13.5 trillion of global nominal GDP in 2018, but in 2023 they are expected to account for $53.3 trillion, more than half of it. These are signals that a digital economy will soon dominate the global economy.
At least 90% of new enterprise apps will insert AI technology into their processes and products by 2025.
Platform-driven interactions are expected to enable approximately two-thirds of the $100 trillion value at stake from digitalisation by 2025.

68% of executives

believe that collaboration between people and AI will be key to the future of businesses.
Between 2020 and 2024, global investment in digital transformation will almost double.
The Tech Industry and Workforce in the Spotlight
Disruptive innovation and evolving skills requirements highlight the need for a digitally prepared and educated workforce. Investing in both technology and employees is the key to digital transformation success in any industry.
According to

Forbes

, 60% of G2000 companies will use AI or MI-enabled platforms to support the employee lifecycle, from onboarding to retirement.

By 2023,

70% of employees

in task-based jobs will use intelligence within digital workspaces to engage with clients or colleagues from anywhere and to drive productivity.

The

Bureau of Labour Statistics

predicts employment in IT will increase by 13% from 2020 to 2030. This is faster than the average for all other occupations.

41%

of organisations will have a new emphasis on communication and emerging technology skills for remote work, and 42% expect new efforts to upskill and reskill current employees.

Both the

World Economic Forum and McKinsey

report that organisations will have increased skills gaps, with employers now looking for workers with critical thinking, analytical and problem-solving abilities, plus adaptability, resilience, and self-management. McKinsey's survey found that 89% of global companies currently have or expect to have a skills gap.

Over the next three years, the global workforce can absorb around

149 million technology-oriented jobs

.

According to the European Commission, 90% of jobs are seen to require digital skills in the future.

Forrester

predicts human-centred tech will drive competitive advantage and a 3-5% increase in productivity by connecting the customer experience with the employee experience.

By 2023, AR and VR in corporate training are expected to total

$2.8 billion

.

Over three-quarters (

79%

) of organisations are pursuing initiatives to address gaps amid a tightening market for IT labour.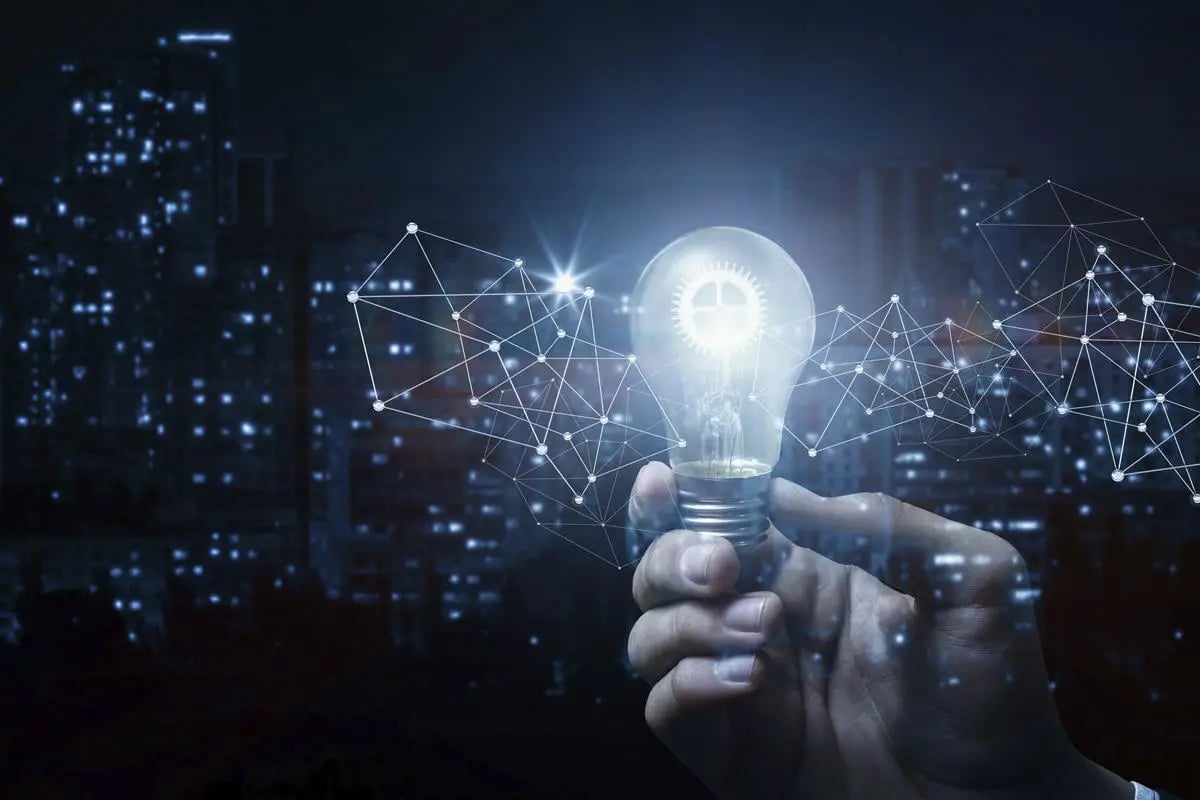 The Bottom Line
Digital transformation is set to change how we do business – and for the better. However, along with the opportunities come also some challenges businesses need to overcome to remain competitive in the global marketplace. Embracing the digital era is the first step to success. Organisations across sectors need to invest more in digital technologies, rely more on data-based strategies and adopt a customer-first mindset. By doing so, they can and will thrive.
Labour shortages and digital skills gaps are also major challenges that business and technology leaders need to face. But this is where we can step in. There are thousands of exceptional tech candidates on the market today who have the power to transform your business, and our tech recruitment specialists are up for the challenge of finding the best tech talent for your team.
Templeton holds a 27-year track record of recruiting thousands of I.T. professionals around the globe and a vast database filled with potential candidates that suit your needs. Find out more about our multi-award-winning recruitment services.
Don't miss out on our other market-specific digital transformation reports:
- Digital Transformation in Financial Services Market Report
- Digital Transformation in Energy Market Intelligence Report
- Digital Transformation in Consumer Goods Market Intel Report