Do you have a hard time finding the right candidate? Then, maybe you are just using the wrong recruitment model for your business.
The hiring world is changing at a rapid pace, and keeping up with all the new recruitment trends that have been accelerated by the recent different ways of working is not always an easy task.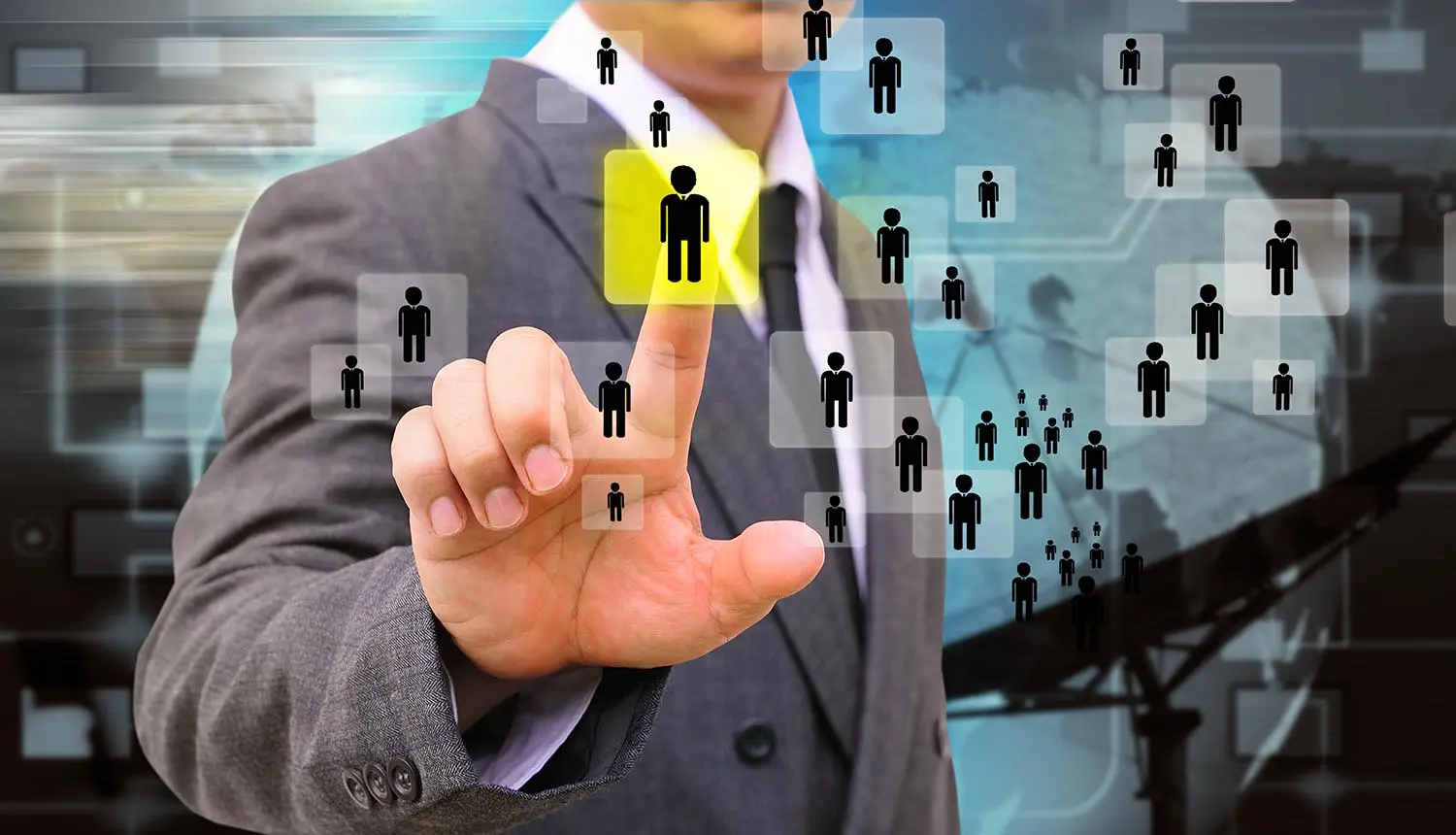 Whether you are an employer, a hiring manager, an HR leader, or a recruiter, you must have had your fair share of downfalls in the battle for top talent. Especially if you are entering that battle with the same wrong strategy every time.
Each organisation has unique needs, and each role exists to fulfil specific requirements. Therefore, following a one-size-fits-all approach for sourcing different people for different positions won't do you any good. For this reason, there are various recruitment models to choose from when hiring for your business. Knowing the right model to use each time can offer your organisation a competitive advantage.
Templeton holds a 26-year track record of recruiting thousands of IT professionals around the globe. Here, our tech recruitment specialists provide an overview of the available hiring options to help you decide which recruitment model is best for you and your organisation.
What Are the Different Types of Recruitment Models?
Not every job has the same requirements, and not every company has the same needs. This alone explains why there are many different types of recruitment models, but that is not the only reason. Each type has its own hiring tactics that will appeal to the candidates with the right skill sets and attribute to match the company's goals, needs, and culture.
Here are the different types of recruitment models organisations use to attract the best talent:
Contract Recruitment
Permanent Recruitment
Executive Search
Contract to Hire
Team Leasing
Statement of Work
Within the same company, various types of recruitment models can be used, depending on the role you are trying to fill and the level of expertise you will need to help you fulfil your organisation's potential.
When it comes to a company's workforce, there are always fluctuating needs. That is why contract recruitment is becoming increasingly popular for businesses across sectors, especially for short-term roles that require high levels of expertise.
What Is Contract Recruitment?
Contract recruitment is an excellent option for temporary and flexible staffing needs. It can provide expert support to businesses that need to fill short-term roles, cover permanent staff members or deal with workforce shortages. It's also ideal for positions that would be difficult to fill permanently.
Contractors can be extremely useful in handling intense volumes of work that are only expected to last a specific period of time. Usually, they will come in with the required skills to immediately hit the ground running, and they are comfortable with the fact that their role isn't indefinite - depending on the size of the project, this could be anything from three months to two years.
Contractors can be self-employed, source their own clients, or be employed through an umbrella company or a specialised recruitment agency. Whether employed or independent, contractors can work on one or multiple contracts at a time and with a variety of businesses. They may be contracted for a set number of hours, a certain time frame, or for the duration of a project.
How Does Contract Recruitment Work?
Contract recruitment involves several different steps. Like all other models, the employer must first recognise the organisation's needs and decide which positions are going to be filled by contractors. The second step is to determine what skills are required for each specific role. Then, the company may use its in-house recruiting team or partner with a professional recruitment agency to get the recruitment process rolling. This usually involves sourcing, screening, shortlisting and interviewing candidates.
Upon successful completion of a recruitment process, the employer will sign an agreement with the contractor for a defined period of time. Unlike permanent employment, the agreement is possible to be extended or terminated at short notice. Contractor payments can be handled internally or funnelled through the recruitment agency.
Pro Tip: If you want to source top talent, partner with a specialist recruitment agency. Experienced industry recruiters that understand your market can deliver excellent shortlists to secure the best candidate, whilst saving you time, money, and valuable recourses.
What Are the Benefits of Contract Recruitment?
When there is short-term work to be done, or expert skills are needed for a set period, using a contractor can offer great advantages, including:
Contractors are usually more experienced than other working groups, making them valuable assets that can quickly jump in and get started in a role.
Consequently, as a business, you have access to the skill set you need without a long-term commitment.
Contract recruitment is a more flexible approach to staffing projects and a great way to solve skills shortages.
It is also a cost-effective solution because, as a company, you don't need to provide benefits like insurance, vacation time, sick pay, or taxes.
Moreover, there are fewer costs associated with onboarding, training and professional development programmes when you hire a contractor with specific skills and expertise.
Finally, as a business, you have sole control over the type of work and the duration of a job or a project.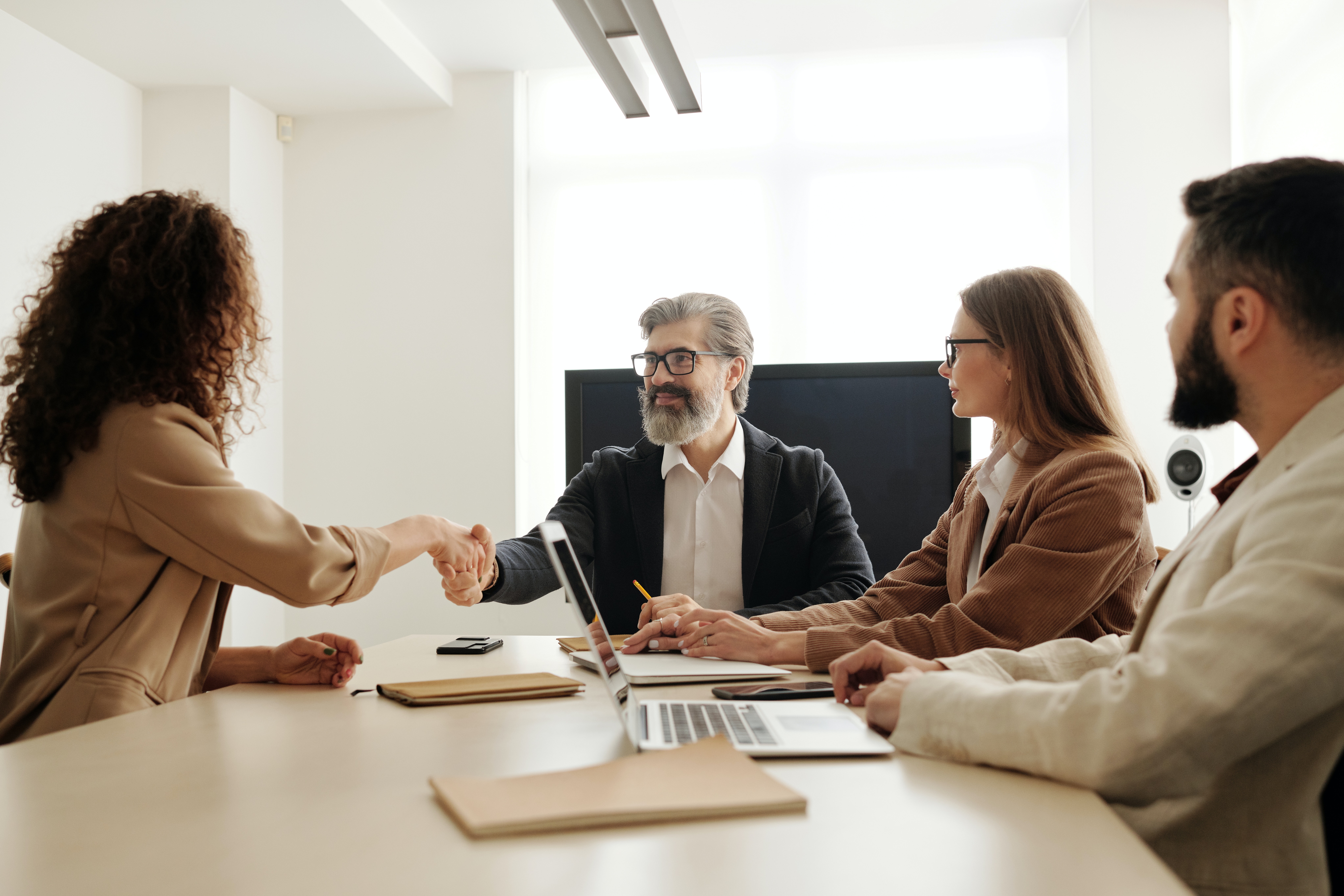 Permanent recruitment is about supporting your organisation in the long run. It involves hiring qualified people with the skills, talent, and experience to grow within the company and positively impact its success over time.
What Is Permanent Recruitment?
Permanent recruitment is the most common way of hiring. It involves hiring employees on a permanent agreement that is indefinite until either party breaks the contract. Usually, when you hire permanent staff, you intend to keep them for life, constantly building on the shared values that brought you together in the first place.
Permanent employees may work on a full-time or on part-time basis and receive payment directly from the employer they work for. The employer is also fully responsible for providing benefits to their perm staff, such as healthcare, paid time-off or sick leave. Benefits packages may differ depending on their status as full- or part-time employees.
How Does Permanent Recruitment Work?
While every company has different ways of working, the recruitment process typically follows the same steps: Identifying your recruitment needs, publishing job postings, evaluating CVs, shortlisting and interviewing the best candidates. Once through the interview process, the successful candidate will sign an indefinite contract based on an annual salary.
In the permanent recruitment field, there is typically strong competition for top talent. The best candidates might be considering different job offers, so you have to find them before other companies do. Thus, seeking assistance from a recruitment agency might be a smart move. This way, you can take advantage of their resources, such as access to a wider talent pool with diverse skill sets.
Find out about Diversity in Tech: Bridging the Diversity Employment Gap
What Are the Benefits of Permanent Recruitment?
Hiring permanent employees is the most reasonable option if you are looking for a loyal team with aligned skill sets within your organisation. Additional advantages of permanent recruitment include:
Stability and security for your employees translate into extra motivation for them to perform at their best and contribute to the company's success.
Moreover, permanent employees allow you to build a loyal and efficient team that is invested in the growth of your business.
Hiring talented employees permanently also means that you get to benefit from their skills and expertise for a long time.
By hiring permanently, as a company, you secure that you will have the skilled people you need available to support your business at all times.
Finally, with permanent employees, you set the standards. You get to train and mould them to meet your expectations and their role's requirements.


If you are looking to fill a key or a high-profile role, then you might want to consider executive recruitment. The same applies if the position is, particularly niche or requires specialised skills.
What Is Executive Search?
Executive search is a specialised recruitment model aimed at attracting highly skilled senior management candidates. C-suite and strategically important roles, such as CEO, CFO, COO, HRD, and CIO, are typically filled this way.
Executive search is quite different from recruiting junior talent. For filling junior- to senior-level roles within your organisation, contract and permanent recruitment will work just fine. However, C-level candidates are rarely available in the job market. This is why executive search exists – to find the perfect match for both the role and the company, whether the candidate is actively seeking a new job or not.
Also known as headhunting, this type of recruitment is distinguished for its proactive approach and does not rely on traditional ways of sourcing candidates.
How Does Executive Search Work?
Recruiting can be tricky, especially if you are looking for management or board-level staff. Thus, when wanting to find and secure top leadership talent, employers will usually partner with an executive search agency. These agencies typically operate within a particular sector and have extensive knowledge of the market. Moreover, they have access to board directors and senior executives across industries, which allows them to build large pools of top executive talent.
This is a particularly relationship-driven recruitment model: the executive search firm will work closely with you to understand your organisation's needs and requirements, as well as what you want from a candidate, both in terms of skills and character. Then, will often act on your company's behalf to identify and engage with prospective candidates.
Executive search recruiters usually work on a retained basis, meaning that they get paid an upfront fee before receiving additional payment once a successful placement is made. Also, it is not unusual to pay an executive search firm to carry out extensive market mappings for your business.
What Are the Benefits of Executive Search?
Finding the right candidate for the C-suite is an intense process for any industry. However, a specialised executive search firm can help you find market-leading and hard-to-find talent while providing additional benefits, like:
Acting on your behalf to identify and engage suitable senior executive talent who matches your business's requirements.
Mapping the market and benchmarking for particular skills, roles and salaries.
Seeking out people with the right mix of knowledge, skills and abilities to help you achieve your business goals.
Recruiting from a pool of passive candidates and finding the perfect match for both the job and the company - whether the candidate is actively looking for a new job or not.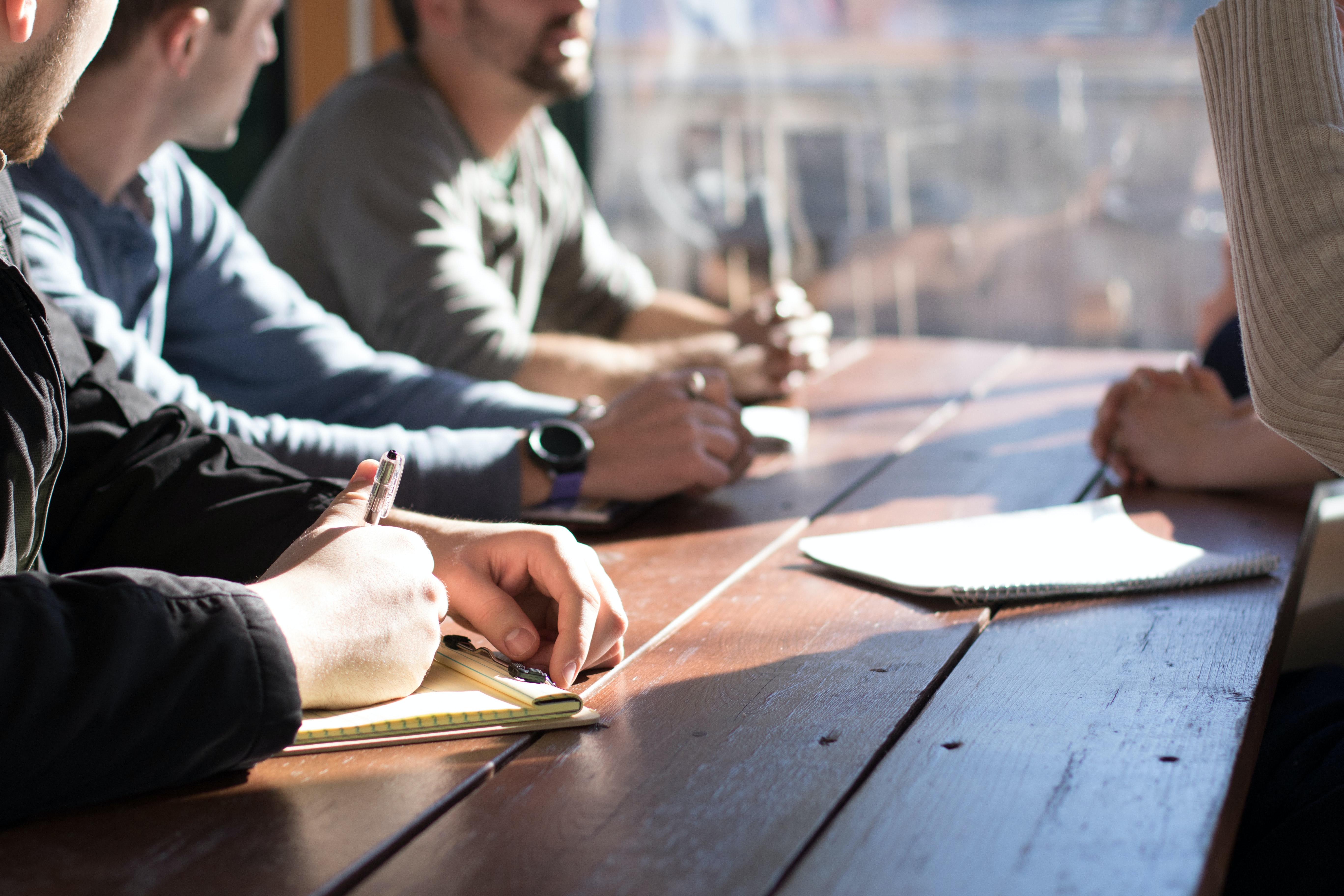 Interested in finding out How to Calculate Recruitment Costs?
The contract-to-hire recruitment model allows employers to enjoy the flexibility and scalability that contract staffing provides while also offering them the opportunity to convert contractors to full-time hires – if and when this meets their business's needs.
What Is Contract to Hire?
Contract to Hire is a short-term job placement that allows both employees and employers to determine whether they are a good match in terms of qualifications for a role and cultural fit with the company before they commit to a full-time, permanent position.
This recruitment model is often used by small businesses that want to grow but don't have the capability to hire full-time employees yet, and by companies that are bouncing back after an economic hardship.
In contract-to-hire agreements, the length of time a contractor will work for the employer is typically specified. At the end of this trial period, it is decided if the contractor will be converted to a full-time employee with benefits.
How Does Contract to Hire Work?
Contract-to-hire positions should not be confused with independent contractors who are self-employed. Contract-to-hire employees may be under contract to work for a company, but they are not on the company's payroll, as they are technically employed by the staffing agency that recruited them.
Most contract-to-hire jobs last between three months to a year. However, in positions where there is a specific agreement or project, the contract may last longer. This depends entirely on the type of role and the longevity of the project. By the end of the contract, the end-employer will have the opportunity to convert the contractor to a full-time employee, if that meets their company's needs at the time.
For filling contract-to-hire positions, you will need to leverage a recruitment agency. The agency will be responsible for handling most of the recruiting tasks, such as sourcing candidates, reviewing resumes and conducting the initial screenings, as well as for handling payments and administration tasks after a hire is made.
What Are the Benefits of Contract to Hire?
The biggest advantage businesses can leverage from the contract-to-hire model is the opportunity to ensure they have the right person in the right job before making any permanent commitments. However, there are many other reasons to hire someone on a contract-to-hire basis:
Gives you, as a business, the ability to hire on-demand.
This recruitment model can function as a type of extended trial period to help you avoid hiring errors, which can lead to wasting more valuable time and money.
Allows businesses to assess candidates' skills, as well as if they are a good fit for the company culture, before committing long-term.
Contract-to-hire positions offer more budget flexibility. Before bringing on an employee for full-time work and paying them a salary as well as benefits, employers have the time to get a budget in place while making sure they can maintain productivity.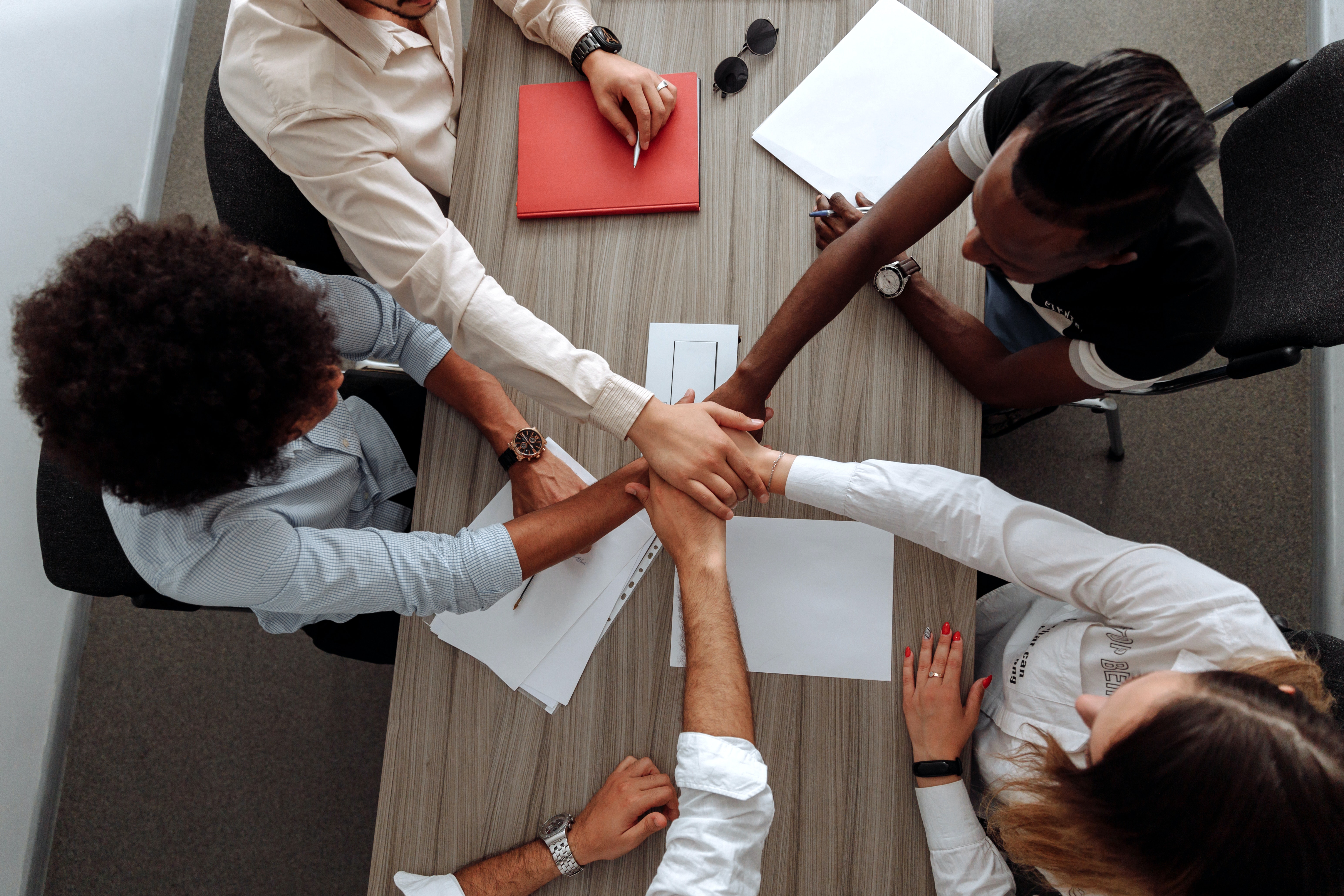 If you want to find staff with diverse skill sets for a specific project or task, you should consider team leasing – a hiring practice that is both time- and cost-efficient.
What Is Team Leasing?
At its essence, team leasing is outsourcing a ready-made team to complete a project within a specific period of time. This group of temporary employees will usually have different skill sets (e.g., a team of software engineers, UX and UI designers that specialise in developing apps). There is also body leasing, which presupposes looking for a single worker to fill a temporary role.
In both cases, a leasing agency is "renting" employees of different talents to another company for a definite period of time. The agency is also responsible for all the legal aspects and administrative tasks of this employment agreement, such as payroll and procurement.
This recruitment model allows companies to benefit from the professionalism and expertise of the agency supplying them with the specialists they need, while they waste no time in conducting complex and pricy recruitment processes.
How Does Team Leasing Work?
For the team leasing process to start, you first need to recognise that you need people with specific skill sets in your workforce. The next steps involve researching the countries with the largest pools of talent you need, assessing the local labour markets and selecting the provider that will help you offshore the leased employees.
With the team leasing model, you maintain critical managerial control over the projects completed by your leased staff, while the leasing agency is responsible for tasks such as payroll, taxes, benefits and administrative expenses. However, unlike the contract-to-hire model, leased specialists are permitted to work for you only for a defined period of time before returning to their staffing agency. Then, they can start working on another project, for a different employer.
What Are the Benefits of Team Leasing?
Here are some of the advantages of team leasing:
You get a complete, ready-made team of diverse talent, committed to the task from the very moment they are contracted.
You avoid a lot of HR and administrative work as the leasing company handles these details.
Your business benefits from constant team efficiency at all times, as the leased team is obliged to finish its tasks in the allotted time, regardless of the disposition of its members.
You save costs on the entire recruitment process. You don't have to make any expenses on hiring advertisements, background checks or interviews.
Employee health, insurance and other liabilities are also the responsibility of the leasing company.
You retain full control of the project, even if it means

adjusting your

outsourced

team by either expanding or reducing it

.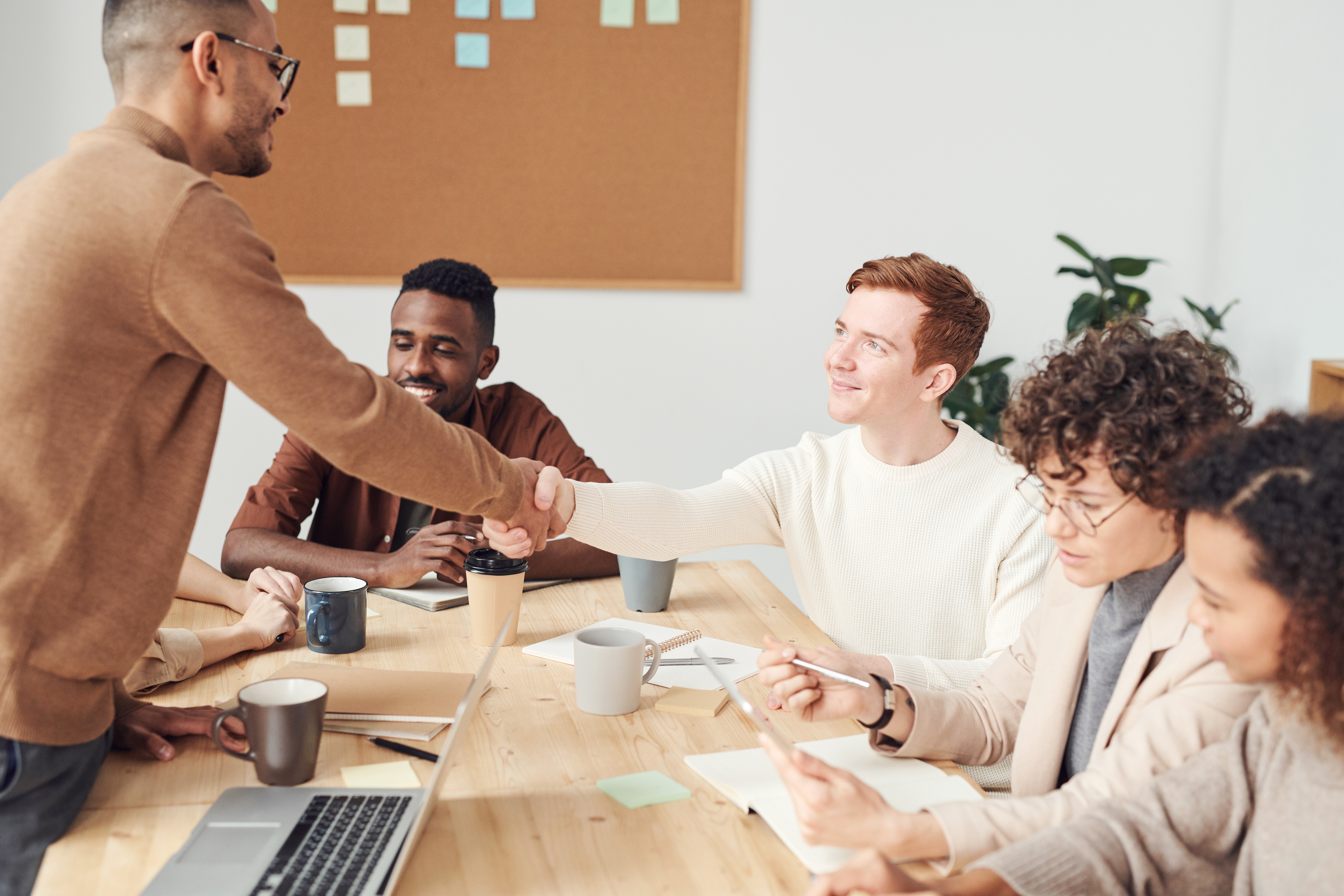 Find out How to Reduce Recruitment Costs
Statement of Work is designed to provide assurances that the work completed under this contract was produced to a certain standard or quality. This fact has made them really popular with employers; however, it comes at a premium cost.
What Is Statement of Work?
Statement of Work (SOW) is a form of contract between a staffing provider and a company that agrees to pay a contract employee based upon the achievement of pre-determined project outcomes. Most often, these outcomes are shaped by project waypoints (or "milestones").
The Statement-of-Work model offers flexibility to employers who want to utilise temporary workers with specific expertise to perform particular tasks or projects. Through this alternative method of obtaining workforce resources, organisations can tailor their resourcing needs and source best-fit, value-for-money candidates from a broad market of talent.
Statement of Work: How Does It Work?
Statement of work offers an alternative to conventional recruitment models: Instead of supplying resources on an hourly basis, Statement of Work provides fixed costs for achieving a specific and prearranged set of milestones and deliverables.
Originally, Statement-of-Work services were provided by professional services companies that employed a permanent team of experts and paid them a salary, even when they were not working on a billable assignment. However, in recent years, and particularly in the IT sector, large recruitment agencies have begun to provide contractors as well for Statement-to-Work agreements.
What Are the Benefits of Statement of Work?
Statement of Work contracts are growing in popularity as they offer several advantages for employers:
They allow employers to pay for results rather than hours worked.
Companies can hire specific skills for each project or activity they need to complete.
By using workers on a Statement-of-Work contract, businesses can get their work done faster, with no employment risks.
Which Is the Right Recruitment Model for You?
Ultimately, there is no recruitment model better than another. Each model comes with its own advantages and disadvantages, has distinctive specifications and serves different needs, depending on the resources, skill sets, and level of flexibility required by your business at different times.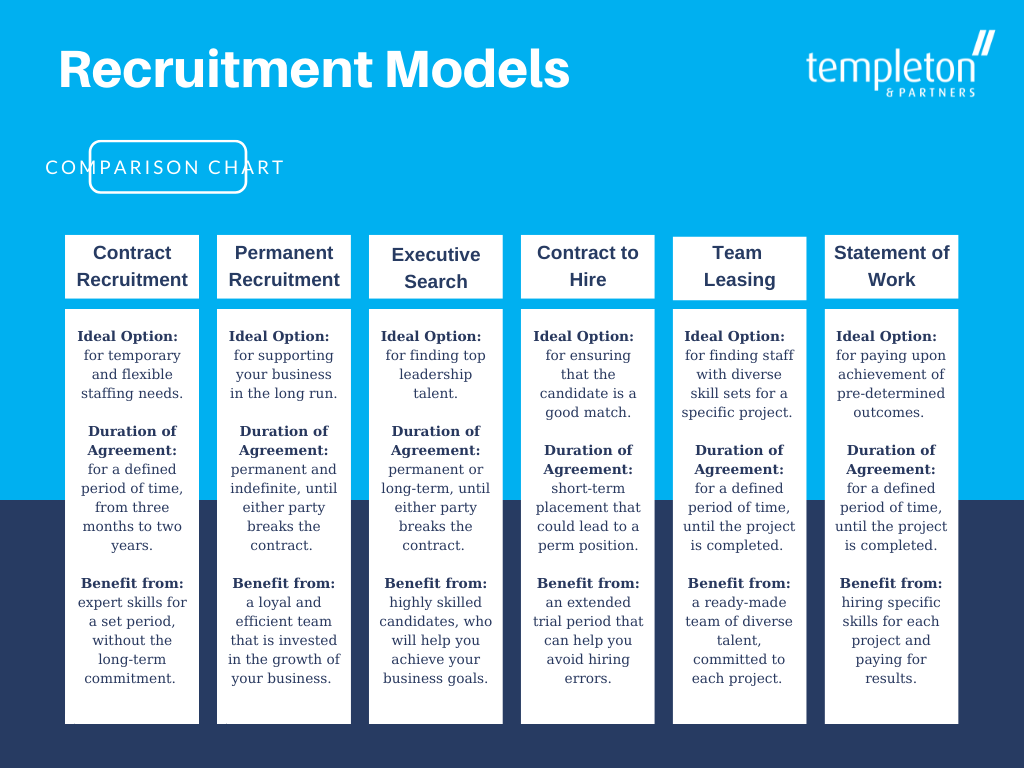 As an employer, you should always be willing to explore alternative recruitment models, in some cases reforming your existing hiring strategy to open up the available talent pool that you attract to your organisation.
Let's Find the Best Talent for Your Company
Have you decided that contract recruitment is right for your business, or need additional guidance to reach a conclusion?
Templeton has over 26 years of experience recruiting thousands of skilled IT professionals across 40 countries. Find out more about our award-winning IT recruitment services.
Wondering how to attract and retain top talent? Find out the Top 5 Hiring Trends for 2022: How HR Leaders Should Adapt