We are delighted to announce that Templeton and Partners have won three titles at three different Awards ceremonies in the past few weeks.
Our latest Award wins include:
Export Champion of the Year – Templeton received the winning title at this year's Growing Business Awards
Business Person of the Year – Our Founder and CEO Nadeem Ahmad was recognised at the SME National Business Awards
Business Leader of the Year – The Recruitment & Employment Confederation recognised Nadeem at the staffing industry's 2021 REC Awards.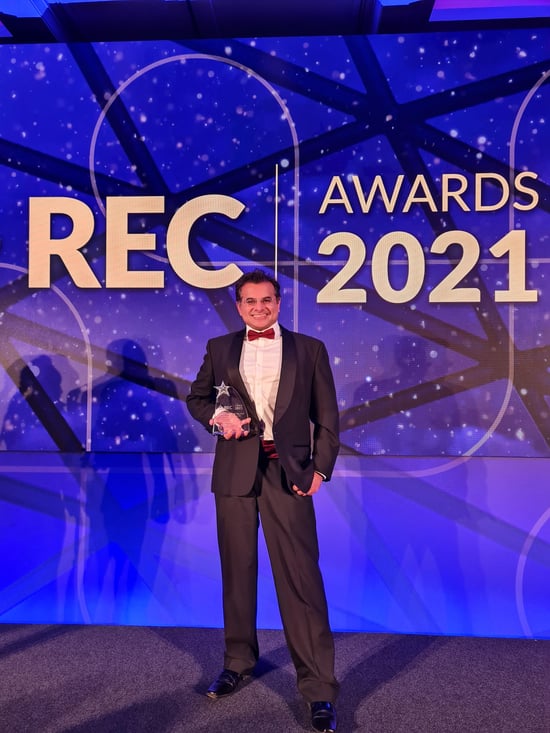 International Recruitment Services
Unlike many other recruiters – including most of the 40,000 staffing agencies registered in the UK alone – we're a truly global recruitment agency. We work across 40 countries and expand exactly where our clients need us to find new tech and leadership skills. Our team are 70% international and we speak over 25 languages, meaning we can find, connect with and support diverse candidates in their local environment and first language wherever they are in the world.
Despite the coronavirus pandemic, we helped 20% more tech professionals into jobs in 2020 than we did in 2019. In 2021, we opened new offices in Paris, Warsaw, Bangalore and New York, and we are already driving expansion plans across Europe for 2022.
Diverse, Inclusive and Supportive Leadership
Since starting Templeton 26 years ago, our founder and CEO Nadeem has created the diverse, international and successful company he dreamed of. Templeton are BAME-led, like only 5% of UK SMEs, majority female (very rare in recruitment) and 80% diverse. Nadeem has led and supported our fast-growing team to reach diverse candidates across the world, provide the best client and candidate services, and achieve their career ambitions.
By adapting services to reach customers online and providing bespoke services for our clients and candidates, Nadeem ensured Templeton retained employee base, revenue and profit throughout Covid-19, and continued to expand in the UK and globally. Our long-term partnerships, many of which span 15 years and one which reaches over 23 years, include household names such as a global energy provider, a large multinational tech business and the world's largest healthcare company.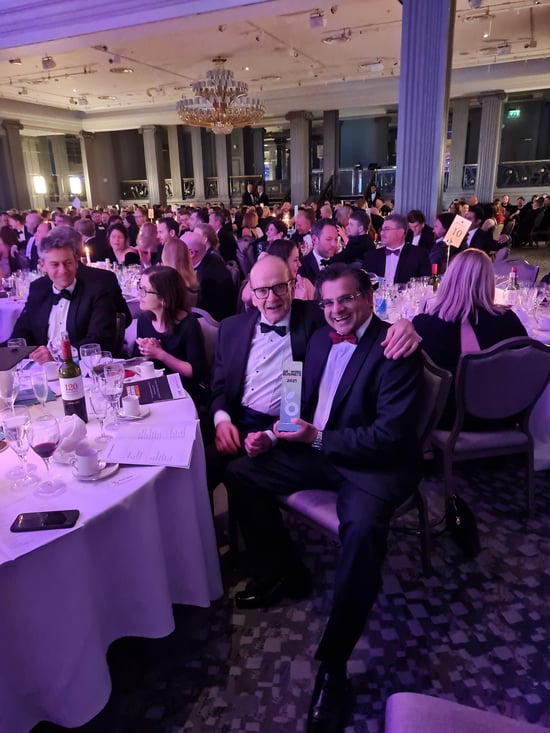 Award-Winning Tech Recruitment Services
We are proud and thankful for a year in which we have received 11 Awards, including:
Global Business Excellence Award – In this Awards programme that rewards world-class customer services and employee workplaces, Templeton received the accolade of Outstanding Business
2 TITAN Business Awards – In the programme that highlights organisations that are breaking boundaries and advocating for global positive change, Templeton were awarded the titles of Best International Expansion and Best Digital Transformation
3 Best Business Awards – For this programme which recognises excellence across industries and sectors, Templeton were named winners in the Best Customer Focus, Best Innovation and Outstanding Entrepreneur categories.
We want to extend our gratitude to the clients and candidates with whom we have worked this year. The Templeton team are looking forward to further supporting businesses and tech professionals, and driving diversity and inclusion across industries, in 2022.
Build Your Best-in-Class Tech Team
We've found over 12,000 skilled tech professionals for companies across 40 countries – find out more about our international IT recruitment services.
68% of leaders are struggling to recruit diverse applicants – see which D&I initiatives are actually working.