We are delighted to announce that Templeton and Partners have been recognised for three Awards in two different Awards programmes in March 2022.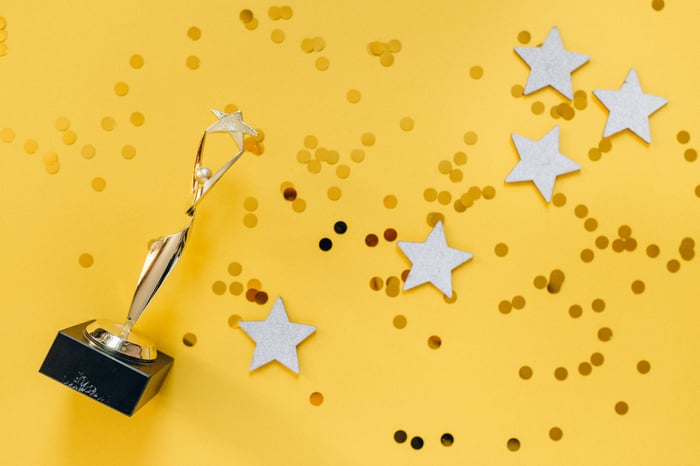 Award-Winning Staffing Services
Templeton's team of international recruitment specialists were recognised for the following awards:
Customer Service and Business Development Awards – Stevie International Business Programme
Templeton were recognised in two categories of this international programme. The Stevies reward companies who have changed the game from the industry norm with genuine innovation, dedication and international success.
Templeton were joined by a host of world-renowned and leading global brands across sectors. Other Stevie award winners included:
Allianz
Carrefour
DHL
HP
IBM
Mailchimp
Microsoft
Vodafone
Warner Bros.
To get global reach in the tech age, companies need specialist global teams in multiple tech hubs. Our international team representing many cultures are vital to accessing and engaging diverse talent across the globe. Templeton work across 40 countries, 70% of our staff originate from abroad, and we speak 25 languages, empowering us to deliver the best skills across the world.
We build new offices and recruit new tech teams for our customers wherever they expand. We legally incorporate and obtain recruitment licenses for every territory, partnering local suppliers to ensure ethical recruitment and legal compliance throughout the recruitment process. In 2021 we doubled our existing global office presence of London, Amsterdam, Zurich and Frankfurt by opening new offices in Paris, Warsaw, Bangalore and New York. Our rapid global expansion underpinned by 25 years' international recruitment experience secures our ability to deliver the highest quality customer services, efficiently and effectively, for every client in every location.
By recruiting the tech specialists who lead digital transformation in global Banking, Retail, Pharmaceuticals, Consumer, Transport and Energy companies across the world, we help businesses become more efficient, effective and sustainable.
Diversity & Inclusion Award – British Quality Foundation
The category of Excellence in Equality, Diversity and Inclusion recognises businesses focused on helping people in today's society achieve their goals, hopes, dreams and ambitions. Finalists were judged on their commitment to creating a positive, welcoming and supportive environment where everyone can be their whole and best self and achieve their full potential.
Templeton were amongst a list of BQF Finalists from across the UK and the world, including large global, specialist and market-leading names such as:
AstraZeneca
BT
Chevron
Standard Chartered
TATA
The NHS.
Templeton were named winners in this category due to our true passion and commitment to placing diversity, equality and inclusion at the heart of our business model and everything that we do. We are founded and led by a CEO with an ethnic minority background, Nadeem Ahmad, who set out to create an inclusive working environment in the typically white and male-dominated industry of recruitment. In 2022, Templeton is 65% female, 30% BAME (Black, Asian and Minority Ethnic), 20% LGBT (Lesbian, Gay, Bisexual and Transgender) and 80% diverse overall, as well as representing over 20 nationalities.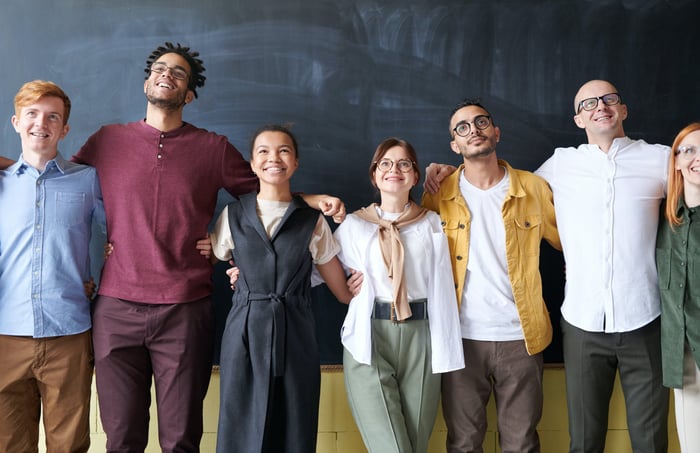 As a diverse and inclusive team, we strive to provide an excellent place to work through a number of initiatives including:
Diversity Advisory Council – The Council gives a voice to and involves our employees directly in our vision, strategy and internal changes. The Council are equipped with dedicated time to meet and regular access to management. The Council create campaigns, raise awareness of D&I (Diversity & Inclusion) initiatives internally and externally, and support and connect colleagues.
Colleague Training – Our D&I Champions lead interactive internal training sessions on their own experiences as diverse people and invite questions on their identity and experience to raise awareness and break down barriers
Anonymous Reporting Tool – Employees can anonymously report any instances of discrimination or difficult situations (on behalf of themselves, colleagues, candidates or clients) to ensure all voices are heard and any discrimination acted upon immediately
Celebrations – Fun activities that celebrate our variety of cultures, languages and backgrounds and help us learn more about our team and D&I across the world, promotion of awareness days and knowledge sharing around international history.
Discover more about the experiences of Templeton employees.
Even in 2021, only 5% of UK SMEs are BAME-led and 2% of FTSE 250 CEOs are female. The tech sector suffers a severe lack of diverse IT professionals: in the UK only 19% of tech specialists are female, and in Europe just 17%. Fewer BAME IT specialists reach manager levels than their white peers despite often having achieved higher levels of relevant education and qualification.
Our diverse team have the first-hand experiences, knowledge and language fluencies to reach, engage and closely support diverse candidates across locations and skill sets. Our recruiters are uniquely placed to help candidates succeed through the recruitment process and help clients build diverse recruitment strategies to make tech and business more diverse, one leader at a time.
We would like to thank our clients, candidates and team for their partnership and dedication and extend our gratitude to the judges and organisers of the Stevie and BQF Awards for their recognition.
Quality Recruitment Partner & Best Place to Work
Templeton have sourced thousands of tech specialists for some of the world's largest companies across 40 countries. Find out more about our diverse tech recruitment services.
Looking for an exciting new step in your recruitment career? Want to work for an agency that truly values, cares about and invests in its recruiters? Find out more about working at Templeton.