We are delighted to announce that Templeton & Partners have been named Finalists in the TIARA recruitment industry awards.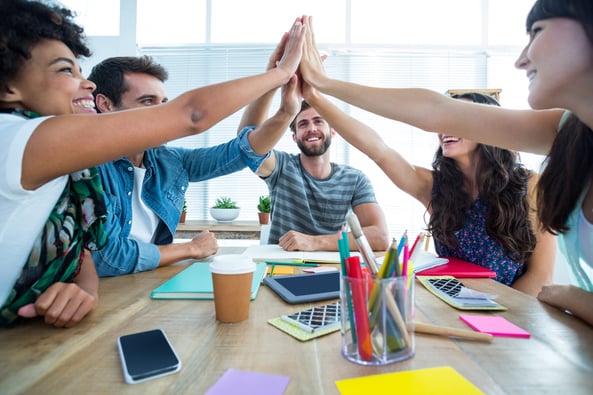 Run by Talint Partners, the Talint International Annual Recruitment Awards (TIARAs) set a new standard of excellence for the staffing industry. The Awards recognise agencies that prioritise client service and candidate care, demonstrate new levels of innovation and provide great places to work.
Templeton are shortlisted in two categories of the 2021 Awards programme:
Diversity & Inclusion
International Recruitment Company of the Year.
Diverse & Inclusive Recruitment
This TIARA category recognises staffing agencies that actively promote diversity, inclusion and equity for all employees, clients and candidates.
Whilst D&I has increasingly risen to the top of the business agenda in recent years, Templeton have been diverse and inclusive at our core since 1996. We are:
BAME-Led – Even in 2021, only 5% of UK SMEs are led by Managing Directors and Chief Executive Officers of ethnic minority background. Our Founder and MD Nadeem Ahmad created Templeton to help tech become more inclusive
Majority Female – In the male-dominated recruitment industry, our team is 65% women, and the majority of our leadership is female
International & Multicultural – 70% of our team originate from outside the UK.
Tech teams are suffering a severe lack of diverse talent. In the UK, only 19% of IT professionals are female, and in Europe on average only 17% are female. Globally, IT specialists of ethnic minority background are significantly underrepresented at manager and Director level, despite often having more qualifications and more experience than their white peers.
We are committed to helping tech departments and companies across industries offer greater opportunity to all regardless of background, and become more representative of the communities they serve.
International Recruitment Company of the Year
This category recognises agencies who have demonstrated sustainable growth in international revenue, profit, headcount and customer base.
Templeton are international at our heart:
We work in 40 countries across four continents
70% of our team originate from outside the UK
We speak over 20 languages collectively
Our five global offices are located in the UK, Germany, the Netherlands, Switzerland and Poland
Our candidate network spans 350,000 skilled professionals based across the globe.
Our global experience and local knowledge of languages, culture, market needs and compliance helps us provide a bespoke service for every client and candidate.
Recruitment Industry Recognition
In 2021, Templeton have received multiple accolades to recognise our business growth and international expansion:
Global Business Excellence Awards – In April 2021 we receive the Global Business Excellence Award in the category of Outstanding Business
Best Business Awards – In June 2021 we received three Best Business Awards in the categories of Best Innovation, Best Customer Focus and Outstanding Entrepreneur on behalf of our MD Nadeem
UK Business Awards – In June we were also named Finalists in four categories of the UK Business Awards: Best Customer Experience, Best Customer Service, Best Professional & Financial Services Company and Leader of the Year.
The winners for each TIARA Awards category will be announced at the Awards ceremony in London on 20th October 2021. We wish good luck to all Finalists and look forward to the event.
Looking for Recruitment Services?
Templeton have 25 years' experience finding tech talent for global businesses – here's how we could help you.
Here are 6 Ways CIOs are Preparing for the Future of Work.