Our Head of Netherlands Recruitment reveals what it's like to be a recruiter working in the fast-paced tech market, and the challenges, opportunities and best experiences of an IT recruitment career.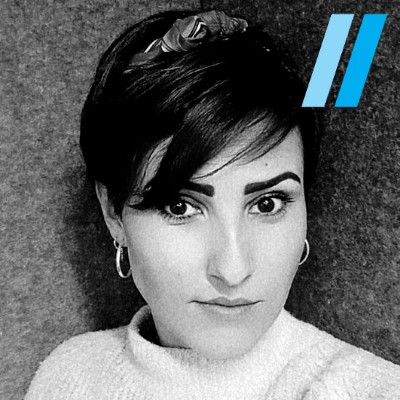 A Q&A on Recruitment Careers in the Netherlands with Templeton's Caroline Rademaker
Q1. Hi Caroline, thanks for taking the time to chat today, firstly tell us about why you chose technology-focused recruitment.
I actually love technology it fascinates me how fast it is evolving and what it can help people and businesses achieve! I firmly believe Digital Transformation is the future of all business, much like the well-documented technology evolution. Without the fluid, constant motion and change brought about by technology, I think most business models would remain stagnant. I am therefore delighted to have the unique opportunity to help influence change through technology-focused staffing solutions throughout the Netherlands with Templeton and Partners.
Q2. What are your favourite parts of being involved in placing talented technology professionals into your clients?
I have so many favourite parts of being involved with placing talented technology people into clients; it is hard to pin down just a few! For me, it is all about positive outcomes. How much our job opportunities throughout the Netherlands help my technology candidates in their personal and professional lives. For my clients, how much of an impact does providing the very best IT talent make on their outcomes and bottom line? In addition, the positive impact the tech talent we place with clients throughout the Netherlands has on digital projects makes a real difference.
Q3. Which technologies excite you the most, and why?
Artificial Intelligence (AI) is up there for me, as it is ever-evolving. What was exciting and new in AI last year is sure to have evolved dramatically two to three months down the line. I am now reading articles about practical AI and, actually, how much AI is in our everyday lives without us being aware of it – from vehicle registration recognition to self-driving cars. Data also excites me! For me, quality data is the force to driving the performance and success of most technology solutions. Cyber security is fascinating also with its fast pace of change to reach the ultimate goal of 360-degree enterprise security, sustained by an armoury of innovative tools designed with a unique set of security objectives!
Q4. What are your thoughts on the Dutch technology employment landscape?
The Dutch tech community is unparalleled when it comes to creating innovative solutions to new challenges and has resulted in companies being able to pivot their offering extremely quickly, which equals continued growth!
I think the Dutch technology landscape continues to be a vibrant, developing, innovative landscape, with substantial growth areas in E-Commerce, fintech and payments. I am proud that we are trusted advisors to our clients and technology candidates alike, which means we are on top of everything that significantly affects the Dutch labour market, including recent times Brexit, employment law changes and the global Covid-19 pandemic.
We apply our values of respect, transparency, reliability, pro-activity, and teamwork into how we work with our clients and candidates, which works very well in further cementing our relationships throughout the Netherlands. In addition, we deliver the latest updates through channels such as our Templeton Talks Tech Webinars presented by senior industry leaders in IT; and LinkedIn Groups dedicated to jobs and updates throughout the Netherlands, which you
can join here.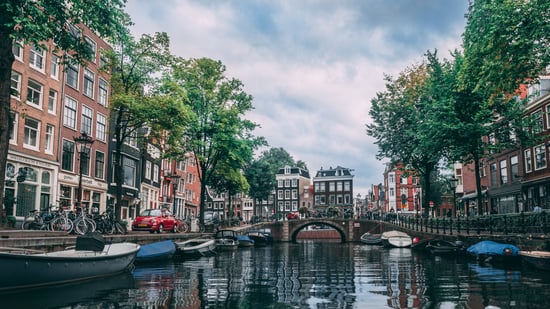 Q5. Describe your teammates in three words
We are a close-knit team with common goals. We want to be successful and have fun doing so! Ultimately I would say ambitious, specialist and proactive.
Q6. Do you live by any maxim, if so what is it?
There is one standout maxim I try to live by, which is 'Don't give up until all possibilities are exhausted!'
Reasons to Choose a Career in Recruitment
Q7. Who have been your mentors to date?
My father is one of my mentors who, as a successful entrepreneur, has shown me from a very young age how to be self-motivated, focused and determined. He owns high-profile brands in the Netherlands, including a marketing firm specialising in commercial digital production on various mediums, including television.
I would also like to add Nadeem Ahmad, our CEO, and Mike Beresford, our Group Commercial Director, as my mentors in recruitment to date. They have given me the freedom to implement my vision, supported by their expertise every step of the way; I could not ask for more to ensure our Dutch team is as successful as it can be!
Q8. What has been your most challenging professional scenario to date, and how did you overcome it?
I have been involved in a few scenarios where transparency, honesty and a bit of creativity to turn solutions around have turned relationships into long-lasting ones for us. For example, one of our Dutch banking clients was struggling with making its key cyber-security a success, they were missing deadlines, and budgets were slipping. We worked with senior stakeholders and helped them identify gaps that were less obvious, and provided specialist industry talents such as project planning and project mapping experts, as well as cyber security consultants, which helped turn their project around to a significant ROI.
Q9. What do you think are the three unique specialisms of the Templeton team as a whole?


Apart from the fact that Templeton and Partners is turning 25 years old this year, which I think is unique for technology-focused staffing firms as IT moves so fast! You can imagine how much change the Templeton team has experienced in terms of technology! This, I think, combined with an almost unparalleled in-depth market knowledge, supported with a truly global presence, having worked in over 40 countries throughout the world, and the ability to build long-lasting relationships with clients and candidate communities alike, makes Templeton unique and special to me!
Q10. Lastly, what is next for the Templeton and Partners BV team?
More growth! We are making big, exciting strides building from our success to date by hiring, expanding, and generating long-lasting relationships with the very best technology candidates and multi-national clients throughout the Netherlands!
Find Your Next IT Job in the Netherlands