The last day of October marks the end of Black History Month in the UK. This annual celebration aims to promote the contributions and achievements of those with African or Caribbean heritage to British society.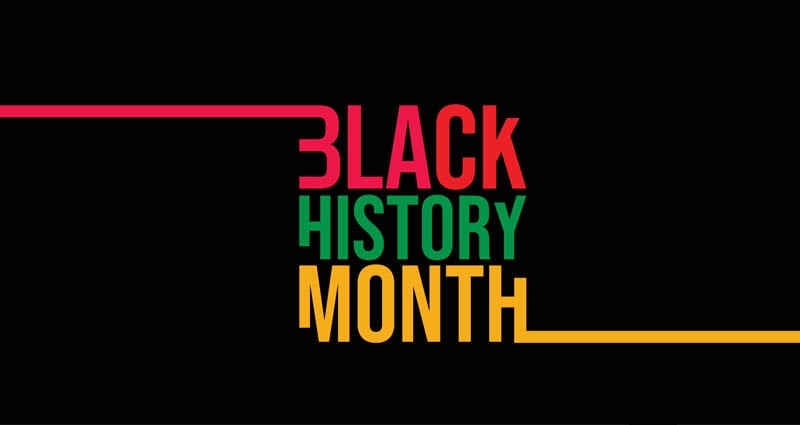 The whole month is dedicated to sharing, celebrating, and understanding the impact of black heritage and culture. Most importantly, Black History Month is an opportunity for us all to learn more about the effects of racism in all communities and how to challenge negative stereotypes.
By understanding the past barriers to the progress of marginalised individuals – particularly people of colour, we become more aware of the systems that still practice discrimination and produce disparate outcomes in society today. Knowing Black History helps us also recognise that the effects of these systems of racism and oppression extend far beyond the black communities and other marginalised or minority groups – they hurt us all.
That's why, here at Templeton, we believe that celebrating Black History is not just an acknowledgement of the past. It is rather an opportunity to celebrate diversity and a commitment to building a better and more inclusive future for all – in recruitment and beyond.
Black History Month: The Origins and Story Behind It
In recent years we have witnessed a slow but steady shift in how society approaches diversity. Undoubtedly, there has been a greater focus on D&I issues and more acceptance and respect for what makes us different and unique. Evidence of this is the emergence of numerous movements supporting oppressed communities and minorities, such as the #BlackLivesMatter movement.
However, this change didn't occur overnight and definitely not without hardships and sacrifice. Neither there's such thing as an invisible force of history that pushes the tides towards a more diverse, equitable, and inclusive future. Nothing society has achieved so far on DEI issues would have been possible without the determination, strength and spirit of those who recognised the need for a world that reflects their lived experiences and fought for it.
Historically, Black people (a term generally used to define people of African and Caribbean origin) have an impressive record of conquering hardships and overcoming obstacles in various aspects of life. And it is not hard to find such examples in the long history of the UK of Black people making significant contributions to British society.
Black History Month was created to focus attention on these very – often neglected – accomplishments and honour the legacy of Black people across British history – from activists and civil rights pioneers to leaders in industry, politics, science, culture and more, such as Ignatius Sancho, Olaudah Equiano, John Edmonstone, Sir Learie Constantine, Stuart Hall and Paul Stephenson.
First brought to the UK in the 1980s, Black History Month was initially introduced to the country by a Ghanaian activist and member of the Greater London Council, Akyaaba Addai Sebo. Addai-Sebo fled political persecution and sought refuge in the UK during Jerry John Rawlings' regime in 1984. In an interview, he said that leaving Ghana during that time meant he was "absorbed in community activism right on my arrival. I was stirred up in the mid-1980s by the identity crisis that Black children faced. A crisis of identity faced us squarely despite the Race Awareness campaigns of the Greater London Council and the Inner London Education Authority. More had to be done, so I conceived an annual celebration of the contributions of Africa, Africans, and people of African descent to world civilisation."
Black History Month has been celebrated annually in the UK ever since, with more and more people coming together every year not only to acknowledge and appreciate Black people's contributions to society but also to make society a more equal and appreciative place.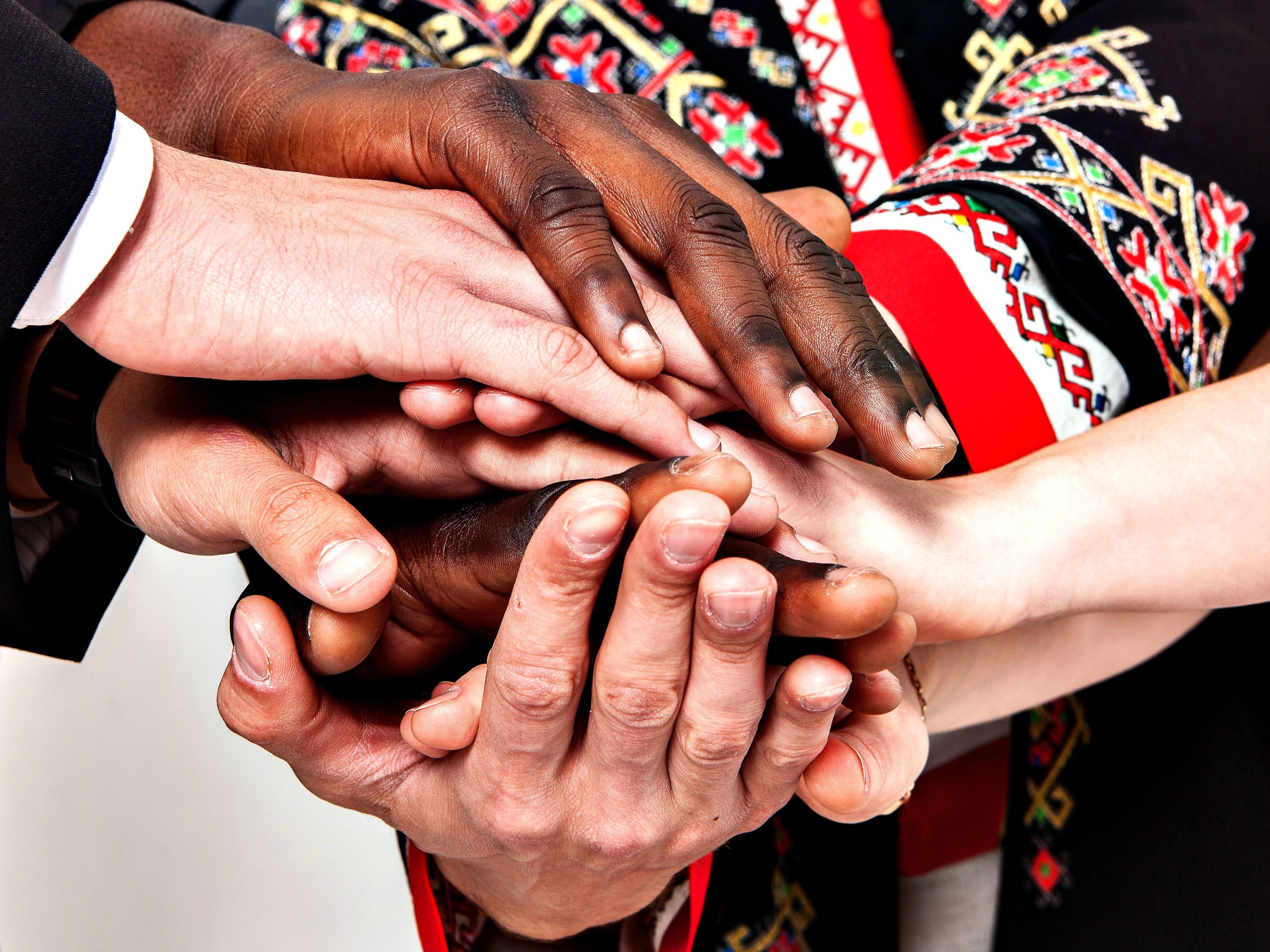 UK Black History Month vs US Black History Month
The UK Black History Month originated from the US Black History Month (also known as African American History Month), which "is an annual celebration of African American achievements and an opportunity to recognise their central role in American history." US Black History Month is celebrated every February.
Although they share similar mission statements, these two months aren't the same and shouldn't be viewed as such. Black people born and raised in Britain have very different experiences from African Americans. However, these differences are often ignored and sometimes even entirely excluded from conversations about the Black experience throughout the African Diaspora.
Why Is Black History Month Important?
For people from other races, the month-long celebration for Black History Month offers an opportunity to reimagine a more equal and inclusive future. However, for most Black people, October is another reminder that the stories of racism and discrimination didn't die with the past.
Such statistics emphasise the importance of Black History Month, as the event brings to light how Black people are not only uncredited in history books but also undervalued in school, the workplace and society in general.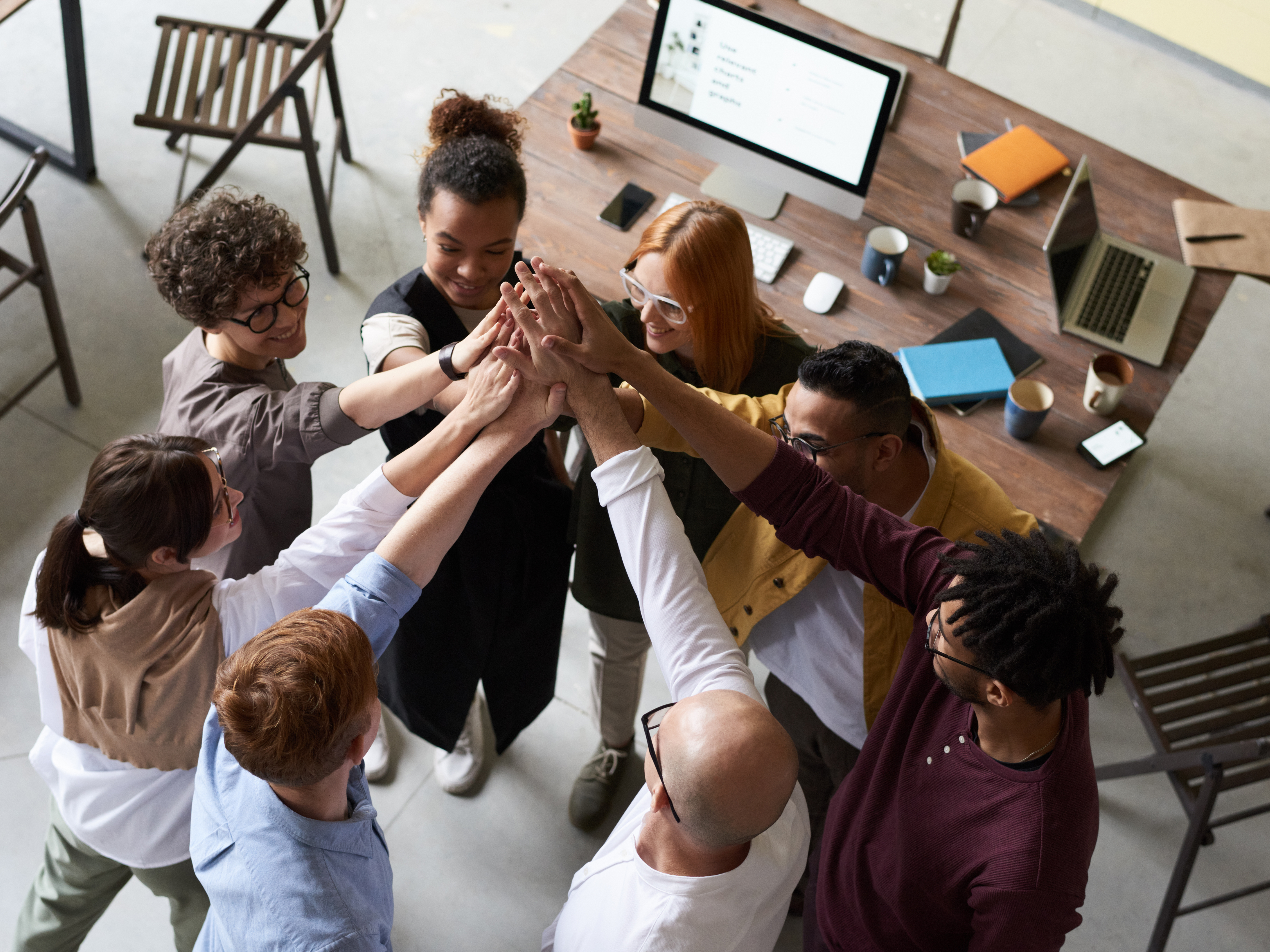 Don't miss out on Black History Month: Reflections from Our Recruitment Consultant.
Black History is Everyone's History
Black history should be acknowledged and celebrated not just in October but all year round, as a continued engagement with history that helps us give context to our present. And Black history goes far beyond stories of racism and slavery.
We should take the opportunity to spotlight Black achievements, learn more about Black culture and heritage and talk with our Black colleagues and friends about their present challenges throughout the year. This way, we can better understand and appreciate each other – the first and most critical step to eradicating discrimination and encouraging racial equality.
Here is why we should all celebrate Black History Month, regardless of our own heritage:
1. Provides an Opportunity to Celebrate Diversity
Black History Month goes beyond recognising the achievements of Black people in society, both in the UK and worldwide. It publicly honours these men and women, and their stories make us realise how much these people have impacted our lives – how we would not be the same if they didn't take risks and accomplish amazing things.
Moreover, celebrating Black History Month makes us realise that we are all diverse in some way, but we all have something unique to contribute to the world. This way, we're conveying the idea that diversity is beautiful and worth celebrating.
Black History Month also provides a significant opportunity to reflect on inclusion, reinforce our commitment to diversity, equity and inclusion and forge a future of harmony and belonging for all.
2. Unites People
The celebration of diversity and recognition of its beauty brings us together. And by doing so, we gain a greater understanding of the connections between people from different cultures and backgrounds.
In such celebrations of people and cultures from around the world, we all put aside our opinions and differences to commemorate our shared history and take joy in each other's success. In Black History Month celebrations, for example, we see people from different walks of life come together and enjoy the fruits of their achievements in all areas of life.
When we celebrate one another, we realise how our differences can bring us together rather than tear us apart. This is how celebrating special months or days can change the world for the better.
3. Teaches Us History Is Not Limited to Textbooks
"History is always written by the winners," said Napoleon Bonaparte. When two cultures or races clash, the winner writes the history books – books that glorify those that imposed and often leave out the other side. The very books which are taught in schools.
Unlike history textbooks, human history is replete with examples, regardless of era, political systems and geographical location, of lesser-known figures that have accomplished incredible things. So, rather than just relying on history books, we can celebrate special months like Black History Month that give us the opportunity to learn about other historical figures who have shaped our lives and our world.
The history of the Black community and culture is rich and diverse. It is a history of labour, civil rights, and continued fights for social, economic, and political equality. But it is also a history of art and literature, science, culture and many more.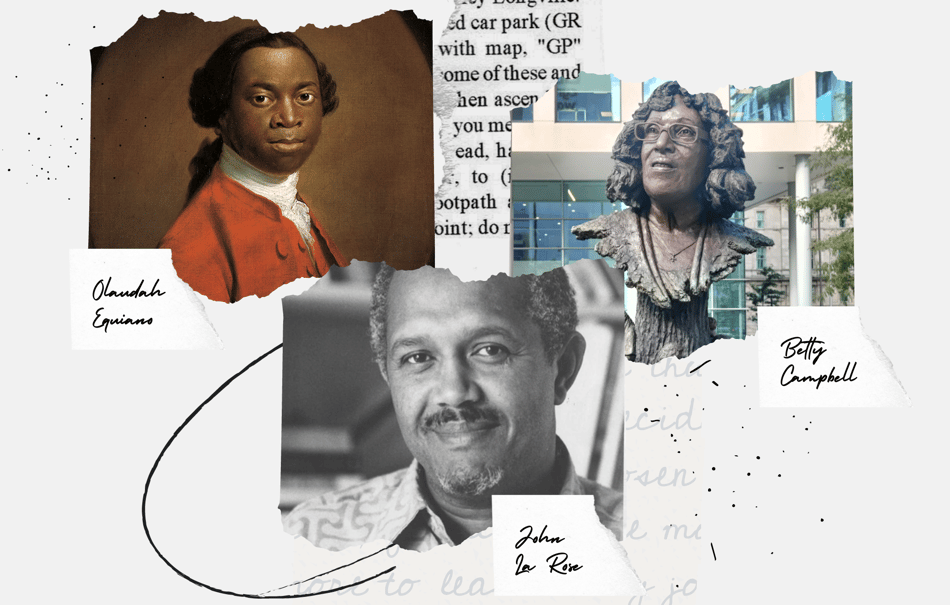 Olaudah Equiano – Abolitionist / Writer (1745-1797)
Olaudah Equiano was born in Nigeria in 1745. He was enslaved as a child and was later sold to a ship's captain in London. Equiano spent most of his life at sea, which allowed him to witness how slavery functioned in different parts of the world. By the time he earned enough money to buy his freedom in 1766, he had become a committed abolitionist and was part of numerous campaigns against slavery and the slave trade.
Equiano is often referred to as Britain's first Black political figure, and his autobiography, Interesting Narrative of the Life of Olaudah Equiano, or Gustavus Vassa, the African, is one of the earliest books published (1789) in the UK by a Black African writer. His book became immensely popular, helping in the passage of the British Slave Trade Act of 1807, which prohibited the slave trade in the British Empire.
Betty Campbell – Community Activist / Headteacher (1934-2017)
Betty Campbell was a Welsh community activist and race education champion who introduced Black history to the Cardiff curriculum.
In the 1970s, students of African and Caribbean origins were still mistreated in schools and placed in educationally subnormal environments based on culturally biased IQ tests. From her first teaching post, Campbell made it her mission to make the curriculum more inclusive, reflecting the diverse histories of the Black students of Mount Stuart Primary in Llanrumney.
Inspired by the history of civil rights activism in the United States, and particularly by the extraordinary life of Harriet Tubman, Campbell was determined to highlight black culture and spirit as much as she could. She taught her students about Caribbean history, enslavement and its legacies, as well as about the contributions Black people have made to British society. Her school soon became a template for multicultural education, and as an expert on race in education, Campbell became a member of the Home Office's race advisory committee and the Commission of Racial Equality. Throughout her teaching career, Campbell inspired many students to overcome obstacles to achieve greatness, proving many people wrong.
John La Rose – Poet / Writer / Political and Cultural Activist (1927–2006)
John La Rose was a leading Black British public intellectual. Born in Trinidad, he was a member of the Trinidad Youth Council as a young man. At the age of 30, he helped found the Workers Freedom Movement and West Indian Independence Party.
La Rose arrived in Britain in 1961, at a time when Black communities were beginning to organise politically. Not long after, he co-founded the Caribbean Arts Movement, a movement that provided opportunities for new directions in Caribbean arts and culture and largely impacted Caribbean cultural identity in Britain.
La Rose was also a key figure in the Black education movement during the 1960s and 1970s, campaigning against placing disproportionate numbers of Black children in schools for the educationally subnormal (ESN). During that time, he co-founded the Black Parents Movement to combat young Blacks' brutalisation and criminalisation. In alliance with other movements, La Rose stood at the forefront of the most powerful cultural and political movement organised by Black people in Britain, which fought for better state education, against police oppression, and supported black working-class activism.
For forty years, La Rose worked towards a Britain where race didn't hold people back and everyone received a fair chance, through education, culture and politics.
Doesn't history get a much richer perspective when we look beyond textbooks?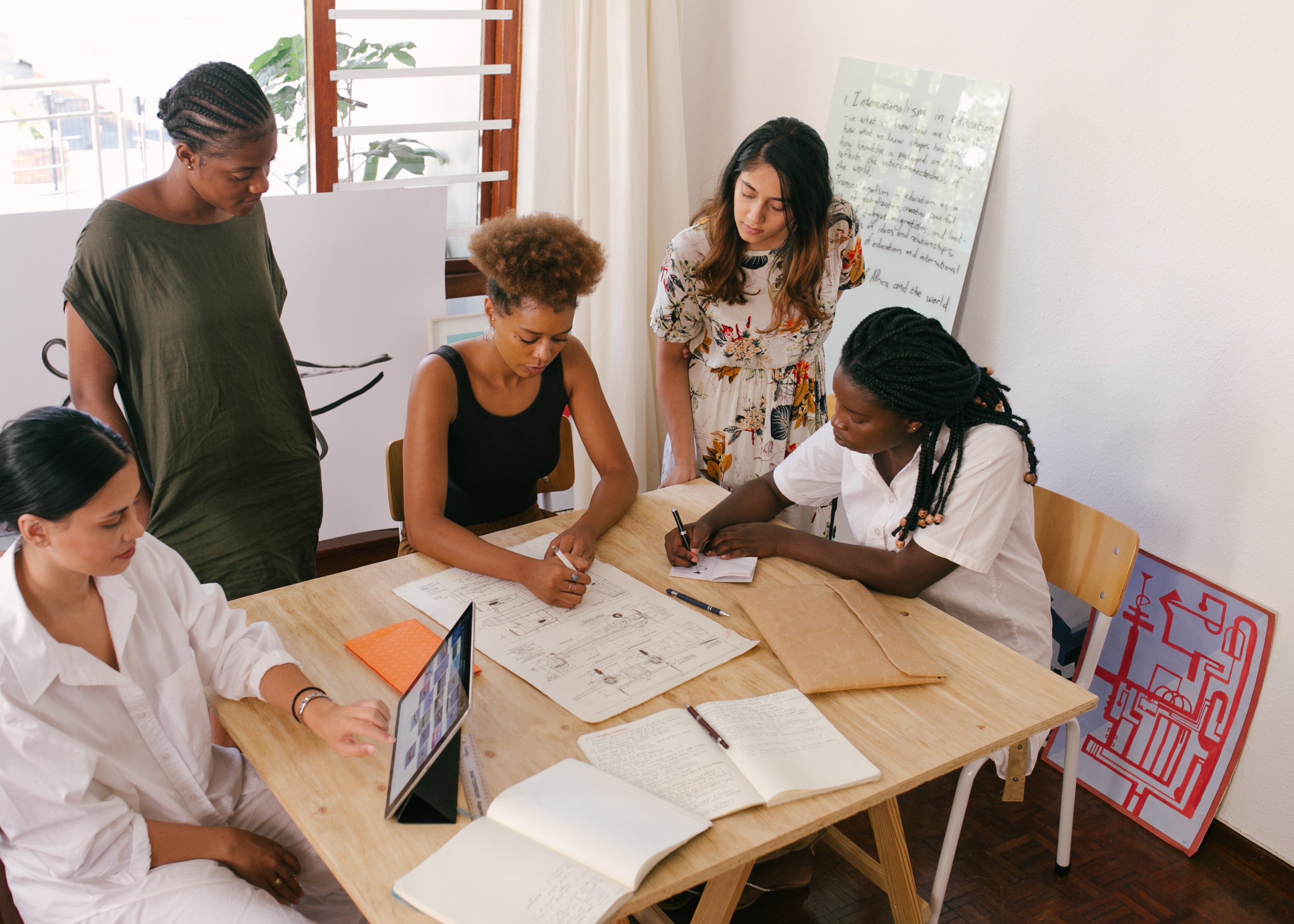 Who Are Examples of Black Tech Innovators? Discover some of the most accomplished Black Tech Pioneers.
4. Helps Us Realise How Every Story Can Be Significant
The purpose of Black History Month is to share and celebrate the contributions and stories of countless men and women who have made a difference in our world. Some accomplishments receive more attention than others. However, they are equally important as each of their stories reveals how they changed the world – and how we can do the same in our own way.
Getting Comfortable Discussing Race – Reflections from Our Team
Not just during Black History Month but all year round, here at Templeton and Partners, we celebrate diversity by raising awareness of DEI issues both internally and externally and actively supporting people across backgrounds and races. As allies and advocates in the battle for racial equality, this year, we thought it would be an excellent opportunity to answer some "uncomfortable questions", highlight the importance of educating ourselves on racial equality and give you better insight into how we tackle Black History Month.
Q: Why should I care about Black History Month if I'm not Black?
"I know that Black History is a difficult topic to touch upon. But I think it's important for everyone to understand how people from diverse backgrounds can come together and, despite their differences, make each other stronger and so much more empowered.
But not just that. We should be aware of the difficulties that we (the Black community) have faced, not just in terms of slavery. What's more important is to start focusing on changing this narrative and look at the positive experiences rather than focusing on the experiences of the past. Today, we have grown as a community and are more open to coming together and being involved in open discussions. That enables us to have a better understanding of each other and find ways to become more empathic and aware rather than assuming we know how each community feel. Within each community, not everyone has experienced racism in the same way.
So I think it's important to everyone because we're at a time when we've noticed and seen how we're greater together than we are divided. And I think that it's important also for the black community also to see how different races are coming together to educate and better themselves in terms of not just their behaviours, but what they can do to become an advocate for Black History Month".
Q: Regarding #BlackLivesMatter, why isn't it ALL lives matter?
"The reason we talk about Black lives specifically is that we seem to forget that, like other races, there is a generation to follow. We want the next generation of Black people to feel comfortable and safe around each other and other races, to speak, look and judge each other not by race or colour but by who they are and what they bring to the table. The stereotypes added to that hold an individual back. So, when we say Black lives matter, it's never to discredit other lives. It's rather to talk about the importance of our lives and highlight that our lives are just as important as everyone else's, regardless of race".- Liliane

Q: Why is Black History Month important to all, regardless of race?
"As members of our society, it's our duty to actively support each other in every way we can. Therefore, Black History Month should be celebrated by all, regardless of race. As white people, we may not be responsible for the dark pages of our history. Still, we're definitely accountable for the present as well as responsible for creating a better and more inclusive future for all. And we can all play our parts by keeping learning from past mistakes. Engaging in these kinds of "uncomfortable conversations" is the first step. The next step is to educate ourselves and each other on equity matters, actively support those who need us and keep challenging the racist systems and ideas with every opportunity."

Q: How do you think we should celebrate Black History Month?
"I think that we should think and care about black people and racial equality during Black History Month and all year long. We need to support black-owned businesses as they often face racism. We can learn about black figures and their contributions. Also, a great idea would be to donate to charities that support anti-racism equity and equality, to purchase, read and share books by black authors and participate in different online and offline events held by black communities in your city or worldwide. For example, it's really interesting to check poetry events, art exhibitions, performances, etc."
Q: Beyond Black History Month – How to create a diverse and inclusive workplace: Templeton's example.
"At Templeton, we are an equal opportunities employer, so we are committed to hiring diverse talent, whether we talk about gender identity, race, racial background, sexual orientation or neurodiversity. Diversity makes teams better — more creative, more productive and more agile. It helps the firm represent the community and serve our clients.
Starting from the Job Descriptions, we make our JD inclusive using neutral language. We appeal to the most diverse candidates, and language plays a big role in it. Secondly, we conduct blind resume reviews, so the moment someone goes on our website and expresses interest in one of our roles, all we receive is his email address. Most people are familiar with unconscious bias and how it can negatively impact every step of the hiring process. Even as early as the resume review, bias causes recruiters and hiring managers to favour candidates' resumes in the majority. Bias can result from information ranging from a candidate's name to which college they attended or which sports they played. We also have a diverse international interview panel in gender but also in ethnic background and neurodiversity. People from underestimated groups are too familiar with the phrase "you have to see it to be it." If they can't see themselves as someone who will be welcome and included in our company, they are far less likely to join."
Championing Diversity and Racial Equality in Tech
Looking to make your tech and leadership teams more diverse? Templeton is a BAME-founded and led recruitment company with over 26 years of experience in recruiting top tech candidates from niche talent pools. Find out more about our diverse and multi-award-winning tech recruitment services.
Need some additional guidance on how to improve your diversity recruitment processes? – Check out our Diversity in Tech: Bridging the Diversity Employment Gap blog to discover why diversity in tech is so important and what companies can do to create more inclusive and diverse workplaces.