"When Google released the industry's first diversity report in 2014, it kick-started a diversity and inclusion strategy rooted very little in action. Today, many people refer to those phenomena as lip service, which is when people talk the talk but don't walk the walk."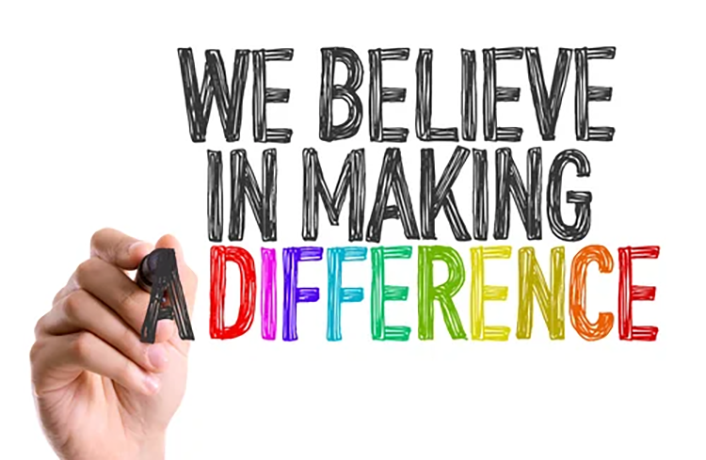 The future of diversity and inclusion in tech, Tech Crunch 2019
Why Equity, Diversity and Inclusion are Important to Business
Equity, Diversity, and Inclusion (EDI, or sometimes DEI) are becoming increasingly familiar concepts for most organisations and industries throughout the world.
Quite rightly it would seem according to some of the latest analysis into the performance of businesses driven by diversity, published by Harvard Business Review:
"Companies with above-average total diversity, measured as the average of six dimensions of diversity (migration, industry, career path, gender, education, age), had both 19% points higher innovation revenues and 9% points higher EBIT margins, on average."
Harvard Business Review 2018 how and where diversity drives financial performance.
Which the latest research by Forbes also supports, teams that are gender, age and ethnically diverse make better decisions 87% of the time. From my own perspective referring specifically to the recruitment industry that I have been involved in for over two decades, I would hazard a guess that many firms could wax lyrical on the rich and bountiful benefits of a diverse workplace, but the reality does not quite match up to the sentiments yet.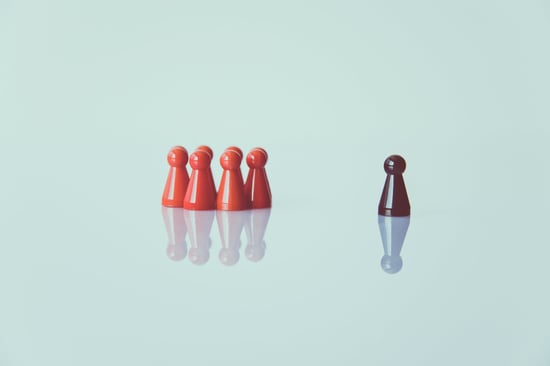 The more that our businesses grow and our digital world changes at pace, the better our abilities need to be to flex beyond geographical and cultural boundaries. As we each adapt to change, I believe an instinctive knock on effect is to focus on more disparity in our workforce to succeed: from culture to ethnicity, from gender to age.
We are lucky at Templeton and Partners because we have been actively diverse for over 25 years! Our worldwide reach is broad and wide-ranging, as we have placed technology-focused contractors in over 40 countries since our inception more than 20 years ago. Where either acquired or inherent diversity in our team has played a major role in driving our continued success, buoyed by our inclusive, flexible and collaborative work place.
How to Make Business More Diverse and Inclusive
For me, diversity is the seedling for inclusion as a thought-process and in-built behaviour for any business. It is not just a practice or principle it is more organic than that - hard-wired into the DNA of Templeton's continued global success, if you like. For example, our three senior directors happen to each be diverse in age, gender and ethnicity, no coincidence there!
Moreover, when I am discussing future talented recruitment consultants for Templeton and Partners with my head of people Julia, every conversation I have contains a diversity narrative of some description. If fact in any conversation around future talent at any of our hubs, I always ask:
'Where is the diversity?'
It is not very often I express how proud I am, but I truly mean it when I say I am full of pride of our differences. Not only does our team come from a wide variety of countries, cultures and backgrounds but combined speak over 20 languages, with most being tri- or bi-lingual: we also have four generations working within our global teams.
Allow me to introduce them and some of the fascinating, unique qualities their generation cohort brings to our worldwide hubs:
Meet Mike, our BD Director and one of our Baby Boomers:
• Referring to the post war boom in births, generally born between 1946 and 1964 baby boomers are usually associated with a redefinition of traditional values.
• As a group, baby boomers were wealthier, more active and more physically fit than any preceding generation and were the first to grow up genuinely expecting the world to improve with time.
• They were also the generation that reached peak levels of income in the workplace, with many now reaching retirement age.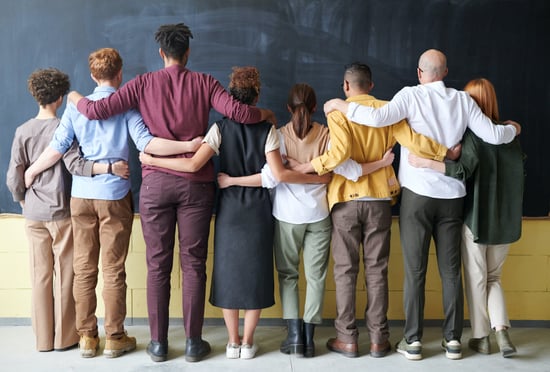 Meet Katie our Operations Director and one of our Generation Xs:
• Generation X refers to what was sometimes described as the 'alienated youth', born anywhere from 1965 to 1980.
• Sometimes called the "latchkey generation" as societal values shifted and adult supervision was reduced compared to previous generations.
• In the 1990s, they were sometimes characterised as cynical and disaffected.
• However, in midlife research describes them as active, happy, and achieving a work–life balance and are often credited with entrepreneurial tendencies.
Meet Kamran, our Head of France and one of our Millennials (or Generation Y):
• Born anywhere between the 1980s to the early 2000s.
• Sometimes referred to as "echo boomers" due to a major surge in birth rates in the 1980s and 1990s, and because millennials are often the children of the baby boomers.
• The characteristics of millennials vary by region and by individual, and the group experiences a variety of social and economic conditions.
• Some US researchers had suggested millennials as "Generation Me" having a sense of entitlement and narcissism, with traits of confidence and tolerance.
• However, others have quashed 'Generation Me' suggestions saying millennials are an 'exceptionally generous generation.'
Meet Mia, a Recruitment Consultant within our corporate accounts team and one of our Generation Zs
• Known by a number of other names, typically born between mid-1990s to the early 2000s.
• Most of Generation Z have used the Internet since a young age and are very comfortable with social media and tech, so much so this generation is sometimes referred to as 'linksters' reflecting the fact that they have been linked into technology most, if not all of their lives.
• This generation is faced with a growing income gap and a shrinking middle-class, which all have led to increasing stress levels in families.
• Research suggests Gen Z to be more risk adverse than other generations, whilst also loyal, thoughtful, open-minded, responsible, and determined.
Diversity of Thought Benefits Businesses and Teams
So, which generation are you?
It is the differences you bring that really count
"Companies in the top-quartile for gender diversity on executive teams were 21% more likely to outperform on profitability, and companies in the top-quartile for ethnic/cultural diversity on executive teams were 33% more likely to have industry-leading profitability."
McKinsey & Company, Delivering Through Diversity 2018
Delivering through diversity is not a phenomenon for us; it has and continues to be a reality that we have not only embraced, but also actively practiced for over two decades.
What is more, the legacy our inclusion passes on is a diverse, flexible and innovative work place where above-average total diversity continues to assure ours, as it can do your own business, above-average performance and growth.
Because ultimately we believe, it is not just the difference you make to any business; it is the differences you bring that really count.
Make Your Tech Teams More Diverse
We're an 80% diverse, majority female and BAME-led recruitment agency - find out more about our diverse recruitment services.
Here are 7 Ways CIOs and HR Teams Can Recruit More Women into IT Departments.