Covid-19 has caused a wave of redundancies and sparked a renewed interest in changing career paths: 77% of workers in the UK alone are looking for a new job, and many around the world looking to transition to a new vocation altogether. For qualified IT professionals, there are many options to choose from across the globe: how can you find the right tech job for you?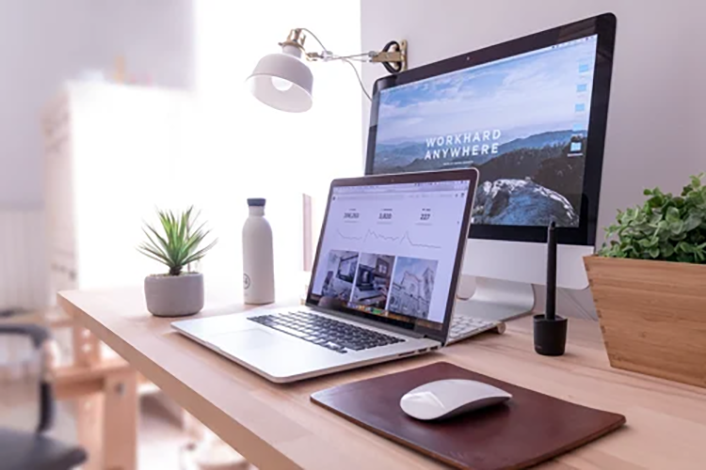 Whether you're thinking of advancing your career path in a niche where you're already skilled or are looking to enter into a new specialism, the right tech role for you is out there. Here are the top 12 job opportunities for IT and tech professionals in 2021.
The Top 12 Job Opportunities in Tech and IT This Year
1. Solutions Architect
One of the most vital roles in a successful company, a Solutions Architect position involves finding the most viable and effective solutions to business problems. This person will introduce software and processes and connect these to an IT strategy.
A Solutions Architect maps out business needs for new projects and explores how technology will be incorporated to aid project delivery and efficiency. The individual is involved in a variety of different areas, including identification of solutions, development, implementation and maintenance, and works alongside others in a large team. This role is at the core of company growth and operational success.
2. Cryptocurrency Engineer
As 2021 saw Bitcoin reach record levels following Tesla Founder Elon Musk's $ 1.5 billion investment, the alternative currency is increasingly popular. Digital currency is expected to rise exponentially in the coming years, with cryptocurrency experts already in high demand – meaning excellent career prospects for interested candidates.
The high level of specialist knowledge required for Cryptocurrency Engineers will likely see a growing skills shortage in the next five years, with lucrative career paths for those who choose to enter the vocation. Senior cryptocurrency specialists will need a broad and deep understanding of anti-money laundering, customer data and UX to maintain the security, positive user experience and growth of the digital currency sector.
3. Cloud Architect
Cloud computing is arguably one of the fastest-growing and most impactful current technology trends. The coronavirus pandemic escalated cloud adoption across industries, and Gartner estimates that $257.9 billion was spent on public cloud services in 2020. This spend translates to 60% of all IT infrastructure and up to 70% of all software, services and technology spending. Private cloud services are also acknowledged to have risen dramatically as business leaders implemented new technology in response to Covid-19.
Cloud Architects are in urgent demand as essential positions for businesses across sectors and countries. This role is crucial to help companies develop their computing strategies to weather the pandemic and grow and succeed beyond 2021. Cloud Architects are responsible for driving cloud adoption throughout a company and its workforce, revolutionising ways of working, and designing, implementing and monitoring these strategies to ensure optimal usage.
4. DevOps Engineer
DevOps Engineers are pivotal connectors in any business as they bring development and deployment (coding and engineering) together. By collaborating with different people and working across departments and teams, DevOps Engineers build, test and implement new tools and infrastructure to develop and improve the company's IT systems.
Glassdoor recently reported an average base pay for a DevOps Engineer at $115,666, with salaries ranging from $91,000 at the low end to $155,000 at the highest end. These professionals have broad technical knowledge across software and systems, build strong relationships across organisations and are strong analysts and problem-solvers.
5. Project Manager
IT Project Managers can work across any industry and enjoy a varied and ever-changing career path. Reasons to work in this IT role include the ability to see your ideas come to life and be there for every step of the way, making a significant impact on the business you work for, and the huge sense of reward after completing a large-scale project that revolutionises ways of working for hundreds or thousands of colleagues.
IT Project Managers will scope out requirements from their client/employer, create a plan to achieve these requirements, set goals and monitor the project stages to ensure the requirements are delivered on time and on budget. This position involves planning, the ability to take a holistic view and understand the wide-reaching effects of small changes, flexibility to adapt to new challenges and communication to keep stakeholders informed and happy.
6. Systems Engineer
Systems Engineers are a vital part of business growth and success, as they lay the foundation for systems that essentially enable companies to function. These professionals are involved in product development, manufacturing, software development, security and ongoing monitoring and maintenance. Systems Engineers provide technical support to other departments across the business and often directly interact with users to troubleshoot solutions.
7. AR/VR Developer
Augmented Reality and Virtual Reality specialists have some of the most exciting jobs in the tech industry. AR/VR Developers create new digital environments (or layers of new digital experiences) quite literally to invent new realities for users. These Developers can design, produce and deliver games and immersive experiences, with the possibilities for new ideas and environments potentially limitless. These professionals can be involved in art, filming, sound, media, interactivity, editing, testing, deployment and upgrades.
Looking for a new job in IT? Browse our latest tech jobs.
8. Security Analyst
International household names Nintendo, T-Mobile, Estee Lauder, LiveJournal and even Google suffered major hacks in 2020, proving no business is automatically immune to security breaches. Cyberattacks can cause companies millions of pounds or dollars each, in addition to the inefficiencies and brand damage created when employees and users are denied access or suffer fraud or identity theft.
Remote working will also heighten the need for security technicians who can operate across systems and locations. The use of remote desktops and shared communication tools is in its infancy for millions of companies that were forced to send their staff home overnight. The majority of businesses will not yet have trained their staff in cybersecurity best practices or created iron-clad systems and processes to protect their firms. Businesses remain vulnerable to easily guessable passwords and mislaid or wrongly shared sensitive information.
Understanding business weaknesses and potential areas of exploitation are vital to learning from recent hacks and preventing further damage. Experts estimate that over 2 million cyber security positions are currently unfilled and awaiting skilled applicants.
9. Data Scientist
Data Scientists analyse a variety of data from many sources to help businesses solve complicated problems. These professionals will be skilled in machine learning and will work with several systems to make sense of Big Data, reporting and communicating findings to others. Data Scientists create algorithms and perform detailed experiments and testing to help non-technical business leaders make important decisions about marketing, operations and sales strategy.
10. Mobile Applications Developer
From Facebook and Instagram to WhatsApp and Zoom, rapidly increasing globalisation and internet usage are facilitating ever greater mobile connectivity than ever before. 592 million apps were downloaded daily in 2020 alone, and app downloads are predicted to exceed 250 billion in two years' time. The variety and popularity of apps will sustain high demand for these professionals for years to come.
Mobile App Developers work in innovative environments with highly skilled colleagues to analyse, design, program, debug and adapt new products and software improvements. Every day is different, with the opportunity to create games and fun applications for users, medical and scientific apps that empower millions of people to improve their health and even save lives.
11. Web Developer
Becoming a Web Developer provides the ultimate flexibility and freedom to work on the projects that most interest and reward you. Contracting, freelancing and full-time permanent employment for an organisation in any sector are all possibilities. This career path does not require a degree or any formal locations, and coding can often be self-taught, with a variety of online support networks for those encountering problems or wanting to upskill.
Web Developers enjoy a balance between creativity and technical work. With website functionality and visual trends changing regularly and the scope for technology in general rapidly advancing year-on-year, Web Developers will constantly learn new skills and enhance their knowledge.
12. Network Architect
Network Architects create the networks that underpin IT systems for large businesses. This role involves planning, designing, implementing and maintaining computer networks and working with systems, software and hardware. Network Architects are highly important in setting up and maintaining secure Information Technology to protect companies from security threats and technical failures.
This role involves working with leading-edge technologies, and both connecting and supporting people from many backgrounds across different locations. Building new networks and updating existing infrastructure can transform SMEs and fast-growing companies into world leader in their industries through efficiencies and enhanced collaboration.
Find Your Next Job in Tech & IT
Looking for your next career opportunity? Templeton & Partners have 25 years' experience providing contract and permanent tech jobs in 40 countries across the world.
Take a look at our new IT vacancies.