Digital innovation, the coronavirus pandemic, the supply chain disruption, the shifting consumer behaviours and an increased focus on personalisation and sustainability have been the prevailing themes in the consumer goods market in recent years.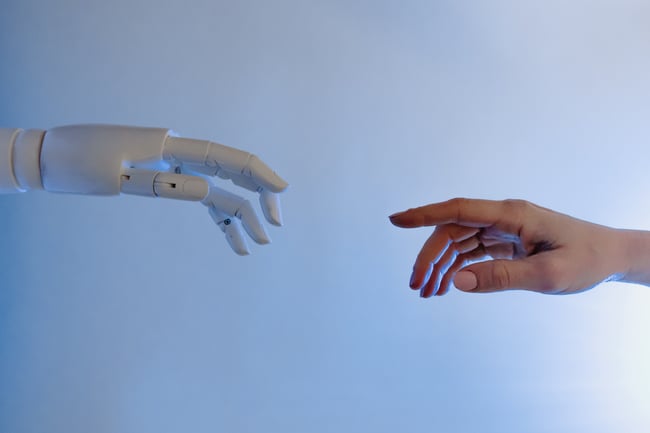 While the pandemic became a huge market disruptor, digitalisation is now revolutionising the whole consumer goods spectrum, creating both challenges and opportunities for the market's key players. The combination of those two factors has altered the way consumers shop – how, what, and why they shop. To succeed in this competitive market, consumer goods companies need to adapt to the continuously evolving consumer demand and trends.
Here Templeton & Partners provide the latest UK, European and global market overview. The most recent research and projections from leading publications and institutions, such as the World Trade Organization, FDF, McKinsey and IRI, reveal expert insights into the challenges and trends that will shape the future of the Consumer Goods industry, including:
Industry Key Trends & Challenges for 2022 and beyond

Consumer Behaviour Trends

CPG & FMCG Market Outlook

E-Commerce & Delivery Trends

The Future of Supply Chains & Manufacturing

Market Focus on: Food & Beverages, Apparel & Footwear, Cosmetics & Personal Care

Digital Transformation in the Industry

IT Skills Shortages and Skill Sets Needed to Drive Industry's Transformation
Download our free Digital Transformation in Consumer Goods Market Intelligence Report 2022.
Consumer Goods Market Key Trends
Status Quo – The pandemic accelerated existing trends toward daily purchases, such as consumer packaged goods (CPG), food delivery, and groceries. New technologies, such as AR, 5G, and more seamless buying through one-touch systems like Apple Pay or Google Pay, will continue to drive growth in the future. New channels—including social commerce, live shopping, and influencer direct selling—will also spur growth.
Personalization – With consumer loyalty more elusive, personalisation matters more than ever. During the pandemic, over ¾ of consumers switched to new shopping behaviour, and more than 80% of those intend to continue with new digital behaviours. Personalisation is key in driving businesses' performance and better customer outcomes, as it increases revenue by 40% for companies with fast growth rates.
BNPL – Millions of people use 'buy now, pay later' firms when shopping online or in-store as a cheap and quick way of accessing credit. The main players in the BNPL market are Klarna, Clearpay and Laybuy. More recently, PayPal launched its 'Pay in 3' product, while Monzo was the first major bank to join the market. (Money Saving Expert)
AR in E-Commerce –Although AR has become an essential technology for retailers, according to Digital Marketing Institute, 61% of e-commerce companies still aren't using AR technology.
Supply Chain 4.0 – Advanced technologies, such as the Internet of Things (IoT), Big Data, Robotics and AI, are transforming the supply chain model from a linear to a more integrated model in which information flows in an omnidirectional manner. These technologies are generating enormous benefits by reducing costs, making production more responsive to consumer demand and saving consumers' time. (World Trade Organization)
Sustainability – Sustainability is dominating consumer priorities, rating important for 60% of them. According to a recent Deloitte survey, the five sustainable brand practices that consumers value most include: waste reduction, reducing carbon footprint, providing sustainable packaging, committing to ethical work practices and respecting human rights.
Fashion & Beauty Going Digital – An array of tech innovations are now automating and speeding up the fashion industry. At the same time, beauty brands are partnering with technology providers – or even building their own tech – to offer their customers a more personalised experience.
Mark

et Key Challenges
Inflation – Inflation continues to rip through the global economy. The March CPI inflation report shows that inflation in the U.S. is at its highest point in 41 years, with the price for goods and services increasing by 8.5% from March 2021 to March 2022. Similarly, in the eurozone, inflation hit another record high of 7.5% in March, still months from a peak, as Russia's war in Ukraine continues to push up food and energy prices, leading to speculation that higher price rises may become entrenched. (Reuters)
Supply Chain Distribution – According to a recent Deloitte survey, 9/10 executives rate supply chain issues as the greatest threat to growth. Shortages, labour constraints, limited storage space and soaring delivery rates are all expected to continue and create headwinds for shippers this year at a time when demand remains high. (Supply Chain Dive)
Labour Shortages – Food and consumer goods businesses have been hit hard by widespread workforce shortages, recruitment challenges and increased competition for people, while operational labour and HGV driver shortages continue to disrupt supply chains. This is resulting in lower-order fulfilment levels than normal, meaning there is an impact on the availability of some goods. (IGD, Retail Times)
Shifting Consumer Behaviours – Consumers were already demanding more personalised digital experiences, but the pandemic shifted that behaviour into high gear with the dramatic acceleration of online shopping and tailored delivery methods. Consumers are also demanding evidence of sustainable practices as they choose companies that align with their personal values. (Forbes)
New Entrants and Competitors – The industry is facing a deluge of direct-to-consumer CPG startups that are paving the way for new and innovative products in the industry. Without the burden of legacy infrastructure, these startups are more agile and innovative. Moreover, because they don't have to work with traditional retailers, typically, they offer their products at a lower cost to the consumer. (Resolver)
Industry Challenges – How digitisation and the pandemic's post-effects will impact the sector and how technology responds to supply chain instability.
Consumer Behaviour Trends – Which major shifts are reshaping the consumer landscape, and how market leaders are adapting to their new digital habits?
Market Trends – From personalisation and sustainability to the latest technological innovations that are speeding up the industry's growth.
Market Leader Activity – How Amazon, Nike, DHL and other market key players are gaining advantage through their latest technological adoptions.
Digital Transformation – How AI, Robotics, 3D Printing and digitisation are revolutionising the industry across the board, from design and production to shipping and sales.