Seven in every 10 digitisation programmes fail. The reasons are plentiful, as is the volume of tools and systems to choose from – and the skills needed to power them.
Successful digitisation requires a true team effort, with continuous collaboration between IT departments and colleagues across functions. Soft skills are just as important as technical abilities, where the resilience and willingness to learn from hurdles, in addition to the need to support colleagues and customers, are paramount to delivering the best solution for the business and all stakeholders.
Here are five ways that your tech team will need to focus, grow or upskill to lead in Industry 4.0.
5 Skills Sets Required by the Best Digitisation Programmes
Cyber Security Specialists
Digital security is becoming ever more important to business continuity and customer retention. In 2021, the long list of companies that experienced a data breach included Microsoft, Facebook, LinkedIn, Volkswagen and T-Mobile. In the past year alone, 280million people were affected by some sort of data breach.
Cybersecurity professionals need to understand not only the likelihood of data breaches and how to fix them but must also be able to get inside the minds of hackers. Security experts will need to know the goals and intentions of would-be hackers to understand their way of thinking and work out which areas are most vulnerable and which actions would be most effective to protect data and assets. Ethical hackers make excellent digital security experts as they have first-hand experience with the creative thinking and perseverance of an individual trying to breach systems with strong protection.
Risk Analysts, Information Security and Cyber Defence teams will also need to be proficient in areas outside of their immediate responsibility. Technical aptitude across software, hardware and tools is vital to troubleshooting and updating systems that present risks across the organisation. Professionals must become experts across operating systems, computer systems, mobile devices and both cloud and wireless networks and must constantly monitor for technological advances to protect against future risks.
IT Project Managers
Organisation is the only way to ensure the digitisation strategy's original goals are front of mind throughout the project. The best Project Managers are also excellent communicators and people managers who feel comfortable taking the most senior colleagues to task and keeping everyone on track when focus wanes, and other problems demand resources.
Attention to detail combined with a rigorous approach to measurement will spell the success of a digitisation project. A Project Manager must facilitate the setting of appropriate KPIs and SMART objectives, set up metrics to monitor progress, report to the team regularly, and flag potential deadline misses or roadblocks. Their meticulous records can ensure the project team learns from mistakes, challenges and successes.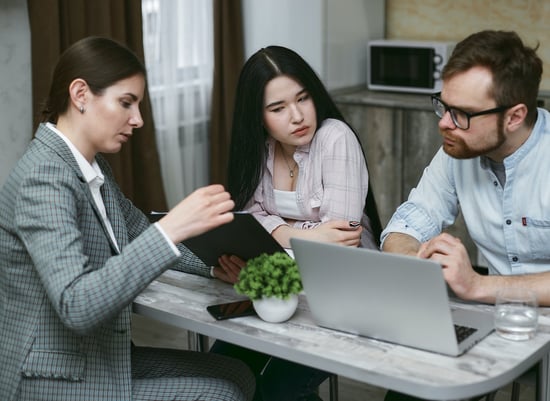 DevOps Engineering
DevOps is vital to the planning, delivery and success of digitisation. DevOps Engineers can create a much faster and more effective release process of new tools, systems and processes than traditional methods. With the most skilled Engineers, DevOps-focused digitisation projects can improve both customer and employee engagement by helping businesses release new and updated tech in a few days – or even hours – rather than weeks or months. Fast deployment with limited issues upon release ensures a seamless transition for the organisation throughout the digitisation process.
DevOps roles symbolise a successful digital transformation in themselves: people and systems across the organisation working together harmoniously with transparent processes and best practices for optimum results. By its own nature, a combination of skill sets, DevOps requires team collaboration to enable wider business collaboration. The best DevOps Engineers are able to step back from the technical details to keep focused on the vision and work together to create software that is universally utilised, optimised and enjoyed.
Big Data & Analytics
Predictive analytics can prove revolutionary to companies and industries: connected cars are fixing their own software issues, retailers are savings £millions in efficiencies through effective sales forecasting, and healthcare apps are detecting patients who are at risk of chronic diseases. However, the human behind the computer will remain a core part of Artificial Intelligence (AI), Machine Learning (ML) and emerging technologies for many years to come.
As all machines are created by humans, the most sophisticated and advanced technologies will contain flaws and limitations – and it's up to Data and Analytics teams to find them. A high-quality analyst will not blindly trust machines and data sets, no matter how good they've proven previously. The best IT specialists are always questioning and checking the accuracy of their systems and processes, always looking for new solutions and always improving the way tech is used across the company.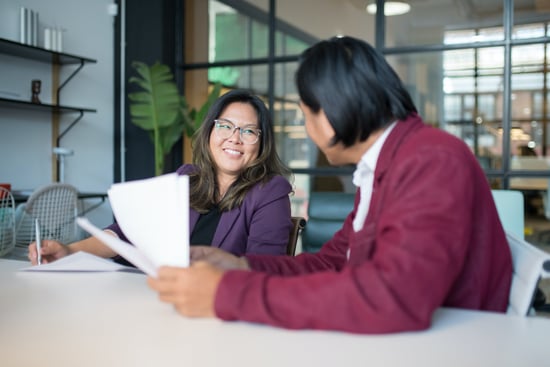 Without optimum usage of customer data, even the best plans will fail to address customer needs. CX is at the heart of every digital transformation strategy: every system, process and update must be aligned to deliver a seamless customer journey. Data will only reveal useful and accurate insights with the right analysis that can identify trends in behaviours and anticipate needs, to stay ahead of customer expectations and meet needs as soon as they arise.
The skills of a good Data Analyst include:
Presentation – The best Data Analysts can not only understand information but can communicate effectively with non-IT colleagues. These professionals must speak in the language of different departments and senior management to ensure the decision-makers understand the importance of the data, actions that must be taken and the reasons behind them. Reports including visual and easily digestible information, will interest and engage stakeholders through a compelling story as well as graphs and tables.
Proactivity – Rather than waiting for problems to arise, the best analytical professionals will identify the possibility of a problematic trend before it shows up on reports. Analysts will utilise their own experience, knowledge and common sense to complement data findings and breathe context into data for the benefit of the project and the company.
Balance – The most effective Analysts know the difference between vanity metrics and genuinely useful data and know that this can vary significantly depending on time and activities. They can also differentiate between the level of analysis needed: detail is core to making full use of Big Data, but the best analytical thinkers know how much information they need to identify a trend or make a decision and can act appropriately even when some data is missing or unavailable at the time.
Leadership
The most important skill set is often the most overlooked when it comes to IT. Even the most advanced tech stack with the latest software and predictive capabilities can only work as well as those who use it on a daily basis. People are the key to the success of any major change: digitisation requires a CTO, CIO or IT Director who can reach across any divide to unite everyone behind the project's vision.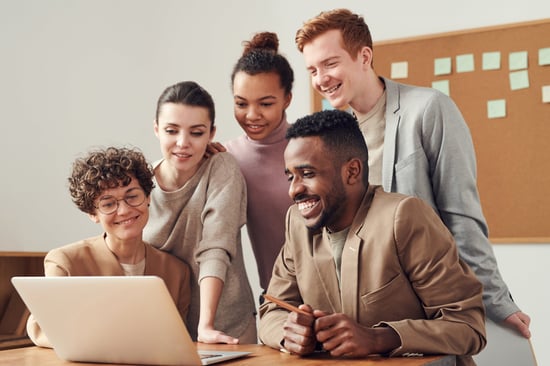 IT leaders will need soft skills including:
Communication – Written and verbal in order to communicate the benefits of the transformation to different departments across locations, in addition to listening to the concerns and ideas of different teams across functions and seniority levels, to ensure all stakeholders are continuously engaged and on board.
Creativity – When everyone else is anxious about the latest uncertainty or debating what or who caused a problem, leaders need to keep their heads above water and maintain a long-term, holistic perspective. Problem-solving means not just thinking up and generating a solution but ensuring it's the right one both for the immediate challenge and the company in the long run.
Resilience – The ability to adapt quickly when problems arise and pick teams back up in the event of failures and roadblocks to maintain morale and keep all involved aligned with the transformation goals.
Teamwork – Being able to step back and delegate is most difficult during business-critical activities but often most effective. Truly knowing not only the skills and experience of your teams but also their motivations allow leaders to match individuals to the activities where they will thrive. Teams who are trusted and supported feel empowered to risk new ideas and test out different approaches, which can deliver innovation of unprecedented levels.
Build the Skilled Tech Team for Your Digital Transformation
Templeton have 26 years' experience recruiting highly skilled Engineers, Programmers, Developers, and IT Specialists across the world – find out more about our tech recruitment services.
From professional development plans to connect with your employees, here are 5 Inspiring Career Lessons from Leading CTOs.