As businesses continue to operate in an ever-changing landscape, it's essential to keep up with the latest trends and technology to remain competitive. One of the most significant developments in recent years is the increasing use of automation to streamline operations and improve productivity.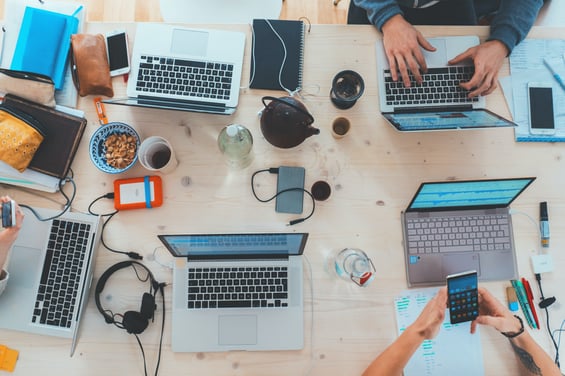 From sales and data analysis to marketing and project management, automation has become a valuable tool for businesses seeking to optimise their performance. Many companies have already embraced automation to support their employees and enhance the customer experience. However, some businesses may still be hesitant to adopt these technologies, fearing that they may be too complex or expensive.
The truth is that recent breakthroughs in artificial intelligence and other automation tools have made it easier than ever to automate even the most sophisticated tasks. What's more, the use of automation can lead to significant cost savings for businesses. A study by the McKinsey Global Institute found that up to 20% of labour costs can be saved through the use of automation.
In this article, we'll explore how to implement business automation in your organisation, from identifying processes to automate to choosing the right automation tools. We will also dive into the importance of business automation, describe its benefits, and give examples of processes you can start automating today.
What Is Business Automation
Business automation involves the use of technology applications to streamline repetitive processes and tasks. It allows companies to increase efficiency, improve service quality and free up employees for more important tasks. Mainly known as business process automation (BPA), the use of technology to automate processes may include various subsets, such as robotic process automation (RPA) and AI-powered automation. In the past, automation required massive mainframes and teams of experts to maintain them, but now cloud-based automation platforms make it accessible to companies of all sizes.
There are also different types of business automation, including:
Basic Automation: Tasks that are simple and repetitive can be automated through basic automation using little to no coding. This process can help eliminate human errors and speed up transactional work. Examples of basic automation tools include business process management (BPM) and RPA.

Process Automation:

This involves employing dedicated software to streamline and standardise business processes, resulting in greater consistency and transparency. Process automation can enhance productivity and efficiency while also providing valuable insights into business operations. Examples include customer service workflow automation and process mining.

Advanced Automation:

This type of automation brings together humans and machines to integrate multiple systems across the organisation. Supporting more complex processes, advanced automation relies on unstructured data coupled with machine learning, natural language processing, and analysis.

Intelligent Automation

: Driven by artificial intelligence, this process uses AI tools to create more sophisticated automation. This means that machines can "learn" and make decisions based on situations they have encountered and analysed. For example, in customer service, virtual assistants powered by AI can enable smarter interactions between customers and human agents, and machine vision algorithms can already perform tasks like estimating insurance damages, resulting in a better overall customer experience.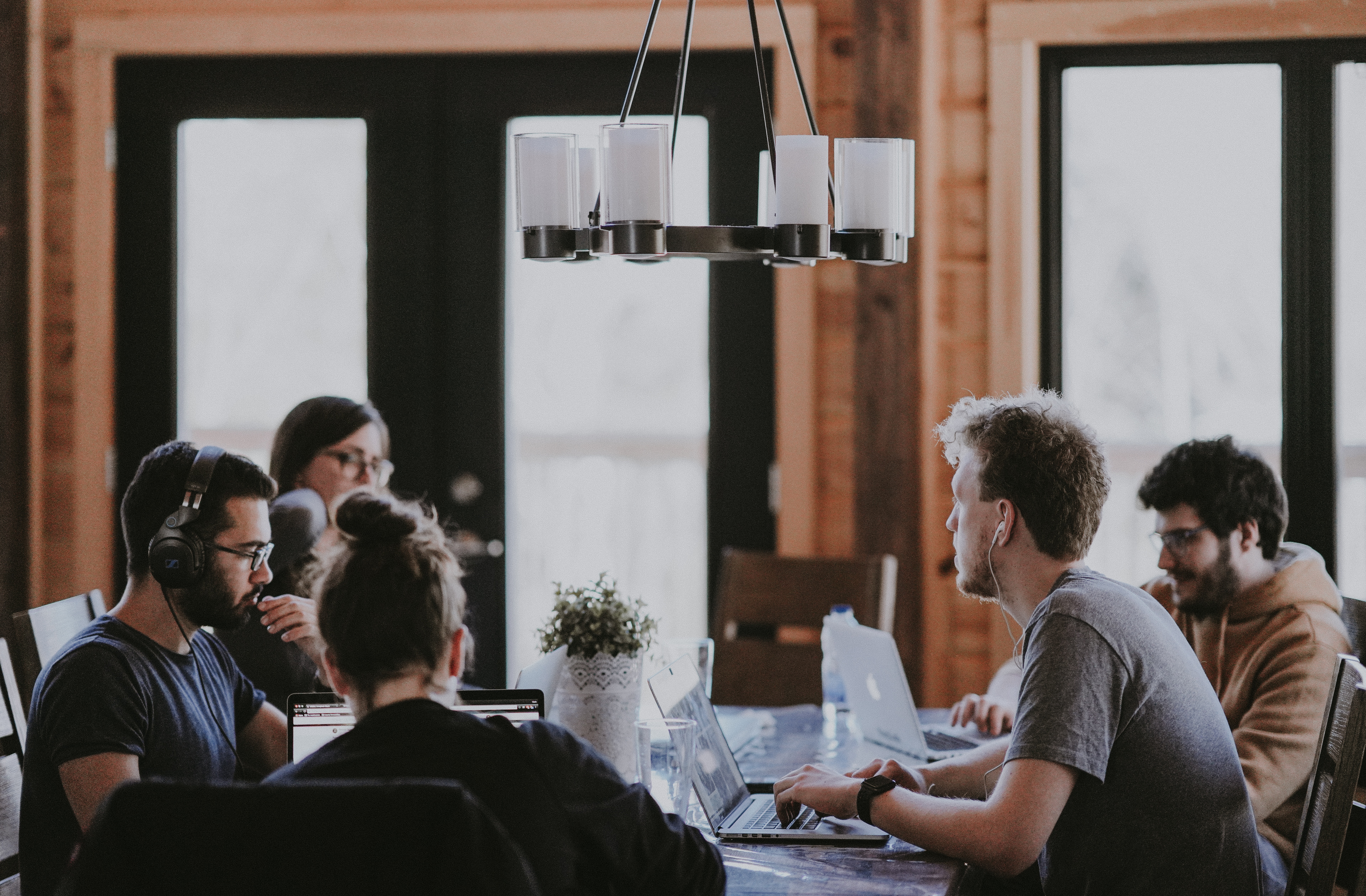 The Importance and Benefits of Business Automation
Over the decades, automation has touched almost every aspect of business and work. Organisations across sectors have been leveraging for years revolutionary technologies, such as AI and machine learning, to standardise and streamline processes while eliminating issues like human errors, delays, and employee overload.
From significant cost savings to increased productivity and performance growth, the benefits of automation are numerous. According to the IBM Institute for Business Value, automation generated billions of dollars in labour value in 2022 alone, and its significance is expected to increase even more in the years to come, with more companies adopting a more strategic approach to business process automation.
When implemented at a large scale, automation is considered a key component of digital transformation, but it is also widely recognised as an essential tool for businesses of all sizes to increase efficiency, drive revenue, and – ultimately – thrive in challenging markets.
Here are some compelling reasons to automate your business processes.
Save Time, Money and Resources
One of the most notable advantages of automating processes for businesses is the cost and time savings. When operations move along their path automatically, the – often unneeded – back and forth between parties is eliminated, which in return boosts efficiency. Furthermore, business process automation reduces the time and effort associated with repetitive activities, eliminates expenses associated with errors and time-consuming processes and enables businesses to make better, more informed decisions by providing valuable data.
Tech leaders who have embraced automation report high returns on their investments, and this potential for savings empowers them to reallocate employees to more specialised, impactful tasks.
Increase Efficiency and Productivity
Almost 80 % of business leaders believe automation plays a key role in increasing productivity, and 85% agree that workflow automation can enable employees to prioritise work that helps meet vital business goals.
When done right, automation can empower the workforce and encourage greater operational efficiency by eliminating the need for manual labour. Automation also streamlines processes, allowing businesses to see the progress and current status of an operation, preventing essential tasks from slipping through the cracks. With mundane and laborious tasks automated, team members can focus on what they do best, achieving goals quicker, more efficiently, and with minimal errors.
Eliminate Risks and Human Errors
Business automation is an excellent solution for reducing human error because, at the end of the day, even the most competent employees can make mistakes – multitasking, forgetfulness, or lack of attention can hinder the performance of even the very best, especially when performing routine tasks. But, unlike humans, computers never get tired or distracted.
Moreover, automation technology optimises risk and compliance management processes, such as meeting compliance standards and audits, which enables organisations to stay informed about any areas of their operations that need revisions. This also guarantees accuracy and standardised results.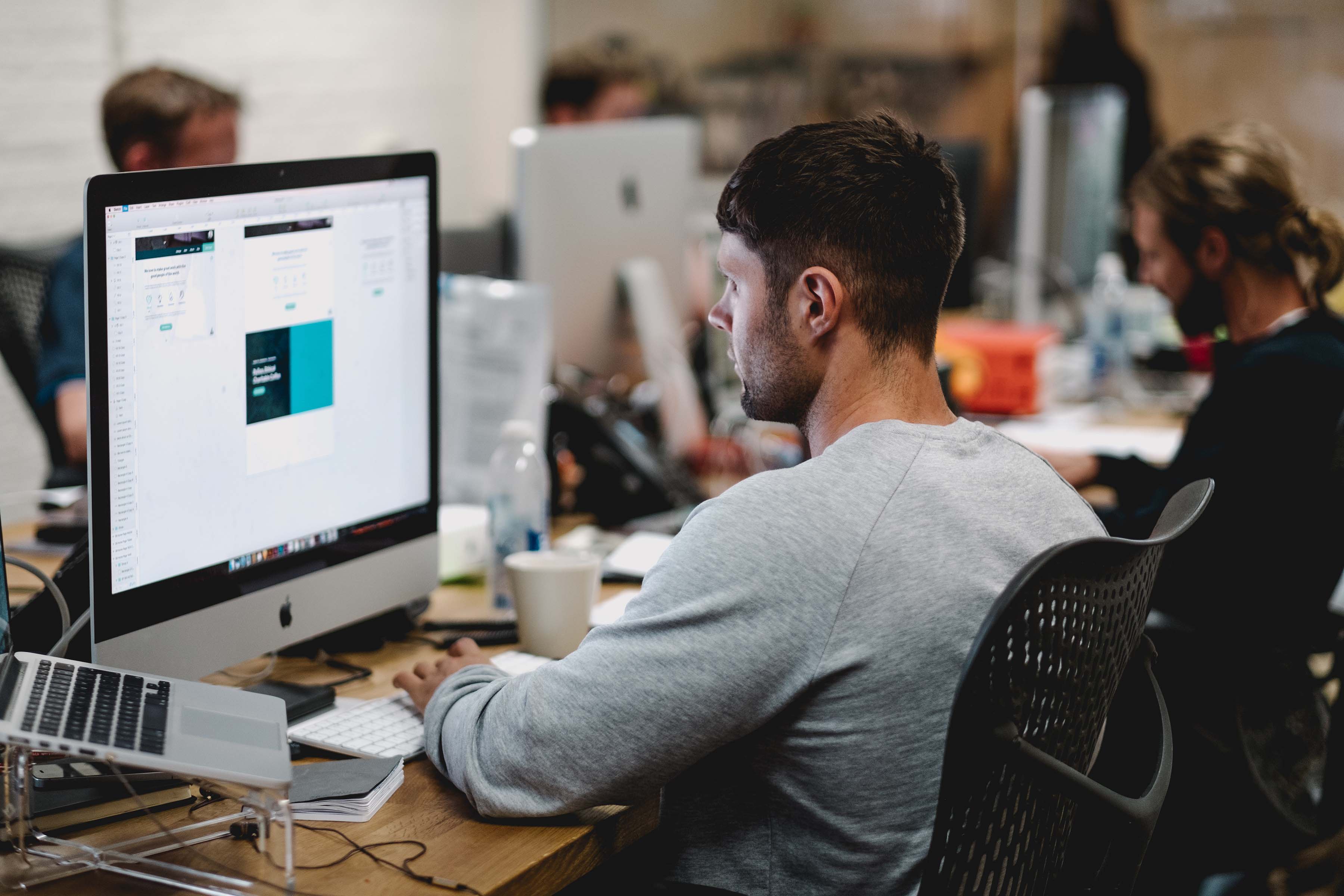 Improve Employee and Customer Satisfaction
BPA keeps both employees and customers happy. By automating routine tasks, employees can focus on more specialised work and improve their job satisfaction. Automation also reduces stress levels and increases employee engagement since it provides a friction-free environment, leading to higher morale and innovation. Moreover, approvals are faster and transparency in processes helps high performers get the recognition they deserve.
Additionally, by using technology to generate results, businesses can eliminate variables and guessing games from customer service interactions, improving customer satisfaction. With automation, businesses can meet service level agreements consistently, and products and services can be made available to customers in a timely manner, improving the overall customer experience. Furthermore, innovation in process automation, such as chatbots, can harness artificial intelligence to resolve customer cases quickly and accurately, providing superior customer service.
Digital Transformation and Additional Benefits
Business process automation is a crucial step towards digital transformation for organisations. It allows them to gradually adopt a culture of continuous transformation, starting with a few processes that require improvement and then expanding to more complex ones. Automation and digitalisation work hand in hand to create new technological possibilities, better work management and streamline processes from start to finish. It's no surprise that 83% of IT leaders believe that workflow automation is necessary for digital transformation.
With the introduction of BPA, organisations can ease into a more technologically-centred work environment, which will ultimately have a domino effect on productivity. And the benefits don't stop there. The right automation platform can offer further advantages with tools that support the entire process improvement lifecycle. This includes management and analysis capabilities that provide transparency into business operations, allowing stakeholders to assess processes through operational visualisations and determine new opportunities for further improvements.
What Business Processes Should I Automate?
Automation is rapidly transforming the way businesses operate, with new technologies such as RPA, artificial intelligence, and machine learning (ML) becoming increasingly prevalent. As businesses look for ways to optimise their operations and increase efficiency, the importance of automation is becoming clear. However, many businesses are still struggling not only with implementing automation but also with identifying which of their core functions can be improved with- and benefit from it.
Although business process automation is well-suited for streamlining processes across just about every area of an organisation, some of them are more of a natural fit for full automation, such as customer service workflows, and others still need a human touch. The hiring process is a good example of this hybrid situation.
A significant step to make sure you implement BPA properly is to understand the types of processes that make sense to automate in the first place. These may include tasks that:
Involve repetitive actions
Require involvement of multiple individuals and resources
Need to be executed within strict timelines
Demand compliance and auditing mechanisms
Significantly affect other systems and processes.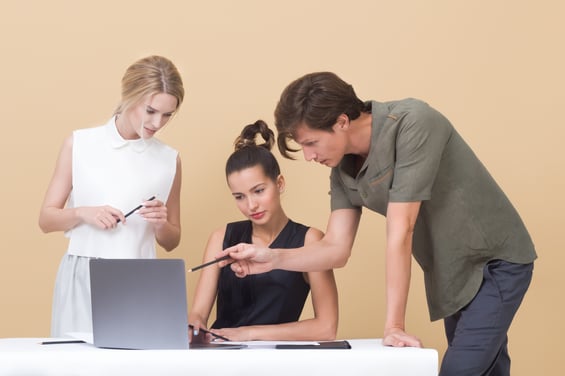 Examples of Business Process Automation
Here are some examples of business processes that can benefit from automation:
Hiring and Onboarding New Employees
Recruiting and hiring new employees involves a range of tasks such as processing job applications, scheduling interviews, making employment offers, organising induction meetings and training sessions, managing payroll, and more. While it may seem like a straightforward process, without automation, it can quickly become disorganised. This can result in lost information, employee dissatisfaction, and reduced productivity, not to mention the significant investment of time, effort, and money.
On the other hand, implementing business process automation in employee recruitment can offer a smooth flow between different tasks, eliminate much of the paperwork, guarantee all stages are completed, and keep all relevant personnel in the loop. By leveraging screening automation tools, for example, the BPA software can easily scan job applications according to company-defined criteria and identify the best candidates within minutes. As a result, hiring managers can focus on other tasks, like conducting interviews and reference checks. Additionally, such systems can also offer analytical capabilities, enabling employers to gain valuable insights into workforce productivity.
Do It Like Unilever
Using intelligent automation, multinational consumer goods company, Unilever, was able to save £1 million in one year on their recruitment strategy, as well as cutting time to hire by as much as 90%. This was done through sophisticated machine learning algorithms and technologies such as natural language processing, which was used for analysing speech patterns and vocabulary during virtual interviews.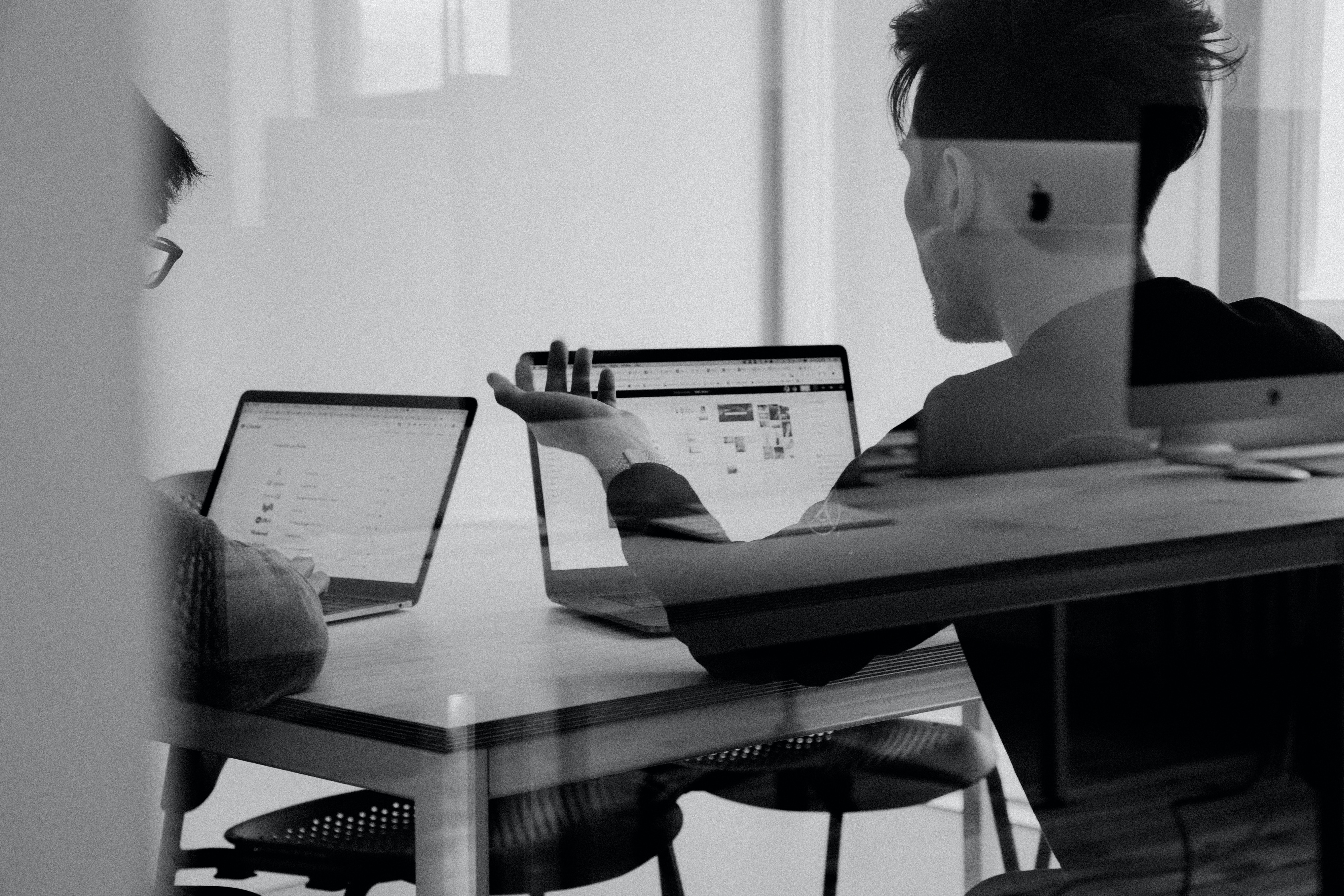 Discover - 7 Qualities of Top Tech Talent: What to Look for in Your Next Hire
Customer Support
Business process automation can be an effective solution to the influx of help tickets that companies receive when something goes wrong on their website or application. Instead of having employees manually respond to every complaint, which can be time-consuming and exhausting, BPA software can be set up to automatically create standard replies to common problems that can be pushed out to customers automatically based on keywords and phrases. This not only alleviates the manual burden on the team but also increases customer satisfaction and trust.
With an automated system, inquiries can be received, analysed, and directed to the appropriate resource without the need for human intervention. This can be achieved using artificial intelligence, which can handle the entire process from start to finish, turning customer support into customer success. Additionally, chatbots can be used to interact with website visitors, answering common questions and directing them to specific pages on the site.
Do It Like TUI
TUI, a top player in the global tourism industry, believes that every aspect of a customer's journey contributes to their holiday experience. To offer an elevated user experience, the company leveraged the advantages of self-service automation to develop self-service portals that provide proactive customer "self-service" and help agents present relevant, real-time information to help users make successful decisions. This allows TUI's travellers to take control of their trip, reduce waiting times, and enjoy an overall smooth and seamless holiday experience.
Purchase Order Requests
Purchase order (PO) requests are essential and recurring processes in many businesses. The approval process usually involves several criteria, and, if the request is approved, a purchase order is created, and copies are sent to the supplier. Business process automation can simplify this process by automatically approving certain POs that are repetitive, thus reducing the time and labour required to fill out and approve forms.
Process automation also enables the recording and organisation of all communication and data flowing between decision-makers involved in the process, ensuring accountability and transparency. Moreover, it can also prevent delays in the approval of purchase orders, minimise the risk of mistakes in the PO or delivery process, and reduce the chance of incomplete or missing records that could affect productivity.
Do It Like Kyocera
Kyocera, a multinational printer and copier manufacturer, was looking to optimise its pricing approval process for its larger accounts. By automating their purchase order process with e-procurement software, the organisation gave more visibility to senior executives, so they had the information they needed to make decisions quickly. This reduced the pricing approval process by 85%, accelerating turnaround time and winning the company new business.
Marketing Activities
In the digital era, effective marketing requires a range of time-consuming and repetitive tasks such as online campaigns, email marketing, and social media management. This can leave less time for creating powerful messages that resonate with the target audience. Therefore, marketing automation has become essential for effective marketing strategies and execution. By using marketing automation software, companies can focus on creating personalised and relevant content to nurture the right customers on a consistent basis.
Marketing automation software allows businesses to send automated marketing messages to customers across various channels like email, websites, social media, and text messages. This technology is a part of customer relationship management (CRM) and is commonly used by marketing departments to streamline staff workflows, remove repetitive tasks and increase overall marketing efficiency. By utilising marketing automation, businesses can generate sales leads, target specific customer segments, and deliver relevant and timely messages to build stronger relationships with their audience.
Do It Like Alibaba
Alibaba, the Chinese e-commerce giant, uses marketing automation to personalise its email marketing campaigns. They utilise customer data to segment their email list and send targeted messages based on user behaviour, purchase history, and preferences. Alibaba also uses marketing automation for social media postings and targets customers with personalised ads. By using data and automation, the company is able to provide a more personalised and relevant experience to customers, leading to increased engagement and sales.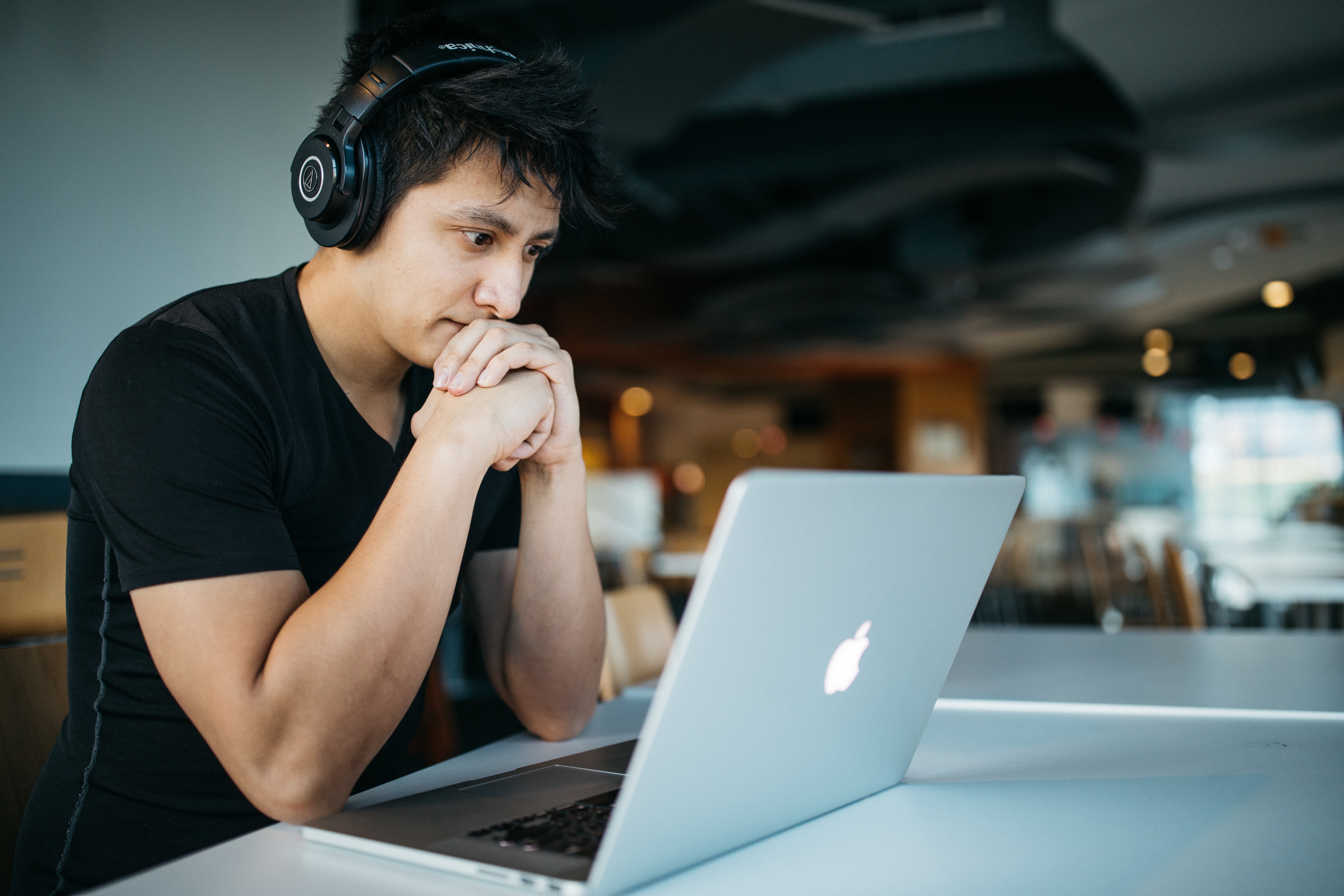 Steps to Successfully Implement Business Automation
Business process automation is a vital driver of digital transformation, with numerous benefits for organisations of all sizes. On the flip side, businesses can only reap those benefits when they have a plan and do it right the first time.
If you're looking to embark on your automation journey, here are the best practices you should follow to get the most out of your business process automation efforts:
Identify the Processes to Automate
The first step in implementing business automation is to identify the processes that are suitable for automation. Start by reviewing your existing processes and identify those that are time-consuming and repetitive. Look for processes that require a high level of accuracy and consistency, as well as those that are prone to human error.
Some examples of processes that are suitable for automation include data entry, invoice processing, inventory management, and customer service. Once you have identified those processes, determine the goals you want to achieve by automating them, such as reducing costs, increasing efficiency, or improving customer satisfaction. This will allow you to assess your processes with clarity, measure success and analyse further improvements.
Choose the Right Automation Tools
Once you have evaluated the functions and processes that require improvement and defined the goals your automation should accomplish, the next step is to find the right tool that can help nurture your process transformation. It is crucial to choose a business process automation tool that is user-friendly for your team members, flexible enough to adapt to operational changes, tracks your goals, and provides the highest return on investment (ROI) for what you wish to accomplish.
There are various automation tools available in the market, each with different features and functionalities. When selecting an automation tool, consider the following factors:
Compatibility: Ensure the tool is compatible with your existing systems and software.
Ease of Use: Choose a tool that is easy to use and doesn't require extensive training.
Scalability: Ensure that the tool can handle your current workload and can scale up as your business grows.
Integration: Look for tools that can integrate with other systems and software.
Cost: Consider the cost of the tool and whether it offers a good return on investment.
Some popular automation tools include:
Integromat
Workato
Zapier
SendInBlue
ActiveCampaign
HubSpot
HootSuite
Google Data Studio
Airtable
Test the Automation Process
Testing is a critical step in the implementation process. Before divining in automating more of your business activities, it is essential to test each automating process thoroughly in a controlled environment and on a small scale to ensure it works correctly, identify any potential issues and make necessary adjustments. This ensures that the process is effective and minimises the risk of errors and inefficiencies. Once satisfied with the testing results, you can move on to the next step.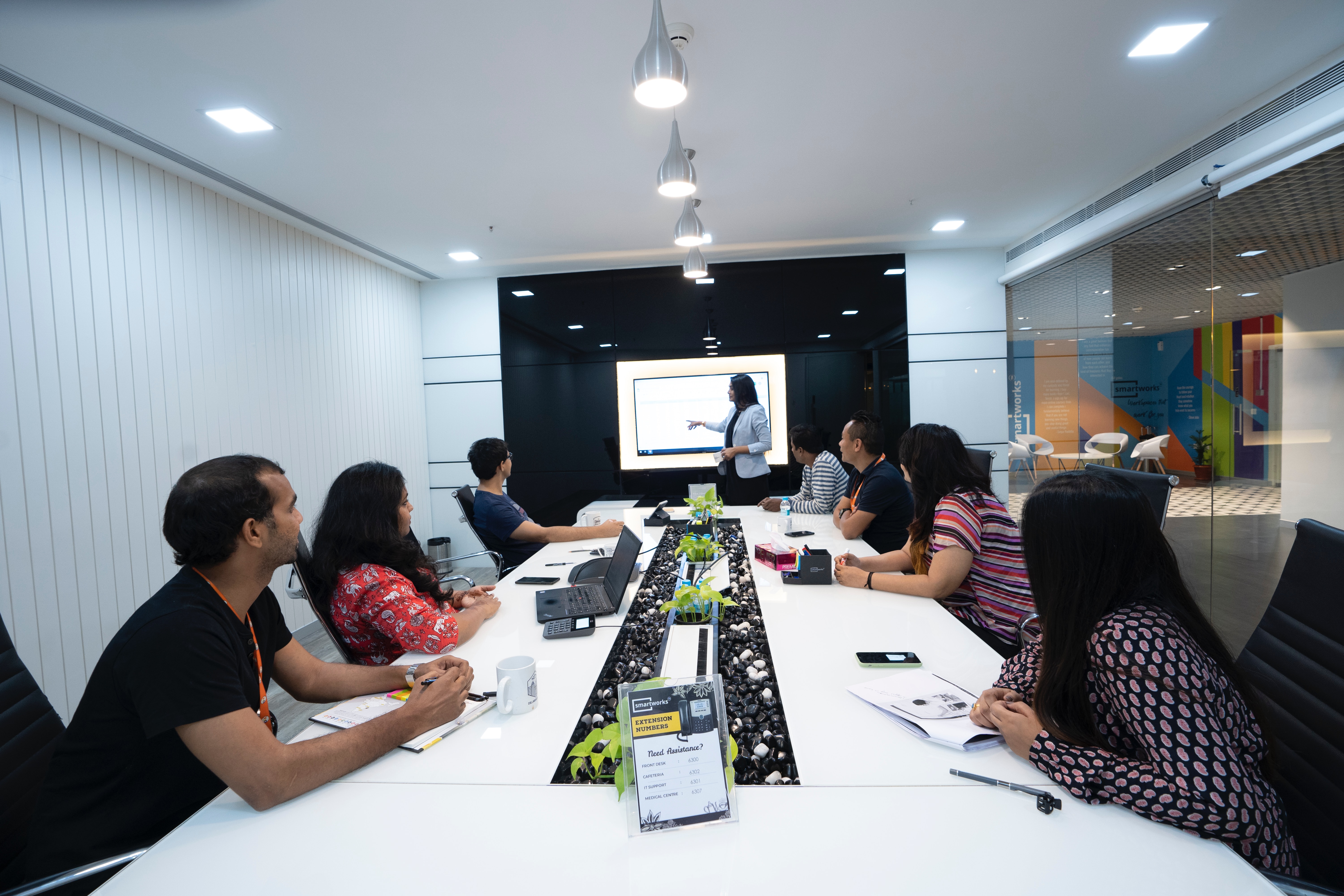 Bring Everyone On-Board and Train Employees
Although implementing automation in an organisation can bring immense value, some employees may resist this drastic change for various reasons, such as fear of losing their job or anxiety about disruption in the organisation's status quo. So, as you embark on your automation journey, it's important to have conversations about its implementation and ease employee concerns.
Such worries are usual, but there are ways you can address them and put everyone at ease:
Explain the Benefits: If employees understand how BPA can enhance their productivity while allowing them more time to work on critical projects, they are more likely to accept and embrace the changes.
Keep Them Updated: Keep your employees updated and involved at every step. For example, you can organise regular brainstorming sessions to discuss all the pain points of manual processes, listen to their concerns, and try to address them.
Establish Clear Roles: Automating specific tasks will inevitably change employees' daily tasks, so their workdays should be adjusted accordingly. Establishing roles clearly, building transparency, and enforcing accountability can help ease employee anxiety.
In addition to these steps, training employees is crucial in the automation process. Employees need to understand how the automation process works, their role in the process, and how to troubleshoot any issues that may arise. Training could include hands-on practice with the automation tool, as well as guidance on how to use the tool to achieve the desired goals. It is also essential to communicate the benefits of automation to employees and involve them in the automation process to get their buy-in.
Monitor and Evaluate
Process automation is intended to simplify operations and achieve business goals, but sometimes the first round of implementation may not have the desired impact. Automation can fail or underperform if certain factors are not considered, causing unanticipated challenges that can disrupt workflow and result in automation failure. In other cases, auditing your BPA implementation can uncover new automation opportunities or superior strategies.
For these reasons, monitoring and evaluation are critical to ensuring that the automation process is delivering the desired results and achieving your objectives. You can establish a system to regularly monitor the process's performance and gather data on its effectiveness. The collected data should include metrics such as time saved, cost savings, error rates, and customer satisfaction. Use this data to assess the process's effectiveness, identify areas for improvement, make informed decisions and adjust the automation process as needed to optimise its performance.
Embrace Change
To ensure the success of your automation journey, it's important to understand that automation is not a one-time process but an ongoing one, and continuous improvement is essential for its success. Equally important with that is to embrace change and be open to new ways of doing things. Business automation can bring significant benefits to your organisation, but it requires a willingness to adapt and evolve.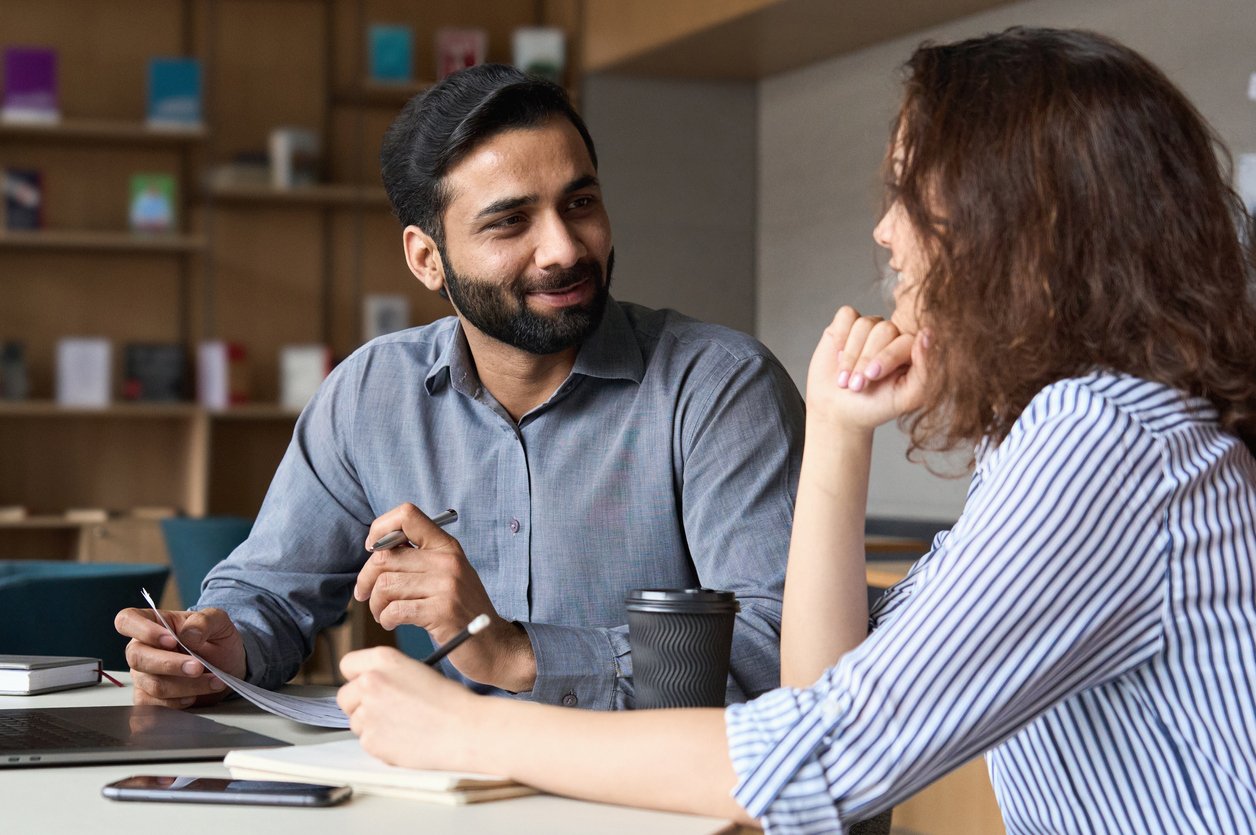 Final Thoughts
The evidence is clear: business process automation tools are highly effective in achieving efficiency in business operations. Deloitte reports that RPA alone has led to an 86% improvement in productivity, a 59% reduction in costs, and a 92% improvement in compliance. Across industries, businesses are increasingly adopting and expanding the use of automation to manage various types of processes. To stay competitive and reap the benefits of BPA, it's crucial to start investing in automation today.
About Templeton
Templeton holds a 27-year track record of recruiting thousands of IT professionals around the globe and a vast database filled with potential candidates that suit your needs. Find out more about our multi-award-winning recruitment services.