Whether you're an experienced consultant or considering a new career path in recruitment, the staffing industry has much to offer in 2021 and 2022. With over half of all workers intending to find a new job in the next year, junior and senior recruiters stand to gain significant advantages from a new challenge of their own.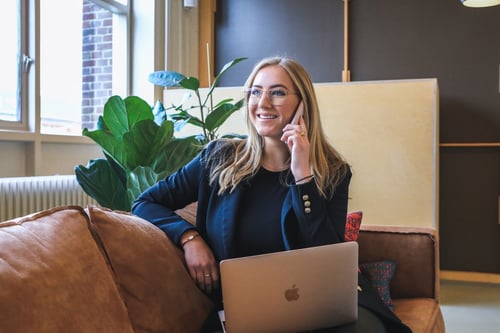 Our senior tech recruitment consultants reveal why seasoned recruiters and new beginners should set out for a new professional adventure in recruitment.
5 Reasons to Apply for Your Next Recruitment Consultant Role
Economy & Job Opportunities
There's never been a better time to launch your career in recruitment or take the challenge of a new staffing role. As industries around the world open up following the Covid-19 pandemic, employers across sectors and geographies are keen to recoup on last year's unprecedented financial losses and redundancies and take advantage of consumers' renewed desire to socialise, connect and access entertainment.
In Q3 of 2021, Britain's open job vacancies have reached a record high. The hiring rebound has been so successful that the Confederation of British Industry (CBI) has warned that the UK will face significant skills shortages in the next two years. Claire Warnes, head of education, skills and productivity at KPMG UK, predicts, 'While record-high permanent placements and higher starting salaries mean it remains a jobseekers market, recruiters and employers have seen the most severe decline of candidate availability in history and will be thinking about how to attract and retain new staff.'
The candidate-led market will see businesses maximising investment in staffing specialists who can identify and connect with top talent. From start-ups and SMEs to large global businesses, organisations will be in urgent need of experienced recruitment partners. Candidates will require additional support from consultants they trust to advise them on deciding between multiple competitive employment options. The race to find talent will present far greater opportunities for higher commissions, expanding networks and upskilling like never before.
Career Development
No matter how dedicated an individual is, new chances to learn and upskill will always remain limited without the right support. Most organisations will have a glass ceiling of productivity and creativity, and when you hit yours, it's time to find something else that will excite and challenge you again. Some recruitment agency leaders - particularly those who value diversity and inclusion - are investing significantly in their employees through initiatives such as:
Mentoring

Formal training programmes

In-house Learning & Development Managers

Personal Development Plans - Where targets, KPIs and learning activities are tailored to the needs of the individual and regularly reviewed.
Smaller recruitment agencies can often provide faster and more beneficial career development than large global businesses. More agile, flexible and with more ambitious growth plans, SMEs empower their managers and teams to put forward innovative ideas, deliver honest negative (and much-needed) feedback, take risks and drive large-scale change. The freedom, autonomy and entrepreneurial spirit of staffing SMEs present an ideal opportunity for the most ambitious recruiters.
The best employers know that the money and time invested in a consultant will be returned many times over in the performance of their recruiting teams. Identify your next fulfilling role by assessing what companies offer staff, whether they champion and support their employees on their website and social media, and whether the space and commitment to development offered match your own personal and professional goals.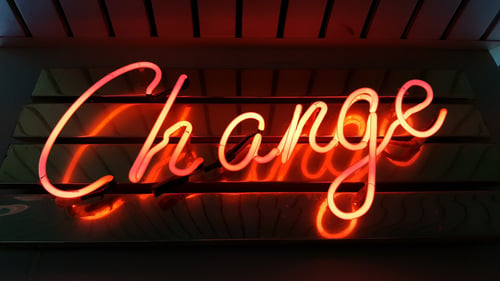 Variety and Motivation
Even for those who are happy or comfortable in their current roles, switching jobs could be the unexpected boost needed to achieve even better and become even happier. Career change coach Avery Roth advocates, 'Coasting keeps you playing small and avoiding the fulfilment of your potential. While that may not seem immediately threatening, there will come a time when comfort with your job turns into boredom.'
Staffing agencies who specialise in contract recruitment can provide particularly varied jobs and career paths. Temporary and short-term assignments require speaking to thousands of different clients and candidates every year and challenges and opportunities for innovation on an almost daily basis. Agencies specialising in fast-moving and forward-thinking industries such as technology will enable recruiters to continuously learn entirely new candidate skill sets, recruit some of the most influential and game-changing teams for innovative clients and constantly improve their market knowledge.
Positive Work Environment
88% of employees think a positive corporate culture is an essential part of a company's success. Whilst recruitment has historically been a 'work hard, play hard' culture that expects long hours at a desk and values short-term competition over long-term achievement, some recruitment companies have been created with an inclusive approach and employee happiness at their core.
Positive work environments start with forward-thinking, involved and connected CEOs and Board members who drive a beneficial culture from the top down. If your current employer doesn't offer the right culture, an individual will find it incredibly difficult to effect company-wide change without the right support. The only way to experience a better working culture is to find a new employer who already offers it.
For the most progressive and supportive employers, diversity and inclusion don't just mean hiring the right people but building a culture that embraces and supports every difference and every individual. The best staffing agencies will take care and invest effort in building a positive work environment through initiatives such as:
Communication – Regular and transparent updates on company progress, individual progress against targets and future plans

Employee Groups – Spaces and platforms for recruiters to connect, share their experiences and support each other

Employee Advisory Boards – Where management regularly listen to and acts on the feedback of their teams

Physical & Mental Health Programmes – Understanding employees as human beings first and supporting their needs

Events – Rewarding and celebrating together as a team.
Be Part of the New Change
If you always do what you've always done, you'll always get what you've always got. Some companies are making positive changes following the Covid-19 pandemic – but if yours isn't, it might signal a time for a new change of your own.
Finding a new recruitment job can help you take advantage of the world of work's transformation in the New Normal:
Remote work and virtual meetings are likely to continue, with hybrid working being adopted in industries such as staffing which are people-focused and based on relationships and communication but which can also offer the flexibility of home working for calls, admin and organisation

The past year's reliance on technology has reinforced the importance of IT tools to our everyday life and work. Some recruiting agencies are investing in or expanding their database, introducing automation and leveraging AI to access candidate pools faster than ever before. A new role can breathe fresh life into your own candidate-searching techniques, helping you become more effective and efficient with no extra effort

The flexibility required by many industries in responding to the pandemic and consumer needs globally will drive greater opportunities for the most agile, adaptable recruitment agencies. Joining a progressive agency focused on a fast-growing and sustainable sector such as IT will offer the best job security for consultants, the most varied day-to-day work and the greatest success in matching the right candidates to the right clients at the right time.
Up to 25% more people than previously estimated will switch occupations in the coming year ahead. Whereas you might have been content and successful in your current or previous roles, the pandemic has shifted priorities for millions and has caused many to question what they really want from a life and career.
5 Reasons to Join Templeton
Passionate about Career Progression – True Career Partners
Seasoned recruiters will be all too familiar with the story of making millions within mere years of starting a staffing career path. Whilst recruiting has the potential to be a very lucrative career path, at Templeton, we know that building recruiting excellence takes time, support and investment from your employer. We provide weekly training, Personal Development Plans tailored to every individual and a transparent career progression strategy so that you know exactly what you need to achieve. We've helped successful recruiters build their career path from entry-level to Associate Director, and are passionate about helping you achieve your personal and professional goals.
Being part of the Templeton family means a career that matches your strengths and preferences and which complements the strengths of the wider team. Templeton provides best-in-class learning and development alongside structured mentorship time with deeply experienced Directors and regular sessions with highly qualified coaches. We invest heavily in our family, and we believe that as our team improves their skills, we all rise together, building a stronger, brighter future for all.
Our unlimited commission programme won't make you a millionaire overnight, but it will ensure you're well rewarded for your efforts. Your pay packet won't be restricted by grades, seniority or promotion levels – you can be as successful as you want to be.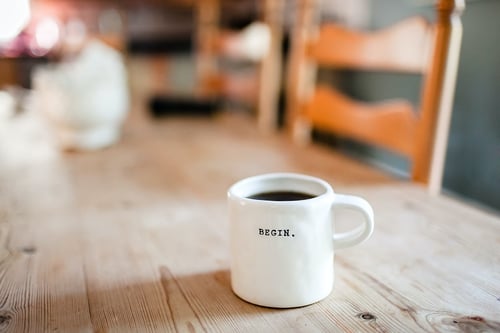 Social, Positive Work Environment
We work hard, and we celebrate and reward success. Our offices are social, energetic and collaborative environments where everyone is supported and encouraged to achieve their best. A truly global team, we have six offices worldwide across the UK, Germany, Switzerland, the Netherlands, Poland and the USA, and we take care to ensure all of our recruiters are involved and included every day, wherever they are.
From regular company drinks and team nights out to our lunch clubs and company anniversary and Christmas parties, we always take the time to have fun and celebrate our achievements together.
Work with Large Global Clients and Innovative Tech Brands
Our 25-year history spans decades-long partnerships and new relationships with some of the world's best-known Financial Services, Pharma, Energy, Retail and Transport companies. Recruiters joining our team will be welcomed with a hot desk and an extensive list of existing recruiting projects across 40 countries.
We provide our recruiters with a variety of tools to support them, including:
Database of over 350,000 skilled, engaged tech professionals actively seeking IT jobs

Your own LinkedIn recruiter licence

Access to the market's most vibrant job boards across geographies and remits

Support from an experienced Head of Marketing who creates bespoke candidate campaigns and delivers Account Based Marketing for business development

Weekly training, your own Personal Development Plan and personalised support from our Learning & Development Manager.
Personal Support from Experienced Recruitment Leaders
Our Sales Directors and Team Leaders have worked for some of the world's largest recruitment companies – and they're now at Templeton to help grow our company and your career.
Our Director Team and Senior Management team have over a century's collective experience in building, nurturing and supporting the very best consultants for leading recruitment organisations. Our 25 years' experience supporting talent means we are uniquely placed to coach, mentor and develop you beyond your ambitions.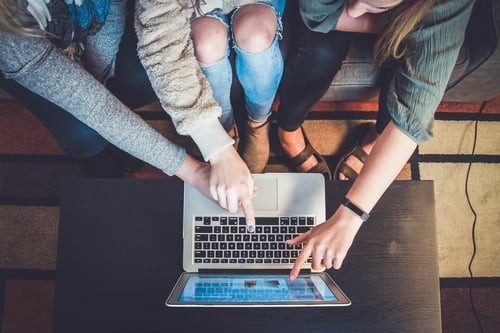 Diverse & Inclusive
Whilst many companies are now (and rightfully so!) beginning to invest in supporting diverse employees and building inclusive cultures, Templeton have been diverse and inclusive since our inception in 1996. We are:
BAME-Led – Like only 5% of UK SMEs

Majority Female – 65% of our team are female, with 50% female leadership

International & Multicultural – 70% of our staff originate from outside of the UK, and we collectively speak 25 languages

Social Mobility Inclusive – Some of our staff originate from disadvantaged backgrounds, and Templeton hires based on aptitude and merit rather than Academic qualifications or years of experience

Diverse Overall – 80% of our staff identify as diverse (from our June 2021 D&I Survey).
In a world where a third of European workers have experienced workplace discrimination, 96% of our employees report never having experienced discrimination throughout Templeton's 25-year history. 100% of our team agree, and 90% strongly agree that they can bring their whole selves to work. We're on a mission to make our business and the tech industry more diverse and inclusive – and we can only do that with more diverse recruiters and passionate allies like you.
Whatever your background and experience level, you will be welcome, included and supported at Templeton.
Interested in joining our team? Send your CV to a.treasure@templeton-recruitment.com.
Find Your Next Recruitment Consultant Job
Discover what it's really like to work at Templeton and what we offer our teams.
Read more about our company and the latest Templeton news.