Dmitry is a solo-preneur in the SAP Business Intelligence area in a broad sense. He has a long track-record implementing Data Warehouses, regional Data Marts and operational reporting systems, based on Business Warehouse, HANA-native DWH and S/4 HANA Embedded Analytics technologies.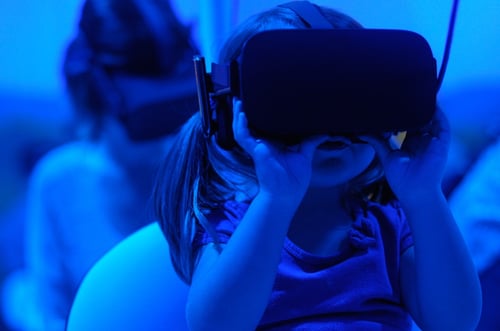 He has accumulated the knowledge in the BI area by completing most of the projects as hands on modeler, therefore any Architectural and Way-of-Working advice comes from practical observations. Dmitry speaks English, Dutch, Russian and Lithuanian; He loves kite-surfing and snow-kiting depending on the season.
What's It Like to Start a Career as a SAP HANA and BI Professional?
Q1. Hi Dmitry, thanks for taking the time out to talk to us today. You have 11+ years' experience in SAP BI implementations with 4 years of which have been focused on SAP HANA and S/4HANA Analytics. What were the defining reasons behind choosing SAP and Business Intelligence career journey?
Well, my choice to get into BI was very accidental and started a good decade ago with BW. A small chat during a coffee break was a deciding factor.
I got into HANA as soon as I heard of and never regretted it. It's a wonderful technology that has evolved a lot in recent years and now with S/4HANA Embedded Analytics we can really benefit from real-time reporting.
Q2. What are the three fundamental differences to you between SAP S/4HANA and 'traditional' SAP ERP?
To me, the greatest advantage of S/4 lays in User Experience – its' primary interaction point is Fiori, which is delivers intuitive, installation-free and very role-specific content.
As far as Analytics are concerned, the way they can be weaved into transactional processing makes is very attractive. This is called Embedded Analytics, where users do not even know for sure whether they are accessing an Analytical or Transactional component. This is something we dreamed of for a very long time.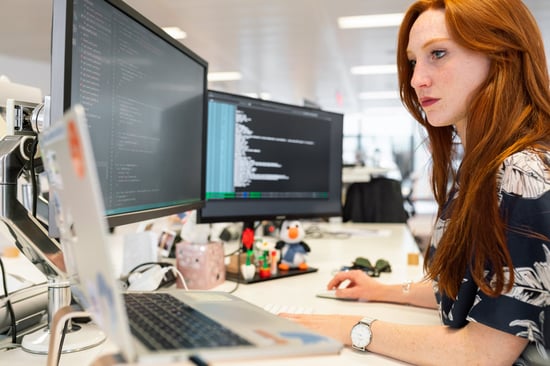 Third and quite important aspect (to me, at the very least) is the fact that data structures in S/4HANA are significantly simplified. Therefore, it takes just a fraction of time to build any analytical models in S/4HANA as compared to traditional ABAP reports or ERP + BW combination.
Q3. Who has been your most influential mentor to date, and why?
Remember the coffee break? That was him. He did not, really, mean it 
Q4. SAP Leonardo provides real-time insights into clients' ERP data, how do you see it progressing Machine Learning and AI capabilities through SAP?
As far as S/4HANA and predictive capabilities are concerned, I have been to a wonderful TechEd session in Barcelona a few weeks ago (session code S4H162). Since version 1709 you can train your model in Predictive Analytics based on HANA data, upload results back to HANA and use it in CDS-based analytics, including Fiori Lists, KPIs, BO Analysis, etc. This fields is being developed a lot, some nice things we will see in 2018.
How to Build a Business Intelligence Career
Q5. What was thinking behind 'the three flavours of BI on SAP S/4HANA' idiom?
Well, this comes from the presentation I gave on SAPinsider last June. What I meant by the three flavours is, that:
1. Customers may choose to do Analytics in Fiori-based tools that SAP delivers with S/4HANA, namely KPI Modeler, default DesignStudio template, WebDynpro-based multi-dimensional modeler. They do have their limitations, but certainly it is a lot you get without a need for any additional software license investment.
2. For those clients that cannot, really, get satisfied with what Fiori has to offer, integration with Business Objects is very good. It is, certainly, easy to hook up and you have all the tools available in BO suite.
3. The third and most complicated landscape is a combination of S/4HANA Analytics, plus BO, plus Business Warehouse. Again, I (and my clients) am mostly concerned with integration of the three. Judging from what I have seen, a lot of effort has been spent by SAP making it all work together. I am positively surprised to see how well it goes.
Q6. In addition to delivery as an SAP consultant, you also provide blogs and insight to the SAP community, speak at SAP conferences and provide SAP Education. Which is the most rewarding to you, and why?
Well, I like the combination. Project work helps me build in-depth knowledge of a particular sub-area. For example, I have spent past 12 months on building CDS-views based Analytics models in S/4HANA. On the other hand, teaching for SAP Education demands broader subject knowledge. Even though my favourite courses on Embedded Analytics are quite brief yet, my students often come well-prepared with lots of questions on and around the main subject.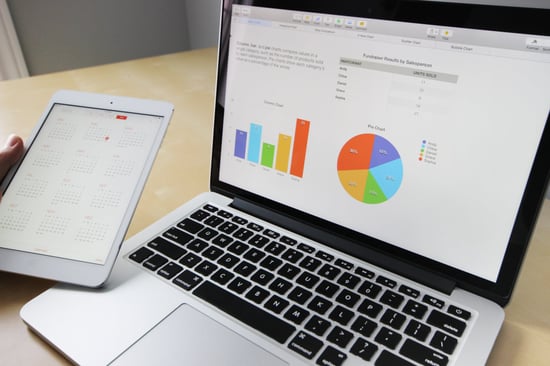 So, hands-on work and teaching certainly do complement each other and give me a good push to grow. Conference speaking is just pure fun!
Myths and Realities of an IT Career Path
Q7. Tell us something most people don't know about SAP S/4HANA?
Many SAP customers do not think of 2025 (end of support for traditional ERP systems) yet. But I think this will change soon. If they choose to stay with SAP, we will see a lot of S/4HANA migration/implementation projects coming in the 7 years ahead.
Q8. What do you think are the stand out characteristics and skills of a successful BI focused consultant?
My personal observation is that those BI consultants that are eager to have a broad BW/BO/HANA knowledge combined with tolerance for scripting/coding have a solid position on the job market. If you have an ability to travel from a user-requirement down to source tables and draw a draft of entity diagram in 10 minutes, it's a good start already.
Q9. What do you think is going to be the next key evolution of SAP S/4HANA, and where do you think its impact will be felt the most?
To my mind, small bits and pieces of Machine Learning weaved into Embedded Analytics on S/4HANA will be very much appreciated by the customers. As I have previously mentioned, SAP is working on this framework and aims at major release in 2018. I am very hopeful to have my hands on it ASAP.
Build a Successful
IT Career
Read our Interview with a Robotics Developer.
Browse the latest IT job vacancies.