In addition to worldwide disruption and devastation, Covid-19 has had a monumental impact upon the way we think about our careers. Workers across industries have been forced to take a step back and understand what they really want out of work and, ultimately, life. Many have realised that long hours and weekends filled with work are no longer sustainable. Some are reluctant to give up the good work/life balance they've achieved without a commute and others seek greater purpose to what they do every day. The yearning for better – and the realisation that it could exist without previous barriers such as location – is spurring millions to look for a new job.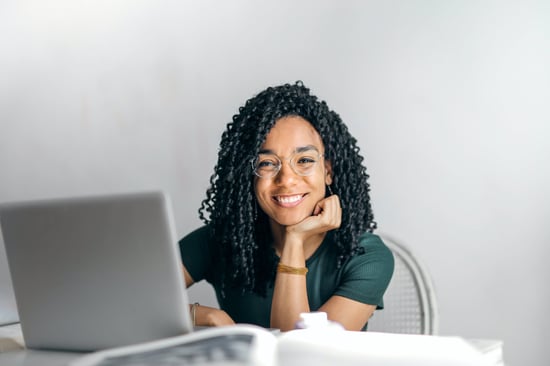 In the current 'Great Resignation', employers are seeing staff hand in their notice at higher levels than ever before. The increase in staff turnover comes at the same time that skills shortages are reaching record heights, particularly in tech, where 75% of business leaders are already suffering a significant skills deficit. When organisations are battling with each other for niche skilled talent in a scarce, competitive market, how can your company keep hold of the excellent workforce it's already got?
Templeton's tech recruitment specialists reveal our guidance for retaining the skilled professionals in your company.
4 Ways to Keep Your Best Staff
Commit to Creating a Great Place to Work
The famous saying 'culture eats strategy for breakfast' has never been truer. HR departments and managers often go all out for potential recruits, offering new hires generous pay and bonus structures and negotiating on things like flexible hours and benefits that existing employees are made to earn over many years. Business leaders, and anyone wanting to keep their best staff, must treat retention with the same importance and investment as they afford to their recruitment approach. Employees who feel they are individually valued and supported have much higher tenure than their peers.
Whilst the hallmarks of a negative working culture are well-known – high staff turnover, bullying, confused vision, lack of communication, and an environment fuelled by stress, anxiety and fear of failure – many organisations struggle to identify exactly how to improve the employee experience they offer. The best way to improve a culture is by involving staff in driving the direction of their working experience through a variety of methods, including:
Communicate well, often and in many ways. Show how the company is progressing against its goals through regular organisation-wide presentations, send email newsletters and provide face-to-face updates to communicate the real impact of employees on their organisation. Employees who feel more connected to their company as far more engaged, have a positive perception of the company and are more personally interested in helping it achieve its goals – and therefore less likely to leave.
Provide varied opportunities to give direct, honest and anonymous feedback. Conduct Town Hall Meetings where staff members can ask questions of senior leadership, create virtual and physical suggestion boxes where staff can submit ideas and improvements, and survey staff on what they think is working well and where the organisation can improve. Report regularly to sum up the feedback received and the actions that will be taken as a direct result. Workers who feel like they have a say in how their organisation is run, feel valued for their opinions and see their suggestions create real change are far more easily retained.
Regularly praise the achievements of teams and individuals. Public recognition is important to many employees, and those who are more private will really appreciate a sincere face-to-face thank you from a senior leader. Ensure managers and Directors regularly take the time and care to show workers that they are seen by and matter to leadership and the organisation. An atmosphere where individuals are appreciated, and continuously see other staff members praised for their work, will contribute to a culture based on collaboration, respect and positivity.
Invest in Employee Training & Development
One of the major factors behind employee attrition is the lack of career opportunity – whether this is real or just perceived. Whilst potential new roles could offer exciting prospects, an astounding 93% of professionals would be persuaded to stay in their current role if it offered better career prospects.
Career progression can look very different to different people. Some will be happy with and motivated by a step-by-step strategy that maps out exactly what they need to do and when, whereas others will want more flexibility and autonomy over how they need to develop as new projects and responsibilities evolve. Whilst many individuals will want to push themselves to achieve increasingly higher stretch targets, others will feel more motivated by the contribution they can see they bring to the company, or by acquiring new technical abilities or soft skills. Create a Personal Development Plan for each staff member from scratch – even those who are more senior, as managers and leaders also want to progress – to help them visualise their success at the company and how they will get there, and continue to update this throughout the individual's career path.
Line managers and department heads should be just as motivated to keep their staff as the business is; setting expectations and activities around retention will help keep managers aligned to this goal. Managers should be fully involved in their team's development plans and discuss progress in regular (weekly or fortnightly, depending on the role) 1-2-1 conversations. Development progress should be formally tracked and measured to identify and resolve any worries or roadblocks stopping employees from moving forward. The close communication between manager and employee practised in these 1-21-s, and the strong working relationship that this engenders, will act as the first line of defence to spot signs the employee is unhappy and resolve issues before they decide to start job hunting.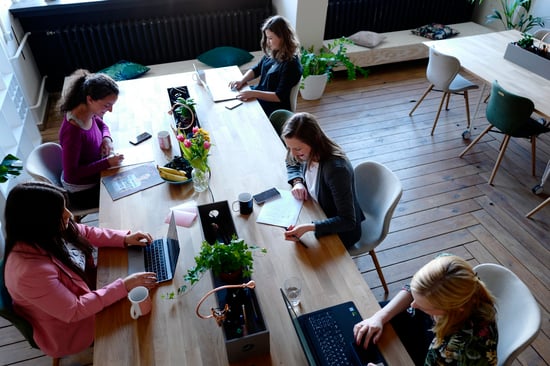 Provide Benefits that Your Staff Really Value
In the past decade, organisations have increasingly realised the importance of employee benefits in creating a culture that really rewards and appreciates people for their work and achievements. Many companies have chosen to focus on incentives and rewards that also improve collaboration, from company holidays abroad for all staff to team lunches, company nights out with free food and drink, and parties every summer and Christmas. Whilst these benefits have been enjoyed and valued by many employees in the past, the coronavirus pandemic – along with rapid globalisation and growing awareness of diversity and inclusion – is changing the game.
In-person social events are no longer viable during Covid restrictions, and even in periods when mass socialising is legally permitted, these events actively exclude people with disabilities and health conditions that make them more vulnerable. These events are also less of a benefit and more of a chore for staff who have to travel internationally, and can cause considerable stress and anxiety for healthy individuals still worried about catching or spreading Covid.
As neurodiverse individuals become more understood and accepted, employers are becoming more aware of how personality type, mental health, disabilities and neurodiversity impact the value that employees actually receive from company benefits. One in 4 people are introverted and receive less value from social occasions; for introverts and many non-neurotypical people, company social events are not the fun reward that their employer intends. Between a quarter and a half of all employees report actively dreading their office Christmas party, with 90% of staff preferring to receive a financial bonus or extra holiday days rather than a festive get-together.
Business leaders are beginning to realise that relying on old methods for the modern-day workplace won't cut it, and are conducting optional events over Zoom and offering different types of rewards instead. Some companies are aiming to tempt workers with high-value and creative perks including iPhones, new gadgets, paying for dinners at Michelin-starred restaurants and large discounts on expensive items like cars. However, organisations don't necessarily need to spend a lot of money to thank and motivate their employees – they just need to provide what their employees most want and value.
The company benefits that employees most value include:
Flexible Hours

–

88% of workers say that flexibility is their top consideration when deciding whether to take a new job offer.

Gender and age also make a difference: 50% of women say flexibility and remote working are most important when considering a new job, and this is particularly important to female employees who are also caring for children or relatives. 49% of employers are already looking to extend their flexible work offering.

Home Working

– 64% of workers would rather work from home than receive a substantial pay rise.

Health Insurance

– 54% of employees would give paid health insurance options 'heavy consideration' when weighing up job prospects.

Holiday Time

– Unlimited paid holiday time is desired by 46% of workers, as work/life balance and family time become more important to individuals than company-subsidised celebrations.
Perhaps surprisingly to many employers, the above benefits are considerably more popular than free lunches, company cars, technology and gadgets, and social events. Flexible hours and home working are cost-free (and can generate significant value in productivity gains), with health insurance and holiday time representing small costs against the monumental benefits of a happy, healthy, engaged and valued workforce.
The best way to ensure your benefits match the wants and needs of your employees is simply to ask them. Send an anonymous survey to all staff across locations, departments and levels, seek feedback from managers and incorporate learnings from exit interviews into your benefits strategy. Review your current offering against this, and work out where there are gaps, improvements and opportunities to get closer to what your employees want. Employees who feel their company is truly interested and invested in what they want and need are far less likely to seek better from another employer.
Hire the Right People in the First Place
The best way to reduce the likelihood of employees leaving your business is to hire the staff who are best suited to the role, the team and the company. New research reveals that in 2021, over half of all new hires aren't working out in some way – with 1 in 4 new recruits considered failed hires. The largest factors behind this are a poor fit between the candidate and the position, or a poor fit between the candidate and the company culture. Whilst some hiring managers have cited difficulties with gaging candidate's full self over video interviews, HR teams and leaders mostly report struggling to accurately assess for candidate/organisation/role fit and an over-reliance on gut instinct over considered, strategic processes.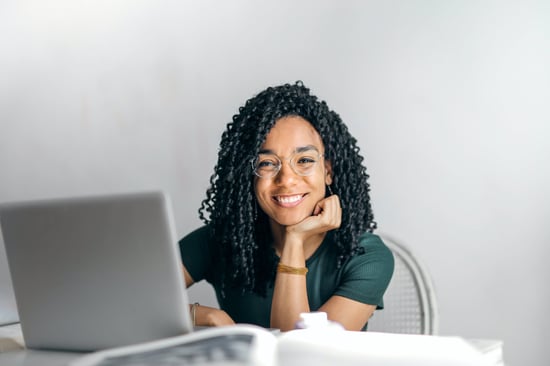 To improve your probability of finding and selecting the right candidates at every stage of the recruitment process, consider the following tactics:
Review Advertising – Job ad copy and messaging must fit the daily reality of the role to effectively manage and set expectations. Words that use more 'masculine-sounding' words suggest an aggressive, competitive culture based around status, which can deter women and many men from applying – and if the culture doesn't match the expectations, companies will simultaneously interview similar personality types who might not be right for the role
Use Panels for Interviews – Get a second (and third) opinion to compare candidates' skills, experience and potential culture fit, and limit unconscious bias. (Research shows we have a preference for hiring people just like us.)
Collaboration – Involve other team members when building the job description for the new hire: these individuals will have the best grasp on the real responsibilities and benefits that applicants can expect. Include existing members of that same department in interviews or arrange informal group calls/meetings before offer stage, to help both candidates and current staff most accurately establish whether it's a match
Get Help from the Experts – Because recruitment agencies that specialise in your industry will speak with hundreds of candidates every week, they will know the hallmarks of an excellent candidate and will be able to help you find them.
Find the Best Professionals for Your Tech Team
Templeton have 26 years' experience recruiting thousands of skilled IT professionals across 40 countries. Find out more about our award-winning IT recruitment services.
Want to find niche skills in new talent pools? Here are 7 Ways to Recruit Diverse Candidates.