Working in tech offers a wealth of exciting opportunities for career advancement, with a wide range of possible paths to explore. If you're currently in an IT role and seeking a more challenging and fast-paced position, becoming an IT project manager might be the perfect option. This career path requires a blend of technical expertise and traditional business skills, enabling you to oversee vital technology initiatives and keep them on track.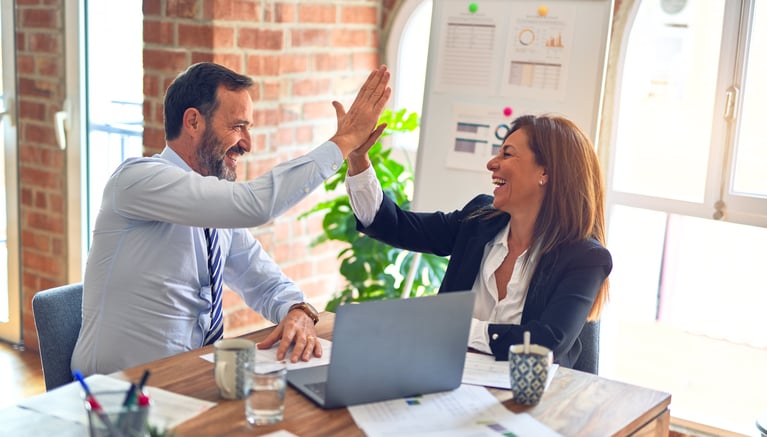 If this sounds like a compelling option, Templeton's tech recruitment experts have compiled a comprehensive guide to help you get started on your journey to becoming an IT project manager. This guide covers all the essentials of project management, including what is IT project management, the key responsibilities of the role, and how to launch your career in the field.
What Is an IT Project Manger?
An information technology (IT) project manager is a professional who works within an organisation to help them achieve their IT goals by planning and executing projects. They lead complex IT tasks like introducing new software solutions, scaling IT processes, or switching cloud providers. IT project managers can work in various organisations, such as healthcare facilities, tech companies, educational institutions, and businesses across industries.
Their role is complex and ever-changing, particularly in the fast-paced world of IT. They are responsible for overseeing the entire team of IT professionals working on a project and delegating tasks to ensure that every project is a success. They are also responsible for the smooth planning and execution of the project, ensuring it progresses on time and within budget. Overall, IT project managers comprise a crucial part of any organisation's IT department, ensuring that technology initiatives are successful and aligned with business objectives.
What Is It Like Being an IT Project Manager?
Being an IT project manager is an exciting career that combines leadership skills with technical knowledge. IT project managers work with a team across business and technology domains, leading them through the project's life cycle to deliver great results. They are responsible for creating plans and schedules that guide your team from ideation to launch, ensuring everyone knows what needs to happen next and motivating them along the way.
One of the essential skills of a well-rounded project manager is to instil a climate of psychological safety. This means creating an environment where team members are comfortable expressing their ideas, making mistakes, accepting vulnerability, and being responsible. Such leadership ensures that businesses produce quality services and goods and that team members are focused on getting results.
A project manager also acts as a liaison between those who ordered the project and those who bring it to life. They coordinate project phases and schedules, select the right people to serve on the project team, delegate assignments, effectively communicate with all stakeholders in the project, organise project plans and prepare reports and other tools to detail the specific budget, time and projected outcomes of the project. Additionally, they track the project's progress and adjust plans as needed.
Excellent leadership and communication skills are crucial for IT project managers to move projects along and keep work on track. They must also be highly organised and task-oriented to keep the team on track. An IT project manager, in particular, needs extensive knowledge of IT to know what expectations are manageable for the size and scope of a particular project.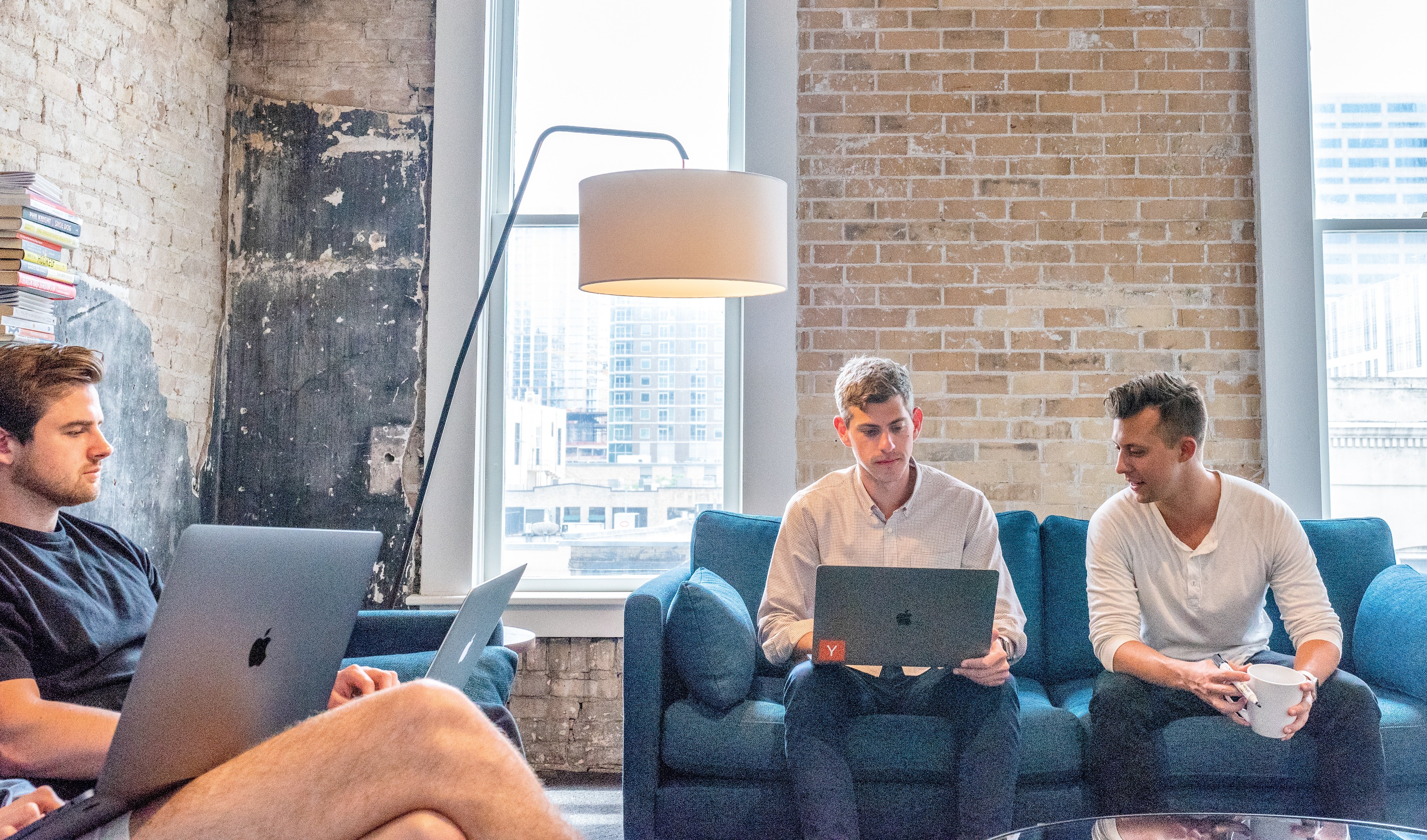 What Are the Key Responsibilities of an IT Project Manager?
IT project managers are responsible for ensuring that all team members collaborate effectively to complete projects and that their IT team delivers work on schedule and to a high standard. The daily duties of IT project managers may vary depending on their company and the industry they specialise in. However, some of the most common responsibilities of IT project managers include:
Project Planning and Development
An IT project manager is responsible for developing and maintaining a comprehensive project plan. This plan is a critical roadmap that outlines the project's scope, timeline, milestones, deliverables, and the resources required to complete the project successfully. To develop this plan, the IT project manager first works closely with business leaders to understand their specific requirements and identify any challenges that may arise during the project's implementation. By using their knowledge of existing processes within the business, they also identify the best path for the project's implementation and the best available resources, such as money, staff, and time, that can be used to achieve the project goals.
Once the project plan is developed, the IT project manager identifies the key activities involved in the project and determines the critical paths that require urgent attention. They also decide which steps can wait and allocate resources towards each activity based on their level of importance. This ensures that the project team is working efficiently and effectively, avoiding wasted time and resources.
Key Skills:
Technical Knowledge
Strong organisational skills
Ability to juggle multiple tasks
Managing and Evaluating Project Operations
To manage IT projects effectively, project managers need a distinct process to track and evaluate all project activities. This involves identifying potential issues, delays, or any other factors that may threaten the project's completion and implementing urgent interventions as necessary. To achieve this, IT project managers often use timelines that help them keep track of progress and make sure the project uses resources properly. Additionally, they establish individual deadlines for team members involved in executing the project to keep everyone accountable.
By monitoring the project's progress, potential delays can be prevented, and once everything is within scope, it becomes easier for the IT project manager to run proceedings. The key responsibility here lies in ensuring that everyone involved understands the process and needs of the project and that the project is delivered within the set deadline.
Key Skills:
Time management
Critical thinking
Task management
Building and Leading the Best Team
An IT project manager's job is not limited to technical expertise. Effective people management is also essential. They are responsible for assembling a team with the required skills, managing them efficiently, and providing motivation, training and guidance when necessary. They need to also ensure that the team is working together effectively to meet project goals. Ultimately, the success of a project hinges on the team's cohesiveness and motivation. This might not be an easy task, but an experienced and skilled project manager should be able to achieve it.
Key Skills:
Leadership
Team spirit
People management skills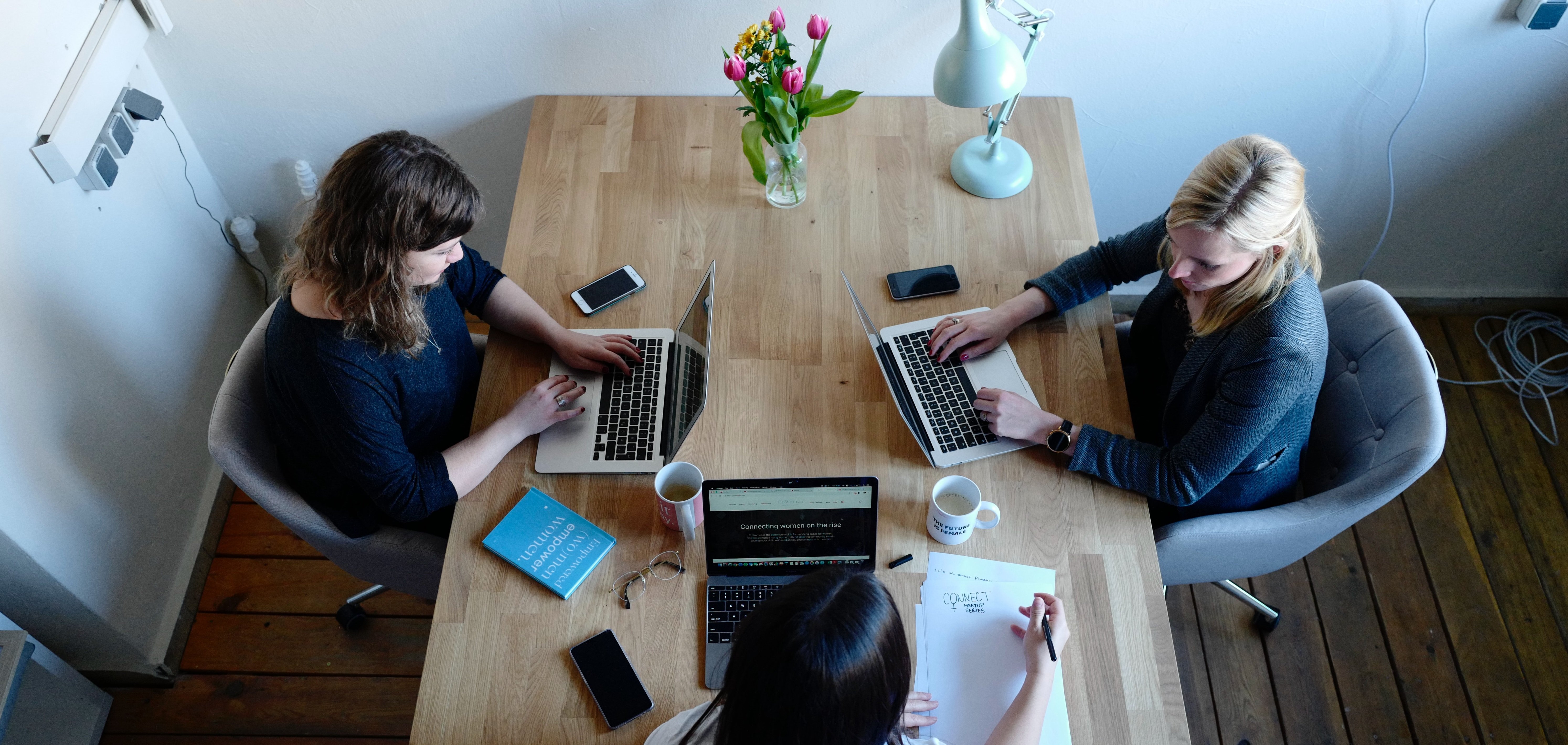 Managing Budget and Resources
In addition to managing the team and overseeing technical aspects, an IT project manager also bears the critical responsibility of managing the project's financial resources. This involves budgeting, selecting appropriate technology tools and methodologies, forecasting project costs, and identifying areas where expenses can be reduced without compromising the final product's quality.
Mismanagement of finances can result in harmful consequences, such as fund loss, delayed payments, or workforce reductions. Therefore, effective handling of financial matters is essential to ensure project success.
Key Skills:
Budget management
Decision making
Financial analysis
Risk Management and Quality Assurance
Every project is bound to face challenges and risks. That's why an IT project manager must have the expertise to recognise and manage these issues. This includes developing risk management strategies and contingency plans to mitigate the impact of potential risks. Additionally, they should be able to anticipate and resolve issues before they cause significant disruptions to the project's implementation.
An IT project manager is also accountable for ensuring that the project deliverables meet the required quality standards and are delivered within the designated time frame. They should be adept at managing changes to the project scope, timeline, or budget, ensuring that such changes are properly documented, authorised, and communicated to all stakeholders.
Key Skills:
Analytical skills
Strategic thinking
Problem-solving skills
Communicating with the Stakeholders
Another essential responsibility of an IT project manager is to ensure stakeholder satisfaction with the project. To achieve this, they need to maintain regular communication with all stakeholders throughout a project, including the project team, sponsors, and other people involved. By communicating project updates and progress and actively seeking feedback on how things are going, they can manage stakeholder expectations, make necessary changes before proceeding further, and resolve conflicts or issues before they arise.
Effectively managing stakeholder communication is crucial to the success of any project. Regular engagement and feedback help ensure that stakeholders' expectations are met and that everyone involved is satisfied with the project's outcome.
Key Skills:
Proactivity
Excellent communication skills
Conflict resolution
Overall, an IT project manager plays a critical role in ensuring the success of an IT project by effectively managing project resources, risks, and stakeholders, as well as ensuring that the project meets the required quality standards and is delivered on time and within budget.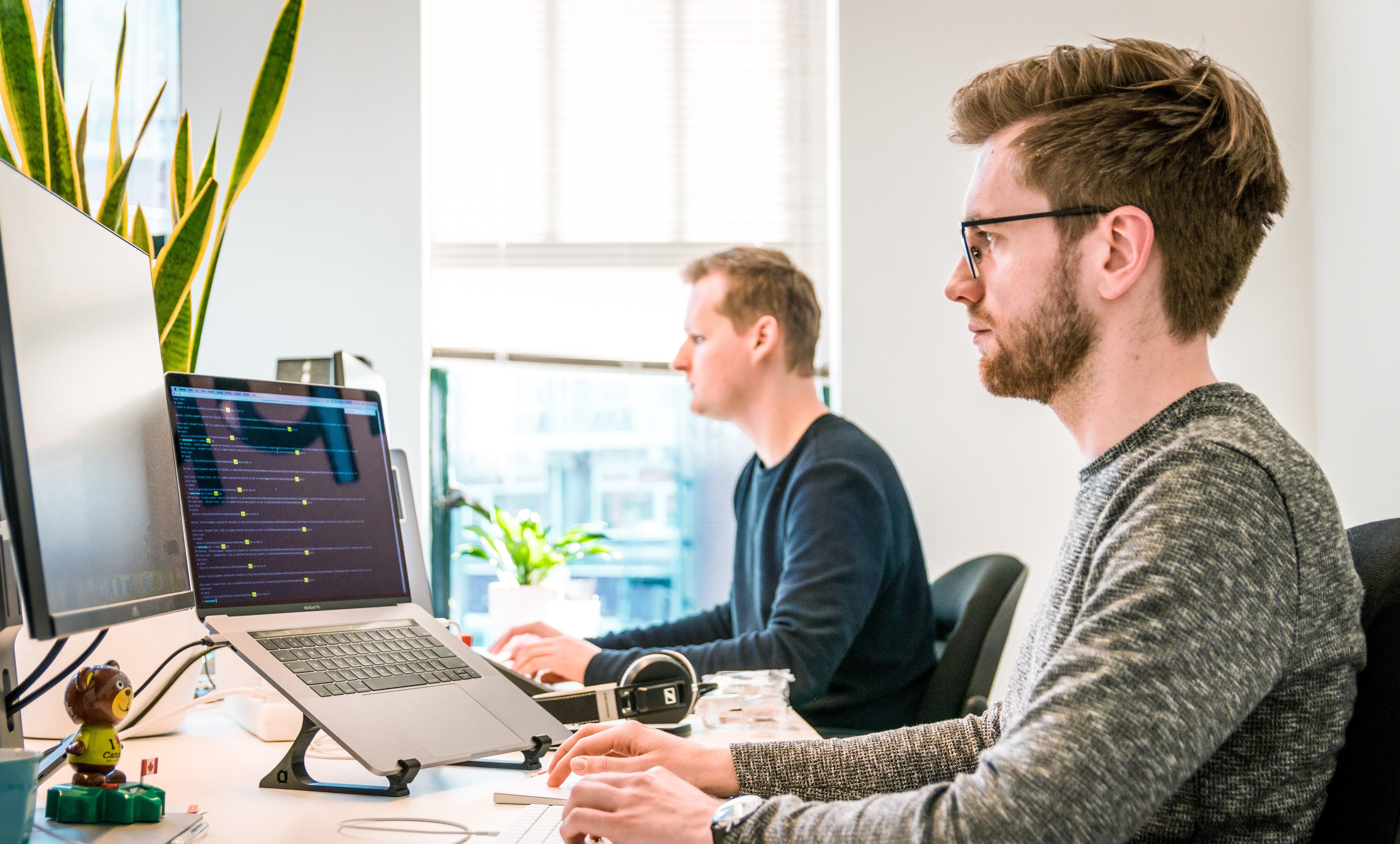 Steps to Becoming an IT Project Manager
If you made it this far, it means that you're actually considering a career in IT project management, but you might still be wondering where to start. While there is no one-size-fits-all answer, getting a relevant degree and/or certifications, as well as developing the skills you need to enter this field, can provide a strong starting point for your career in project management. Additionally, gaining experience in other jobs can be a valuable foundation for a successful career in project management. In fact, many IT project managers began their careers in related roles such as operations management, business analysis, or software engineering.
Here are a few key steps you can take to position yourself for success in this exciting field.
Gain Education and Certifications
Before you begin your IT project management journey, take some time to explore and identify if this career is right for you. Read the stories of other IT project managers, conduct informational interviews with industry professionals to gain insider insights or seek out volunteer projects that will increase your exposure to tech projects.
Once you get an idea of how project management works in the real world, it's time to explore the options that will help you gain the skills you need to break into the industry. The first and most obvious path to achieving these goals is through education.
Research Your Educational Options (But Don't Limit Yourself to That)
To enter the general project management field, a degree with courses related to business or project management may be enough. However, subject-specific knowledge carries greater weight for specialised project management roles such as those in IT, making an undergraduate degree in a relevant field more important. Typically, an IT project manager holds a bachelor's degree in computer science, information technology, or project management.
While not strictly necessary, holding such a degree can set you apart from other candidates seeking an IT project manager position. If you lack time to attend university, earning your degree online is a viable option. And if you don't feel like spending another three to four years earning another postgraduate qualification, a master's degree may also enhance your prospects of success, particularly if your initial degree is unrelated. Alternatively, you can compensate with equivalent work experience and/or relevant training and certifications.
Gaining certification is another great way to show not only that you have the project management business acumen but also specialised technical skills beyond the typical scope. Participating in a project management programme can help you build relevant skills and knowledge faster, like business management, human resource management, and IT skills.
Although becoming certified isn't a requirement for all employers, any IT project manager can benefit from adding at least one certification to their list of credentials. Some recommended certifications by professionals in the field include:
Master the Right Tools and Skills
A mix of soft skills, project management skills and technical IT skills can bring you closer to landing a position as an IT project manager. The main skills you'll need to master can be broadly categorised into three main areas:
Project Management Tools and Methodologies
As an IT project manager, it is crucial to have familiarity with various approaches to project management, particularly in the dynamic field of IT, where change is frequent. Knowledge of methods and approaches designed to accommodate changes is often required. Project management methodologies serve as a foundation for achieving project goals. They provide a blueprint for planning, managing, and executing tasks and projects.
Some of the most commonly used project management methodologies include:
Waterfall: A linear approach where each phase must be completed before moving to the next one. This methodology is ideal for projects with well-defined requirements, deliverables, and a fixed timeline.
Agile: An iterative approach that emphasises collaboration, flexibility, and responsiveness to change. Agile methodology is best suited for projects that require frequent adjustments and have a less clear picture of the final product.
Scrum: A framework used for implementing Agile methodology that focuses on teamwork, communication, and iterative progress. Scrum methodology is typically used for software development projects.
Lean: A methodology that focuses on eliminating waste and maximising value. Lean methodology is ideal for projects that require continuous improvement and a high degree of efficiency.
PRINCE2: A process-based approach that focuses on delivering projects within a defined scope, timeline, and budget. This methodology is widely used in the UK and Europe and is suitable for projects of all sizes and complexities.
In addition to these methodologies, several IT project management tools are also available to facilitate the management and execution of IT projects. These tools enable project managers to manage tasks, schedule activities, allocate resources, track progress, and communicate with team members and stakeholders.
Some of the most popular IT project management tools include:
IT project managers typically oversee the implementation of large-scale projects, making it essential to possess a comprehensive understanding of IT processes. Such knowledge may include security, systems, networks, cloud computing, programming, and the ability to scale different aspects of IT processes. However, the specific technical skills required may vary depending on the industry and job role, particularly in the rapidly evolving tech industry. To stay ahead of the game, here are seven critical technical skills that can expand your career opportunities in the field of IT project management for 2023 and beyond:
Algorithms and Data Structures
Programming Languages
Software Development Methodologies
Source Control Management
Cloud Computing and Networking
Virtualization Technologies
Security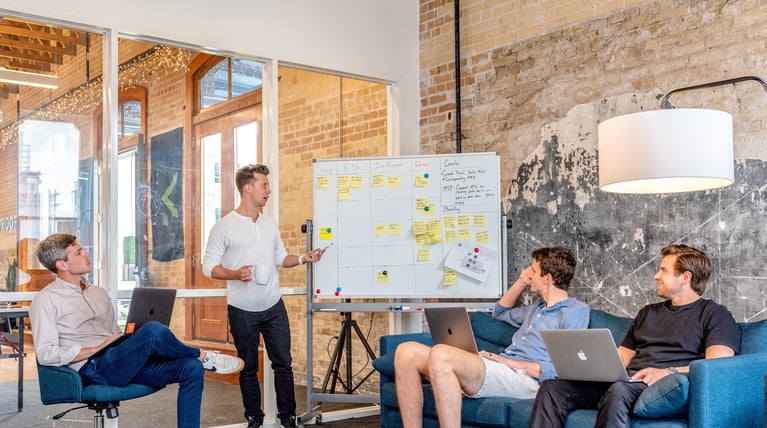 Project Management Skills
While technical IT skills are vital for IT project management, they are not sufficient in themselves to guarantee successful project management. To complete a project successfully, it is essential to navigating through the four stages of the project lifecycle: initiating, planning, executing, and closing. An effective IT project manager must possess the necessary skills to accomplish these tasks, including budgeting, risk assessment, scheduling, task assignment, running kick-off meetings, and more. These processes require specific project management skills, such as:
Task Management: Task management involves organising, planning, and tracking tasks within a project. It helps ensure that tasks are completed on time, within budget, and to the required quality standards. There is a variety of tools and software available that IT project managers can use, such as project management software, to-do lists, and time-tracking tools.
Time Management: Time management refers to effectively planning and managing the time involved in completing tasks. This includes the time required to complete a job and the time necessary to plan how it will be completed.
Budgeting: This is another important skill required in IT project management because it helps determine how much money should be spent on each phase or activity and how much time should be spent on each step or activity of the project.
Risk Management: A good IT project manager should be skilled in identifying potential risks that may affect project success early on and take the necessary steps to avoid them or mitigate their effects if they cannot be avoided.
Some additional job-specific IT project management skills include:
Strategic Planning
Agile Management
Scrum Management
Forecasting
Lean Thinking
Performance Tracking
To achieve success in an IT project, it's crucial to ensure that the technologies, processes, and people involved align and complement each other. This requires a combination of both technical and soft skills. While technical skills are essential for the project's execution, soft skills play a vital role in ensuring effective communication, collaboration, and team management. Some of the most crucial soft skills in IT project management include:
Communication and Interpersonal Skills: Communication skills are crucial for IT project management as they facilitate good relationships with clients, team members, and other stakeholders. These skills also aid in resolving conflicts and maintaining a productive working environment during project execution.
Leadership: Leadership skills are crucial for IT project managers. They need to have the ability to motivate their team and identify their strengths while addressing their weaknesses. Leadership skills include active listening, empathy, and effective communication.
Adaptability and Flexibility: IT project managers need to multitask and be adaptable as they juggle various responsibilities and handle unexpected changes in technology, team, and expectations. Therefore, adaptability and flexibility are essential for effective project management.
Critical Thinking: IT project managers must analyse problems and develop cost-effective solutions to meet business needs. Critical thinking is crucial for them to weigh the possible outcomes of each solution and available resources, especially in fast-paced environments or complex projects.
Problem-Solving: IT project managers should be able to identify issues and develop effective solutions proactively. These issues may range from technical glitches to team conflicts, and addressing them promptly is essential to prevent further complications that could disrupt the project's progress.
Team Management and Collaboration: Effective team management and collaboration involve fostering an environment where team members can share ideas, solve problems, and communicate effectively. Ensuring that every team member has an equal voice and is involved in the project planning process is essential.
Negotiation and Decision Making: IT project managers should be able to find solutions that satisfy all parties, promote successful outcomes, and meet project needs. Effective project managers should be able to make complex decisions in a timely manner, either independently or as part of a team.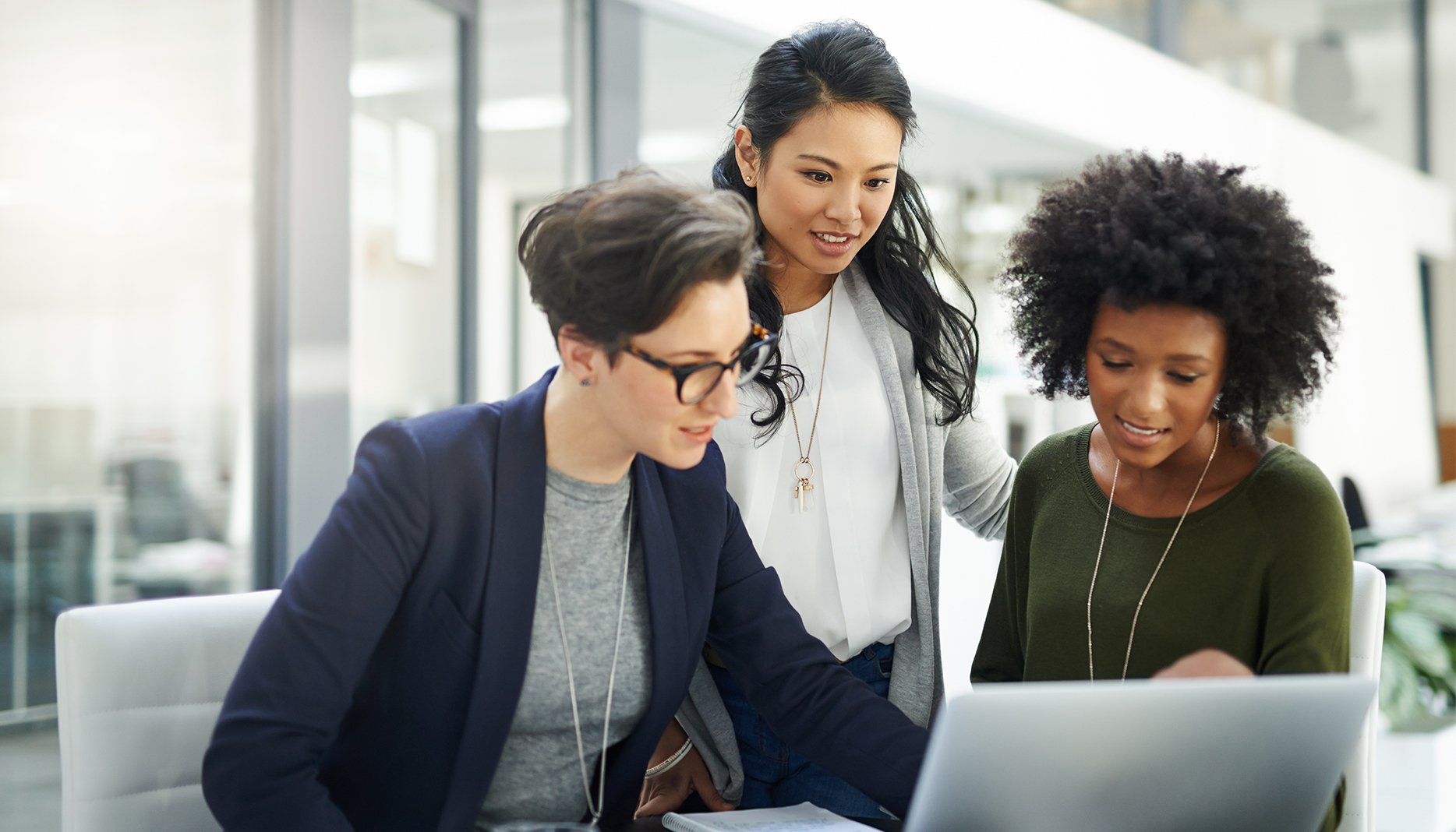 Gain the Proper Experience
To become an IT project manager, gaining relevant work experience is crucial. You can start by looking for entry-level jobs working on smaller IT projects, teams, or products to get yourself noticed. Any relevant role in planning campaigns or managing projects is advantageous, as it proves to employers that you have valuable experience overseeing the development of new projects.
Working as a team member on IT projects is also one of the best ways to gain experience. This will provide you with an understanding of the project management process, as well as the technical skills required to manage IT projects. Additionally, volunteering to manage small projects or taking on additional responsibilities at work, such as leading a team or managing a small project, can help you develop project management skills.
It's important to note that becoming an IT project manager requires a combination of technical and soft skills, so it's essential to develop a well-rounded skill set. Attending training and development programmes can also help you develop skills in leadership, communication, problem-solving, negotiation, decision-making, and adaptability will be crucial to your success as an IT project manager.
Start Your Job Hunt
Once you've gained all the required qualifications, you can start applying for IT project manager jobs. Crafting a well-written CV is the first essential step. Your CV should highlight your education, qualifications, experience, and soft skills. Once you have created an impressive CV, start uploading it to different job boards and apply to relevant opportunities online. Don't forget to keep your LinkedIn profile up to date, as potential employers often check online profiles before hiring.
In addition to applying for jobs online, you can also leverage your professional network. Reach out to any contacts you may have made during your work experience, certification programme, or undergraduate programme and inquire about any relevant job openings. A reference from one of your professional contacts can help make your application stand out among other candidates.
Moreover, networking with leaders in the industries that interest you can also create more opportunities. Internships and mentorships can also be valuable in opening doors and providing guidance and support. Finally, you might want to consider working with a specialised recruitment company. This can give you a great advantage since they often have industry connections and the expertise to match your skills and qualifications with the right job opportunities.
Salary Expectations and Career Progression
The average salary of an IT project manager can vary greatly depending on factors such as location, industry, experience, and qualifications. Here are some estimated average salaries for IT project managers in different regions:
UK: The average salary for an IT project manager in the UK is around £50,000 per year. (Glassdoor)
Europe: In Europe, IT project managers can earn an average salary of around €55,000 per year. (Payscale)
US: The median annual salary for computer and information systems managers, which includes IT project managers, in the US is around $151,150. (Bureau of Labor Statistics)
India: In India, the average salary for an IT project manager is around INR 1,500,000 per year. (Payscale)
China: The average salary for an IT project manager in China is around ¥ 200,000 per year. (Glassdoor)
Important Note: These figures are estimates and can vary based on the specific job, location, and other factors.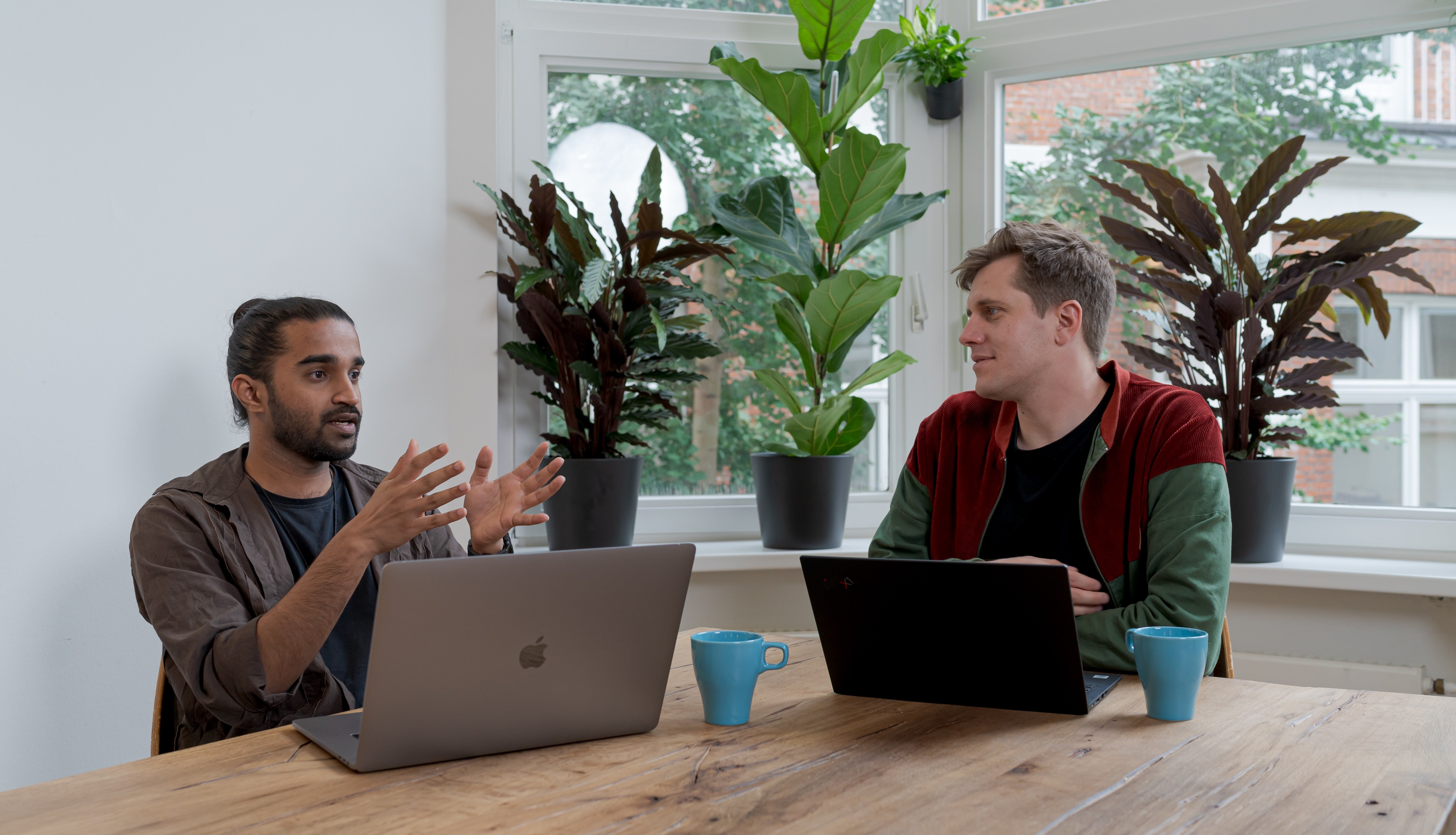 IT project managers can expect to have a promising career with many opportunities for growth and advancement. According to the Project Management Institute, the global economy will need 25 million new project professionals by 2030, as an increasing number of jobs require project management-oriented skills. With an increase in demand for IT project managers, annual salaries are also likely to rise. As organisations expand their scope and start new projects, they need qualified individuals to ensure those initiatives stay on track and within budget.
In regard to career advancement, many companies offer excellent training programmes to their project management staff that help them earn certifications or advance their skills to transition into corporate management roles over time. With the right training and experience, IT project managers can earn promotions to senior project management positions. Additionally, they can even specialise in various fields, like technical architecture, cybersecurity, operations, or department management, depending on their interests and strengths. Freelance consulting is also an option for those who prefer to work on their own schedule. Overall, IT project managers have a promising career path with a variety of opportunities for growth and specialisation.
The Future of IT Project Management
As businesses continue to focus on digital transformation, the demand for IT project management jobs is expected to rise in the current hiring climate. The future of IT project management will be shaped by emerging technologies such as artificial intelligence, machine learning, automation, and big data. Successful IT project managers will need to have experience in change management and implementation strategies of these technologies, along with a firm understanding of risk and security factors.
Intense competition and high customer expectations will continue to push businesses further towards a more agile approach to project management. As a result, IT project managers will need to have a strong knowledge of hybrid frameworks and project management methodologies, such as ITIL, Agile, Scrum, and PRINCE2.
Communication skills will become even more essential for IT project managers. Since technologies like AI and automation can now remove time-consuming tasks, there will be a greater emphasis on interpersonal skills, and employers will be looking for professionals who can bring new value to roles, such as fostering a culture of agility, resilience, and motivation.
Finally, the digital talent shortage that has left organisations with large skills gaps in tech teams, is prompting an increase in contract IT jobs and temporary roles. Professionals who have been looking for the opportunity to move into a contract or freelancing role are likely to face strong job prospects in the future.
Looking for an Opportunity in IT Project Management?
Templeton provides contract tech jobs in 40 countries worldwide, and our diverse, international team is on a mission to find the right one for you. Get in touch with us today!
Don't miss out on - What Tech Professionals Can Expect from the IT Jobs Market in 2023? Download our Free Report