What is ESG, and What Does It Mean?
ESG stands for Environmental, Social and Corporate Governance. It has become a more popular and extensive-term to refer to Corporate Social Responsibility in addition to including sustainability, responsible working practices and human rights.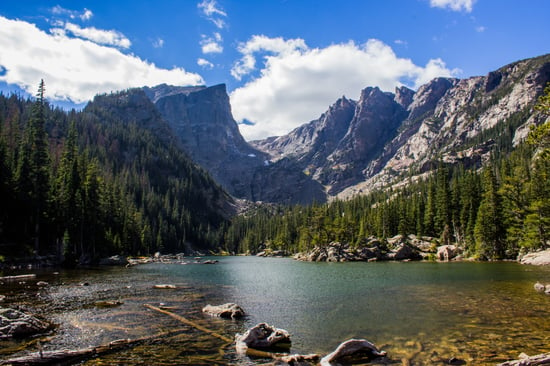 The Environmental element incorporates climate change, water, land, pollution, waste and both physical and digital spaces. The Social section focuses on how organisations treat their employees and customers as well as the impact the organisation has on local, national and global communities. Social sustainability includes fair working standards, education, healthcare, animal welfare, and of course, Diversity & Inclusion.
A company recognised as having 'good' ESG credentials must perform well in each of these areas and be able to evidence their practices through measurement, reporting and continuous improvement.
Why is ESG important?
Collective Impact – Whilst paper recycling initiatives and reducing energy use might seem like small steps in the scheme of things, every single person – and every single business – has a part to play in making our world a healthier and better place to live. The average person in the UK creates a carbon footprint of 12.7 tonnes of carbon dioxide every year, which is the equivalent of one car driving 23,000 miles or the weight of 25 million plastic straws. Business sustainability initiatives mean hundreds and thousands of people are working together through small steps that add up to big changes.

Customers – The Covid-19 pandemic has accelerated a growing customer appetite for sustainability. One third of US adults say they spend more time thinking about the climate than pre-2020, and almost 70% of highly empowered consumers plan to increase their spending with brands that reduce environmental impact. In our increasingly digital world, consumers want to be able to track their products from origin to delivery, feel connected with the purpose behind companies and their products, and feel confident that they are making ethical purchases with organisations they trust.

Brand – In addition to engaging and retaining customer bases, sustainability and social impact are vital to a positive brand image. Customers across backgrounds, locations and income groups are increasingly prioritising brands with ethics that mirror their own values. Customers who identify with a brand will be much more passionate supporters, delivering user-generated content, word-of-mouth purchases and referral business that drive long-term revenue growth.

Investors – Shareholders and venture capitalists are increasingly focusing on companies with sustainable business models and putting pressure on existing businesses to ramp up their ESG efforts. Japan, the world's third-largest economy, has become one of the globe's most enthusiastic proponents of sustainable long-term investing to protect pension funds for its growing elderly population. Like the European Union, Japan has made legally binding net zero and climate change targets which will require all businesses based in and operating within the regions to comply by 2050. Particularly for large multinational enterprises, this change must receive sufficient investment and effort now in order to be ready for the target deadline.
What Does ESG Mean for Different Industries?
For sectors related to Energy, sustainability comes in many solutions, which, whilst not always cheap and easy, are well-known, actionable and deliver marked improvements. Household names such as BP and Shell are committed to transitioning from Oil and Gas production companies into integrated Energy companies. This transition means a fundamental reversal of previous business models, with a focus on replacing fossil fuels with renewable energy sources, including wind, solar, hydropower, geothermal and biomass sources.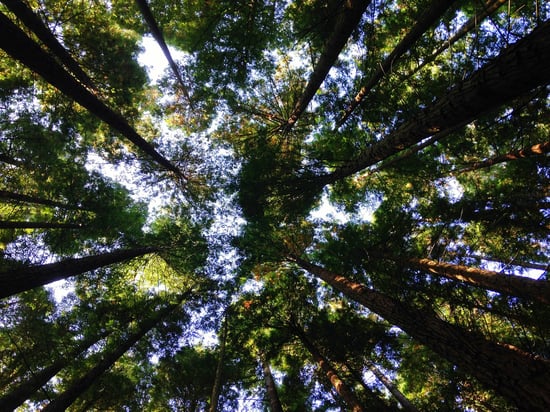 BP's sustainability goals include:
Cutting oil and gas production by 40% in the next decade

Getting to net zero by 2050 or sooner

Developing 50GW renewable generating capacity – broadly enough to meet the power needs of 36 million people – by 2030.
Shell's green energy ambitions include:
Focusing on electric vehicles (EV) and infrastructure – aiming to derive 20% of total revenue from electric car and lorry charging by 2025

Reducing carbon emissions annually and becoming net zero by 2050

Investing in low-carbon energy solutions and capturing and offsetting any residual emissions.
For industries such as Aviation and Automotive, there are many clear environmental solutions to current processes, such as waste reduction in manufacturing and investment in greener materials. However, for other sectors, ESG requires a much more detailed and introspective approach.
Financial Services – Investors are increasingly incorporating sustainable governance in their analysis to conduct accurate risk assessments, such as the impact of climate change on physical assets and transitioning from brown assets to lower carbon and greener alternatives. As the most cost-effective form of energy and harnessing the greatest growth potential, renewables are receiving greater investment which is, in turn, supporting eco-friendly start-ups.
Large banks and financiers are beginning to use ESG criteria to assess their borrowers by filtering out companies that may not be sustainable and may therefore pose a financial risk, as well as identifying sustainable companies which present long-term growth opportunities. In the coming years, financial regulators and policymakers will place increasing pressure on financial institutions to prioritise environmental and social sustainability.
Health and Social Care – The optimisation and success of hospitals, care homes and social services are directly linked to the health of the communities they serve. Improving education, affordable housing, nutrition and physical and mental wellbeing – in addition to making research and decisions as diverse and inclusive as possible – will drive positive social governance and support those working in the industry. Public sector organisations will add greater weight to the ESG credentials of potential partners and suppliers to ensure that all patients and users across every pathway receive the best possible care.
Retail & Consumer – In addition to the clear environmental concerns of waste, recycling, ethically sourced materials and sustainable production processes, Retail and Consumer businesses are also juggling growing social challenges. The working experience of employees has been neglected by industry giants for decades, particularly in those companies that outsource their production, and with modern slavery and inequality of opportunity still rife within the sector. Ethical logistics and supply chain, product safety, customer data management, labelling and reporting are all top issues receiving growing attention from world-leading Retail and Consumer companies.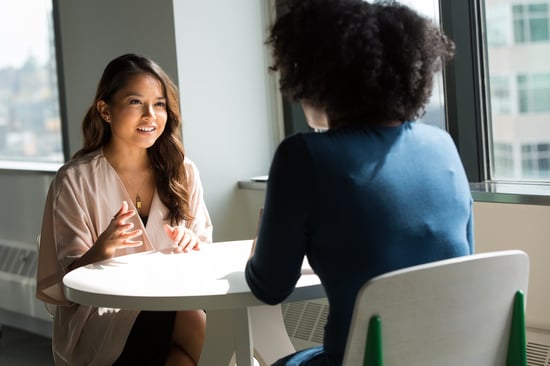 Technology – Whilst Artificial Intelligence (AI), Machine Learning (ML) and automation have made entire industries more efficient and, therefore, more eco-friendly, tech must contribute further to the ESG revolution. The IT sector currently consumes more electricity annually than the whole of Russia, and Greenpeace estimates tech usage will constitute 20% of the world's electricity by 2025 due to the adoption of cloud computing and emerging technologies that require greater computer power.
Waste is a vital issue – in 2018, the world generated 50 million metric tonnes of e-waste, and both businesses and consumers frequently replace functioning tech with newer versions – as is data: the energy required by data centres is responsible for the same amount of greenhouse gas emissions as the entire Aviation industry. Developers, Programmers and Engineers must continue to balance consumer needs with sustainable innovation.
Which Companies Are Succeeding in Driving Good ESG?
Businesses across industries are achieving higher ESG rankings – and therefore enhancing purchasing appeal with customers and positive shareholder interest – through eco-friendly policies, employee engagement initiatives and business model transformations. Here are three examples of large global brands that are delivering environmental, social and governance innovation.
Google: Investing in Sustainable Products & Upgrading Existing Product Range
In October 2021, Google upgraded its existing Google Maps product by launching a new climate-friendly Google Maps feature for iOs and Android in the US. The feature encourages environmental road use by showing users not only the fastest route but also the most fuel-efficient route to their destination. This latest update is part of the Alphabet company's ambition to save 1 million tonnes of CO2 every year by creating sustainable products and updating existing products to become more sustainable.

The search engine is now enabling visitors to find flights with lower carbon emissions. Google is adding features to core products that will help 1 billion people reduce their environmental footprint. Google Street View is mapping air quality to help city planners limit pollution, Google Earth is telling the stories of indigenous communities to raise diversity awareness and connect users across the world, and Alphabet products are monitoring rainforest protection, global power use and Earth data science.
Google has updated all cloud products to become carbon neutral and is continually releasing new products and features to help its users and communities reduce their own environmental impact.
Best Buy – Diverse Board Who Prioritised Employees During a Crisis
An industry frontrunner in early carbon emissions and zero waste commitments, the retail giant is also leading the industry by placing employees at the heart of its every business operation. The consumer electronics seller is the highest-rated retailer in Investor's Business Daily's 2020 Best ESG Companies ranking, coming in at No. 12 overall.
After shifting to a curb-side model with no in-store shopping options during Covid-19, Best Buy had to furlough 51,000 workers to protect both their jobs and business continuity. Remaining staff needed to adapt quickly to an entirely new business model: Best Buy rapidly deployed detailed training, new technology tools and open communication to ensure employees were involved and well-equipped for the change. The company proactively sought out the opinions of store managers and based the new strategy on their feedback.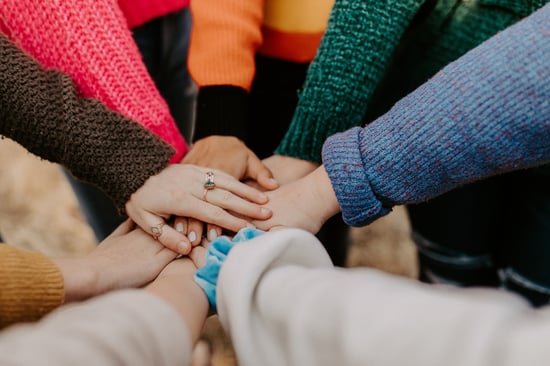 All furloughed employees retained their healthcare benefits throughout 2020 and 2021: vital in the USA, where the average cost of health insurance for one family is over $21,000 per year. Furloughed employees were invited to return to work as soon as possible, and Best Buy created bespoke training programmes to help workers feel confident, empowered and knowledgeable and fit back into work easily.
Best Buy also prioritised employees through:
Continuous feedback loops where employees are involved in improving processes and evolving both company strategy and working experience

Awarding pandemic-related appreciation pay to hourly store and supply chain employees

Paying pandemic-related bonuses to hourly employees

Provide a website and other tools to help furloughed employees apply for further Government financial support and benefits

Considerably raising its minimum wage.
The company's CEO, Corie Sue Barry, explains, 'From the very start of this crisis, we have been focused on ensuring the health and safety of our customers and employees while protecting the employee experience as much as possible.'
Operating with a diverse Board has been key to the success of Best Buy. 60% of Board members are female, and the business is one of the very few S&P 500 companies with a female CEO. The retailer's leadership reflects its majority female customer base, and the company have made their commitment to a representative workforce official. In 2021 Best Buy committed to hiring at least 30% diverse — specifically Black, Latinx, Indigenous and women — specialists in their tech teams, an ambitious goal given the urgent shortage of diverse tech professionals.
Where many retailers failed, Best Buy's strong relations with employees and inclusive people-focused strategy helped it adapt and achieve profits of over 16% in 2020.
Kimberly-Clark – Partnerships to Inform Ethical Supply Chains
In October 2021, Kimberly-Clark became one of the first companies to join World Wildlife Fund's new Forests Forward programme. Working with Forests Forward means transforming to a nature-based manufacturing and production strategy and a commitment to mitigating sourcing, climate and social risks. The paper-based consumer products company will utilise this partnership to reduce its current use of natural forest fibres by 50% and source at least 90% of tissue fibres from environmentally preferred fibre sources by 2025.
Kimberly-Clark also recently announced a new supplier partnership for sourcing personal care products. Collaborating with biotech company RWDC Industries will provide polyhydroxyalkanoates (PHA) source material to develop marine degradable products. RWDC uses compostable plant-based oils, meaning both products and packaging made with PHA biodegrade in soil, fresh water and seawater.
Kimberly-Clark's supplier choices and partnership advice are limiting the amount of plastic waste and ocean pollution caused by its products and helping the company strive to reduce its overall carbon footprint by 50%.
Improve ESG in Your Company with the Best Tech Skills
Templeton provide skilled IT specialists who deliver digital transformation programmes that increase efficiencies and make companies more sustainable. Find out more about our tech recruitment services.
Discover How CIOs and CTOs are Driving Successful Business Transformations.