Although 2020 saw the lowest years in deal-making in almost a decade, Pharma and Life Sciences industry leaders are already powering ahead with market recovery.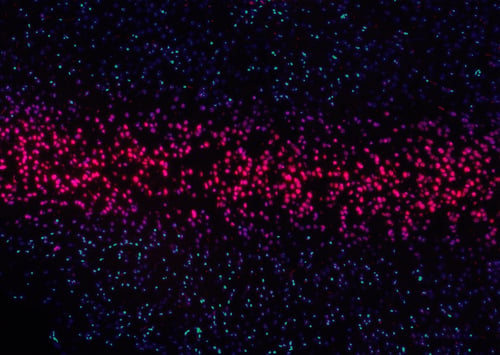 Covid-19 put a hold on many deals during the early stages of the pandemic, and significantly impacted the medical device sub-sector. The global medical devices sector achieved $184billion in deals; one of the lowest years since 2010. However, with the successful creation and deployment of Covid-19 vaccines and antibody tests, the industry outlook for 2021 is optimistic for a 'Return to Normal' in the 2021 and 2022.
Here Templeton & Partners provide the latest UK, European and global market overview into the Pharmaceuticals, Life Sciences and Biopharmaeuticals industry, including:
Industry Outlook for 2021 and beyond

Global Market Trends & Growth Areas

Market Focus on: Coronavirus Testing and Vaccinations, Oncology, Diabetes, Cardiovascular and Vaccines

Acceleration and Innovation of Digital Health

Digital Transformation in the industry

IT Skills Shortages and skill sets needed to drive the industry's transformation.
The most recent research and projections from leading publications and institutions such as the World Health Organisation (WHO), Broad Institute, International Diabetes Federation and The Lancet reveal expert insights into the coming years ahead.
Download our free Pharmaceuticals Market Report & Projections for 2021 and 2022.
Global Pharmaceuticals & Life Sciences Market Overview
Pharma

– M&A will be a significant driver of deals: PwC predict at least one transformational deal and a continued flurry of smaller deals ($5-$15billion) in oncology and cell and gene therapy. New and larger players in specialty pharma, such as Organon and Viatris, will likely make more bolt-on deals in traditional therapeutic areas, creating large upside potential for further M&A. Pharma and Life Sciences deals are expected to reach $250-$275billion.

Biotech

– Biotech will continue to see significant interest from large Pharma, with $5-$15billion-sized deals investing in innovation. Funding from both Venture Capitals and the public markets will continue to keep premiums for M&A high, influenced by potential drug pricing reform. With significant investment in oncology recently increasing market competition, smaller biotechs may re-evaluate their ability to compete, creating acquisition opportunities.

Medical Devices

– Investments in robotics, wearables, genomics, and diagnostics will be core innovation areas.

Covid-19 Diagnostics

– Fortune Business Insights: 'The global Covid-19 diagnostics market is projected to reach USD 8.04 billion by 2027, exhibiting a CAGR of 2.7% during the forecast period. Uncontrolled spread of the coronavirus worldwide will be the major factor propelling the growth of this market.'
Life Science Market Opportunities
AI in Genomic Diagnostics

– Studying cancer cells genomes by genome: The Broad Institute, Massachusetts identifies AI as a key diagnostics opportunity. The learnings derived from studying cancer cells by genome could enable Life Sciences professionals to create new algorithms for improved diagnosis across chronic diseases.

Saving Lives Through Innovation

– The World Health Organization warned in 2020 that global cancer rates could rise by 60% over the next 20 years unless cancer care is ramped up in low- and middle-income countries. Fewer than 15% offer comprehensive cancer treatment services through public health systems. 7million lives could be saved by 2030 by identifying the most appropriate science for each geography. As obesity is one of the world's largest preventable causes of cancer, Life Sciences innovators can enter and maximise this space.

Testing Methods that are More Accurate/Less Invasive

– On 12th February 2021 Prostagram MRI screening, modelled on breast screening, was reported to detect twice as many prostate cancers as standard PSA blood tests. Manchester University are developing urine tests to detect womb cancer accurately rather than through invasive and painful hysteroscopies.

Obesity Market Innovation

– The global anti-obesity drugs market is expected to grow at a CAGR of 32%.

Big Data and AI

– Optimisation of patient data can better inform diagnostics.

Stem Cell Therapy

– The global stem cell market was valued at $103million in 2018 and is predicted to grow at a CAGR of 9.8% from 2019 to 2030.
Industry Challenges – How the after-effects of Covid-19 will impact the sector and which areas of health will create the largest areas of urgency
Digital Health Leaders – Which major industry players are leading the way with digital innovation
Market Trends – From efficiencies and sustainability to patient personalisation through data usage and behaviour trends
Market Leader Activity – Where and how the largest Pharma and Life Sciences providers around the world are investing and ramping up growth plans for 2022 and beyond
Digital Transformation – How AI, data, automation and digitisation will impact Pharma diagnostics and treatments globally in the next five years.