Most of our time is spent doing
IT Contract Recruitment
Global niche IT contract and perm recruitment is at the heart of our business. Our 24 years of world-wide presence has equipped us with a competitive advantage built upon in-depth market and technical domains knowledge.
Our recruitment specialists consistently deliver the very best tech talent around the world, in the following niche technologies:
Data & Analytics, Emerging Technologies, Cloud, Enterprise Applications, Agile & Project Management, Software Development and DevOps
Technologies

Data & Analytics and Emerging Technologies

Cloud

Enterprise Applications

Agile & Project Management

Software Development

DevOps
Data & Analytics and Emerging Technologies
Data Science Data Automation
Cognitive Computing
Predictive Analytics
Augmented Analytics
Natural Language Processing (NLP)
Self Service BI
Automated Data Wrangling
Chatbots
Artificial Intelligence
Machine Learning
Computer Vision
IoT
Mobile First
Cloud
Amazon Web Services (AWS)
Microsoft
Google G-Suite
Hybrid Cloud
Container –as-a-service (CaaS)
Open Source
Omni Cloud
Cloud-Native
Serverless Computing
Data Lakes
Quantum Computing
Enterprise Applications
SAP
Oracle E-business
Salesforce
Workday
Microsoft
ServiceNow
Agile & Project Management
Rolling-wave Planning
Agile Project Management
Scrum Masters
Product Owners
Digital Project Management
Change Management
Risk Management
QA or Test
Software Development
Java
JavaScript
HTML/CSS
SQL
Python
R
Bash/Shell/PowerShell
C#
PHP
C++
TypeScript
SQL
Blockchain
JQuery
Express
Spring
React.js
.NET
Angular
DevOps
DevOps Engineers
Site Reliability Engineers
Release Manager
Automation Architect
Experience Assurance (XA) professional
Security Engineer
Statement of Work packages
As well as providing IT experts on a Time and Materials basis, we also provide IT experts to you under Statement of Works. This allows you to have better visibility and control of your spending and also meeting project timescales.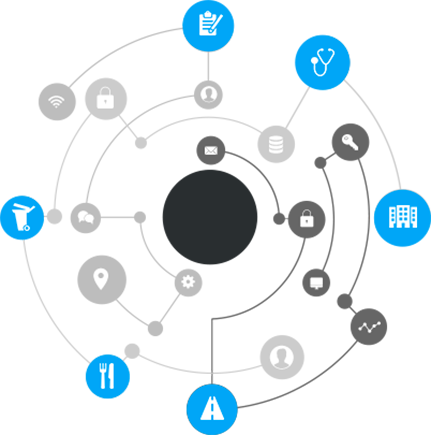 Deliverables schedule: Due dates for the deliverables of the project. This would include completion dates for development, QA testing, User Acceptance Testing, etc.
Applicable standards: Industry standards or other standards imposed on the project deliverables. These should include any standards such as ISO, CMM, CMMI, etc.
Acceptance criteria: You can expect transparent and timely project reporting.
Executive Search
WHAT IS EXECUTIVE SEARCH?
We believe that our clients should do their own permanent recruitment rather than paying a recruitment agency to do it. The one exception is very senior level appointments. Senior level permanent recruitment requires quite a specialist recruiter skillset to identify the right executives an match them to the right opportunities and manage a process that can take quite some time, in a manner that is respectful to all the senior people involved.
We are proud to say that we have this capability at Templeton and we have been making such placements at Chief and Director and Partner level for 24 years. Our approach is unique and very effective. One method is organising relaxed 'get togethers' for executives where they can sound each other out.
Training & Mentoring
At Templeton we recognise and value knowledge sharing. For this reason we have decided to undertake a hugely exciting project. Throughout our service to the IT industry we have established a great many working relationships with top tier CIOs who are equally passionate about sharing knowledge and educating new generations of leaders.
The Templeton Hub is a unique initiative focussed on sharing the knowledge and experitise of experienced CIOs of leading global organisations, to a wider audience. The initiative will be made available to future leaders via an online interactive platform, a variety of workshops, mentoring sessions and networking events.
Templeton Events
In 2020 we launched our Templeton Talks Tech Webinar series where we were joined by Global CIOs from a variety of industries to discuss current topics affecting Global C-suite executives. Recently, we were delighted to have Harry Moseley Global CIO of Zoom join us, where he discussed our next new normal during, and after the global Covid-19 pandemic.Please see below to click to view our Webinar with Zoom.
Our #TempletonConnect Events are designed to bring together top industry specialists in order to drive positive change in the Advanced Technology arenas. Each event focuses around a specific Technology sector and brings together C–level like-minded individuals who can share their knowledge and experience. For Templeton, it's an opportunity to get to know our partners better and understand what they are expecting from us as a service provider. We believe this is a game-changing initiative and we pride ourselves on this industry leading approach.
Upcoming Events
Subject
Please contact us for a list of events in 2021.
Location
Our events are held throughout Europe including Germany, the UK and The Netherlands.