Welcome to the World's First Recruitment Website which does not have 2 separate tabs labelled "Clients" and "Candidates"!
"Clients" are not Companies, they are "People" who we seek to build win win relationships with. "Candidates" are not "CVs", they are "People" who we seek to build win win relationships with. At different moments in the journey a person who was once a "Candidate" becomes a "Client" and vice versa. One of our values is transparency and hopefully you can see that right here, and will continue to do so as you build your relationship with us.
Nothing in recruitment is set in stone. We learn and upgrade our processes and resources continually. Internal resourcing processes at Templeton are built upon 23 years of gathering know-how and continuously aligning them with our partners requirements. That has given us the competitive edge and enabled us to find hidden gems.
Templeton Promise
Thank you for putting your trust in our service. At Templeton we believe in an honest & transparent way of doing business.
What you can expect from us...
Candidates who not only match your requirements, but also culturally compliment your organisation and team
Full international candidate compliance
Speedy & accurate service
Compliance with your resourcing process
Clear and timely and regular communication by the means that you prefer

Recruitment Process Milestones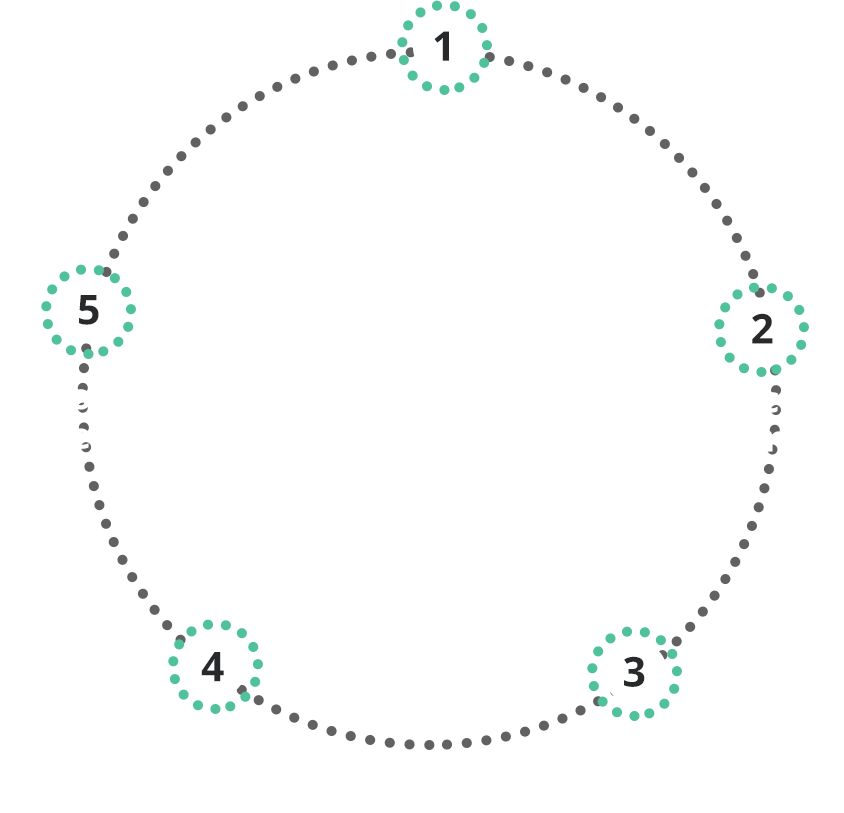 Define & Discover
Once we receive your job spec, your dedicated Account Manager will decide on the best recruitment strategy and schedule a briefing meeting with their delivery team to assign responsibilities and agree timescales. Our Business Processes Director will oversee everything to ensure the SLA's are met. We operate on contingency basis, that means we don't charge you unless you hire someone who we introduce.
...our dedication to use a whole range of proactive resourcing methods so that we can source the best candidates faster than anyone else.
...to fully brief us on what you are looking for from the perspective of everyone involved in the recruitment process at your end.
Search & Advertise
The delivery team will work 12 hours per day on various accounts. The delivery team shortlists and pre-screens 10 potential candidates and sends their CVs to the Account Manager within 6 working hours, who then chooses the top 3 potential candidates and submits them to you ASAP thereafter. Candidates who reach interview stage will be fully reference checked.
...that we will engage with active and passive candidates via Templeton's global database that has been built up over 23 years and also several of the 12 job boards and social media platforms that we are experts in mining. For many skills we have already built communities of candidates, many of whom are exclusive to us.
Feedback & Interview
We hope that you will be as fast at giving us feedback as we were in sending you CVs. This is because the best candidates will want swift feedback and this is one of the ways that we get them to give us their exclusivity. We would really appreciate feedback within 6 working hours and an interview in your diary within 1 or 2 days to avoid competition and disappointment if they get snapped up by another company. If it is a telephone interview then we will conference you into the candidate at our expense, and this guarantees that the interview happens on time when scheduled.
Most importantly that we won't waste your time! ...that we fully screen every candidate we put forward ...that we check their swift availability to interview and their genuine interest and commitment to your role
...fast feedback ...availability to interview our candidates quickly ...quick decisions to hire if they are chosen
Offer, acceptance & compliance
When offer is accepted on both sides, our compliance department will prepare the contract and welcome pack for your contractor, and make sure they fully understand the timesheets and invoicing process. We fully support them along the whole journey to ensure that they settle into the role seamlessly and start adding value fast.
Post-placement
At Templeton we promote a relationship approach and culture of ongoing feedback, therefore we are in touch with our contractors and clients on a regular basis.
...transparent communication with you and our contractor to help the contractor's commitment to complete all deliverables on time ...a friendly and professional service at all times, hopefully for many years to come
...to communicate with us regularly ...to allow us to expand our relationship with you to provide you and your colleagues with more high calibre candidates who can add value to your projects
Compliance & Quality Assurance
Tax revenue is at the top of the agenda for all governments. The tax authorities' objective is to ensure companies, be it local or international, are working within the expected legal requirements of tax laws.
Contractor care programme
At Templeton we understand that contracting can be a lonely journey. We see ourselves as being responsible to provide you with the support and guidance that you miss out on relative to your permanent peers. We have a structured programme of supporting you initially in settling onto your new contract, and then being a sounding board if things aren't going as you had expected and being proactive to nip problems in the bud and support you to make a difference on client site, always of course with respect to the client wishes. You will have multiple points of contact at Templeton to ensure you always have transparency of your next payday, your next problem resolution and eventually your next assignment. Once you have contracted with us once, we seek to keep you contracting with us at one of our other clients. This gives you nice continuity, and is also great for our clients because they get a professional reliable contractor who we can personally vouch for. We are absolutely open to your feedback at all times because we strive to constantly improve our service in the hope that you will become an ambassador for us and say that we are the best agency that has ever represented you and you would strongly recommend us.
Our Compliance Methodology
At Templeton we mitigate these risks by re-establishing and monitoring at all times.
Identifying
Prevention
Monitoring & Detection
Design and implement controls to protect your risk:
Liaise with management companies to ensure the contractors are working compliantly
Compliance with immigration and country legislation policy
Request for information – full candidate due diligence & acceptable right to work documents checked
Management company comprehensive assessment questionnaire (due diligence)
Meetings with management/umbrella companies
Health and safety document checks
Internal audits are carried out with all departments to ensure we have effective and efficient ways to measure & manage processes in respect to our client focus and service delivery
We ensure we are in line with the recruitment and immigration legislation & make any changes to our operating process immediately
All updates and changes in legislation and regulatory matters are checked on a daily basis
To monitor and report on the effectiveness of those controls to management:
Board meetings
Company emails
Meetings with Clients' legal managers
Reporting
Management company checks
Partnerships
When we say quality, we mean it. Since recruitment is an unregulated industry, at Templeton we recognise the need to actively learn and improve our standards. Hence, we are a member and a partner of professional bodies in the UK and outside.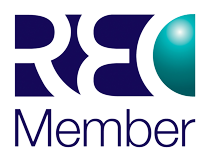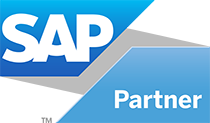 Case study

Templeton and Partners – delivering IT resourcing solutions to IBM globally since 2001
Supplied over 250 contractors since 2001 in 25 countries, with a range of skills
Geographical coverage:
Abu Dhabi, Algeria, Austria, Belgium, Bulgaria, China, Dubai, France, Germany, Greece, Hungary, India, Ireland, Italy, Luxembourg, Morocco, Netherlands, Qatar, Saudi Arabia, Sweden, Tunisia, UAE, UK, USA, Uzbekistan
Skills/roles coverage
Templeton has placed architects, designers, developers, project managers, team leaders and trainers. Specialist skills supplied include: AIX, AssetCentre , BI DW, Biztalk, Business Objects, C++, Citrix, Cognos, Cool:Gen, Data Warehouse, Datastage, ETL, Genesys, Hyperion, Informatica Infrastructure, J2EE, Java, Portal, Linux, Lotus Domino, Maximo, Netcool, Novell, Omegamon, Oracle (ESB, Manufacturing, SCM), Peoplesoft HR, QualityStage, Radia, SAP (ABAP, Basis, BW, CO, CRM, Demand Planning, FI CO, GIS, HR, Logistics, MM, PP, PCM PS, PSRM, QM, SD, TAO, Treasury, XI), SAS, Sharepoint, Siebel, SQL, Sybase, Tandem Cobol, Teradata, Tivoli, TWS, Unix, VB, VMware, WebSphere, WODM 8
IBM and Templeton Journey
In 2001, Templeton started out by placing Peoplesoft consultants with IBM for the Ford project in the UK and France. This was quickly followed by consultants for the same project in Germany in 2002.
Germany proved a very good area for collaboration when in 2006 Templeton provided a whole team of Siebel consultants for the Deutsche Telekom project – a significant number of whom are still working for IBM 10 years later. This led to Templeton being invited to join the Germany PSL, closely followed by the Belgium/Netherlands PSL due to a strong showing in supplying a range of niche consultants from 2006 onwards. Templeton also joined the PSL for such locations as Aruba, Barbados, Bulgaria, Costa Rica, Estonia, Greece, Netherlands Antilles, Peru, Suriname, Algeria, Tunisia and China and remains a core supplier to IBM to this day, supplying hard-to-find consultants with a wide coverage both geographically and in terms of role and skillset.
"I am very pleased with the way we are doing business together. Templeton has helped us several times last year and I am very confident with the quick response time and the quality of the CV's offered. In some cases other suppliers were not able to help us and Templeton were the only one who could supply us with good candidates with right skills at a reasonable price."

Resource Deployment Specialist, IBM Netherlands
Below are some of the companies where Templeton IT Contractors are currently on site delivering value